Lisa Sinicki writes and draws stories about the continuous narrative we all have in our heads. She is a self-proclaimed "chronic over-thinker" and is a wonderfully, witty storyteller.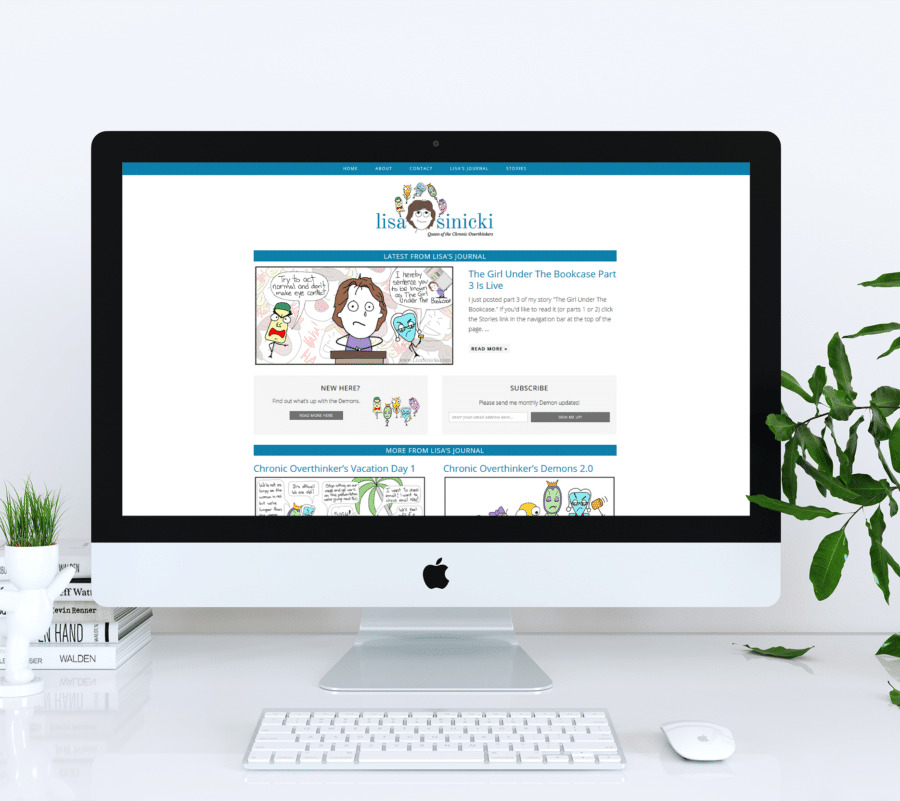 Lisa's project is a Custom Design, however she designed her logo…after all she's illustrator. Lisa was wonderful to collaborate with and I must say I can related to her stories! 🙂
What Lisa had to say:
Thauna understood exactly what I wanted and made it happen fast. She listened to what I wanted and delivered in every way. She created the perfect site for me now–with room to adjust and expand in the future. I heartily recommend Bellano Studios.
Mobile Responsive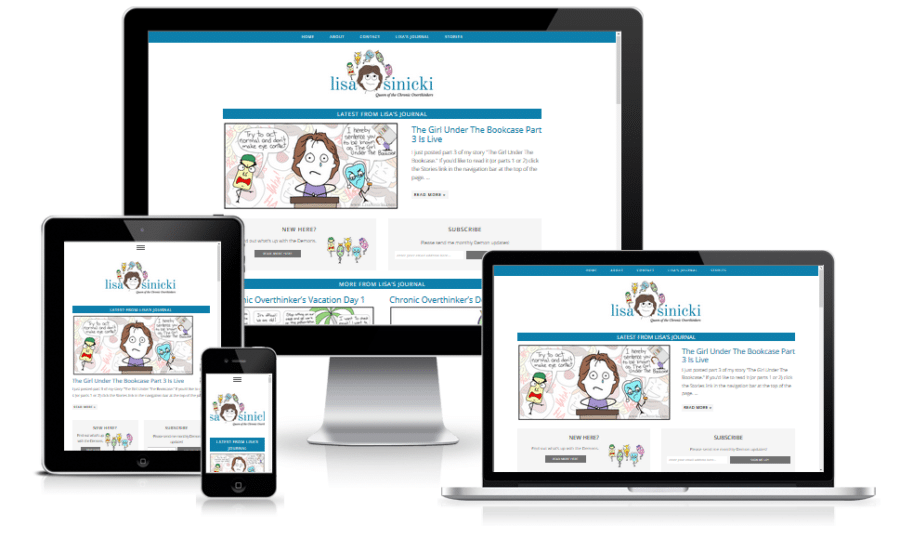 Save
Save
1