Priss & Vinegar is where you can find a dose of real life in the mommyhood, but it's actually much more than a mom-blog. Heather writes with wit and humor about all the things that makes her world go around and tells it straight up with a dash of Priss (or is that the Vinegar?). Motherhood, Culture, Food, Style and Relationships….it's all fair game on Priss & Vinegar.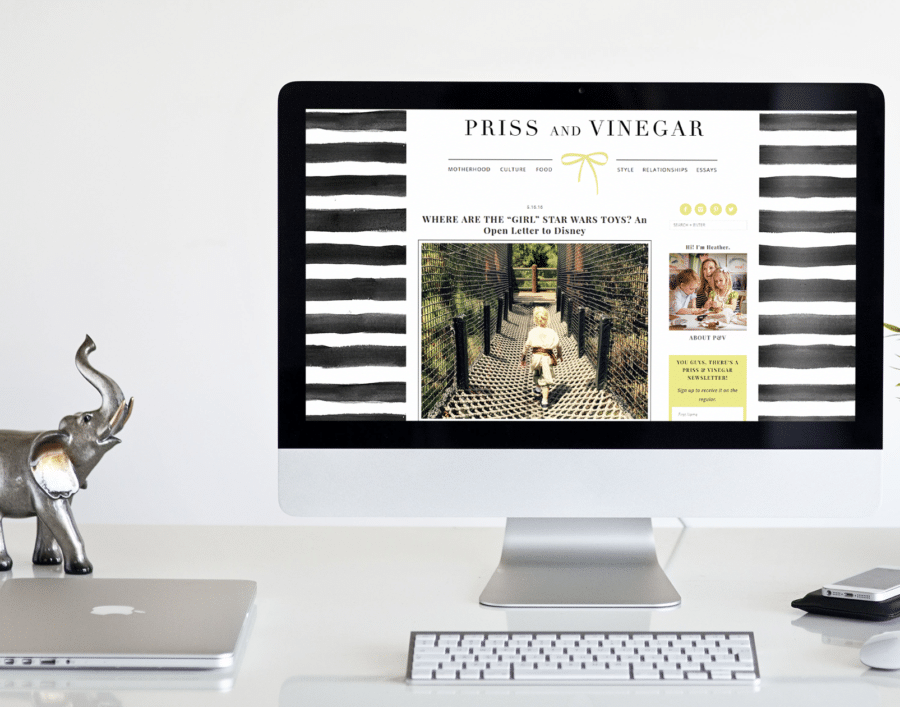 "Authentic motherhood lies somewhere between this effort and surrender. You can strive to make your family's life wonderful and still reserve the right to cry in your coffee when shit doesn't go according to plan. (Because if parenthood teaches you anything, it's that the universe thinks your plans are HILARIOUS.) You don't have to choose between being a perfect mommy or a hot mess one. You do you." –Priss and Vinegar, Manifesto
Index Page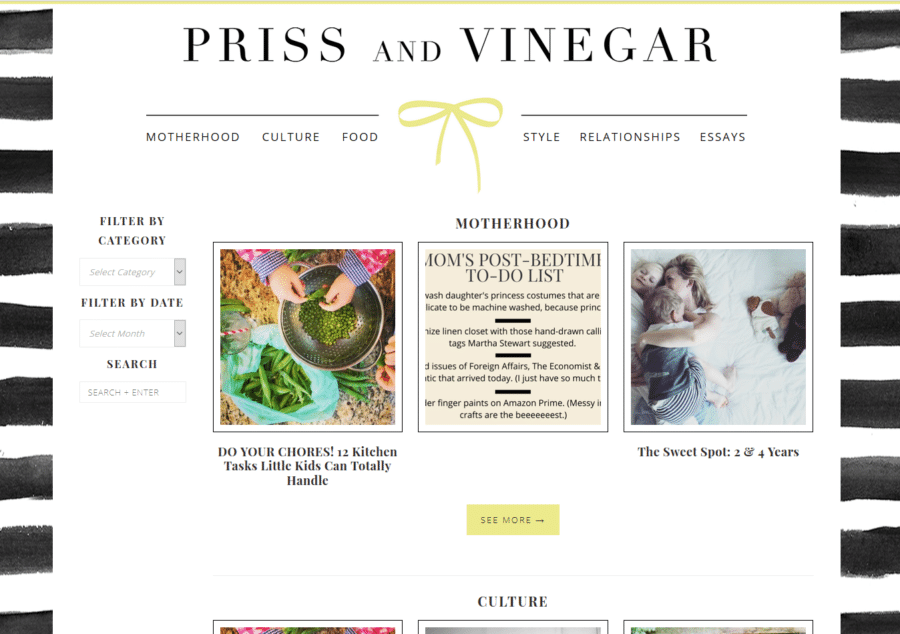 Looks great on mobile!!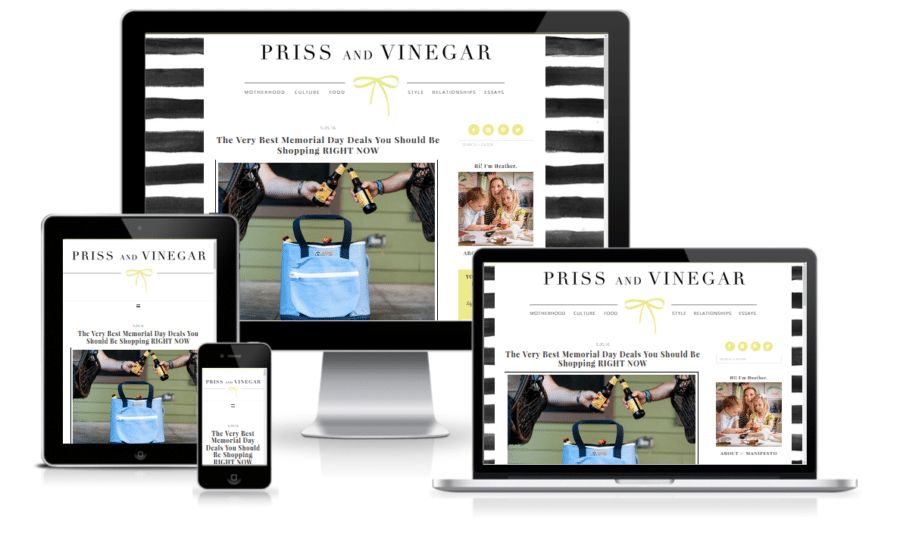 Save
1