A Merry Feast is a blog about food, travel, and Italy! As a fellow Italophile this site has a special place in my heart. This logo design is one of my favorites. I am so thrilled with the end result. This project is a Tailored Theme package using the Foodie Pro Theme (another favorite).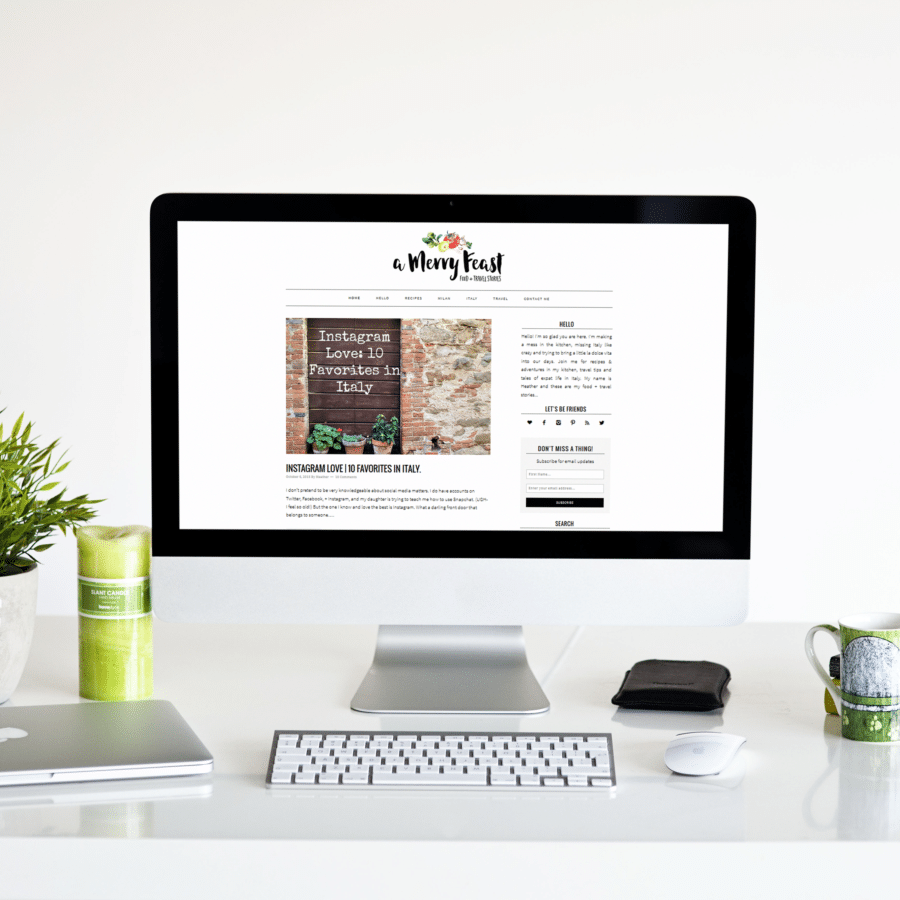 What Heather wrote about working with Bellano on her welcome post:
The past few months, Thauna from Bellano Web Studio has helped me create my beautiful new home-sweet-internet-home. I can't thank her enough. She is a fellow Italophile, and had some wonderful ideas while we were brainstorming together. It's been kind of overwhelming and a wee bit scary to move and re-brand the blog- and Thauna handled all of my questions and changes and ramblings with such kindness and patience!
And look how beautiful it looks on mobile!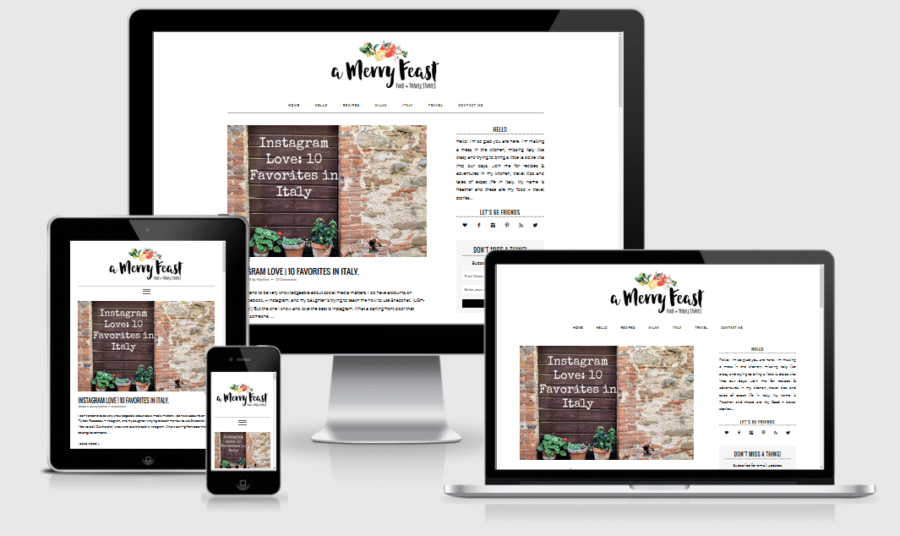 Save