On the surface, Badassery Magazine is an online magazine for women entrepreneurs. But it actually much more than that. It's a movement to reach women globally who are creating the life of their dreams by building businesses doing what they love and changing the world in the process. They are building a real community around the Badassery lifestyle. And subscribing to the magazine is free! Yes, free….go sign up now.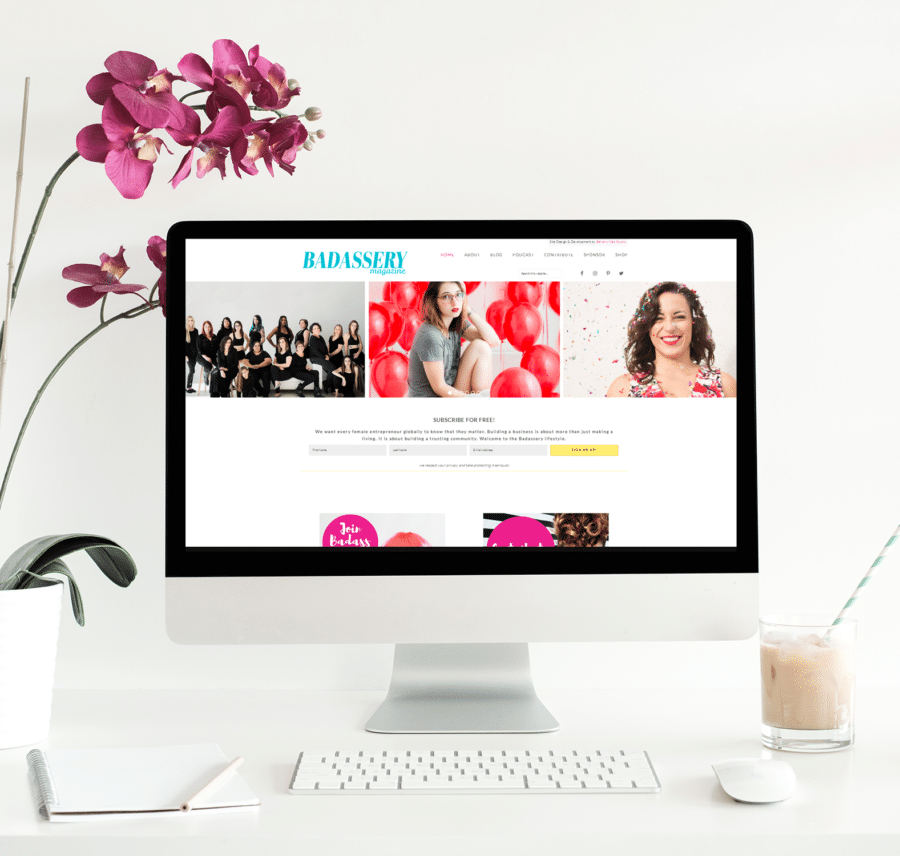 This project was a custom design and is packed with a bunch of special features. If you want to read back issues of the magazine, check those out on the home page. Contribute to the magazine or the blog. And while your there check out the Badass Bosses Facebook…that is where the community and fun happens.
I'm thrilled to be a part of the community and grateful that Samantha and Kathy let me give them site an overall on the design. It was so much fun.
What Samantha had to say:
Working with Bellano was a total dream. Thauna's communication with us was amazing. She was on top of everything and the timeline flowed so smooth. We are beyond ecstatic with our website. I would personally recommend Thauna again and again.
Mobile Responsive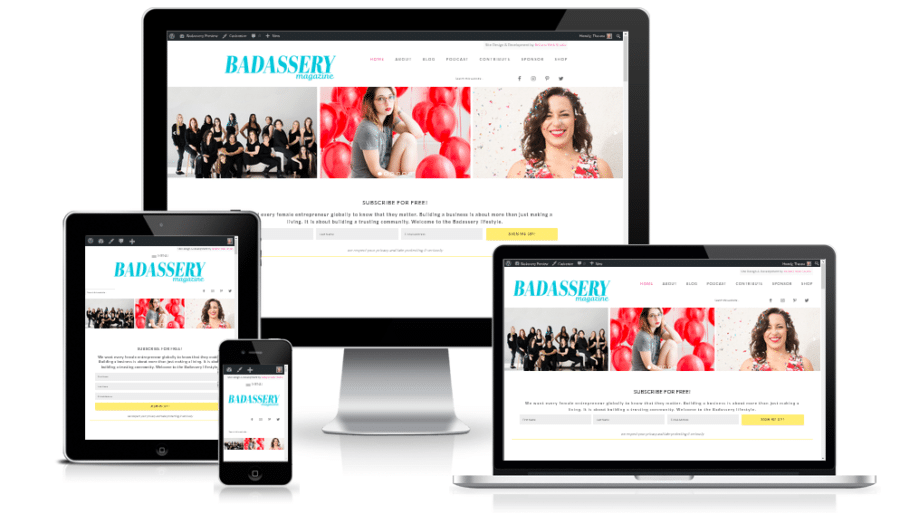 Save
Save
Save