AVAILABLE FOR PAST CLIENTS ONLY OR THOSE USING A RECOMMENDED GENESIS THEME!
Are you ready for a little facelift on your site? But not in need of a complete overhaul? Then this is for you!
Only – $1095

Includes: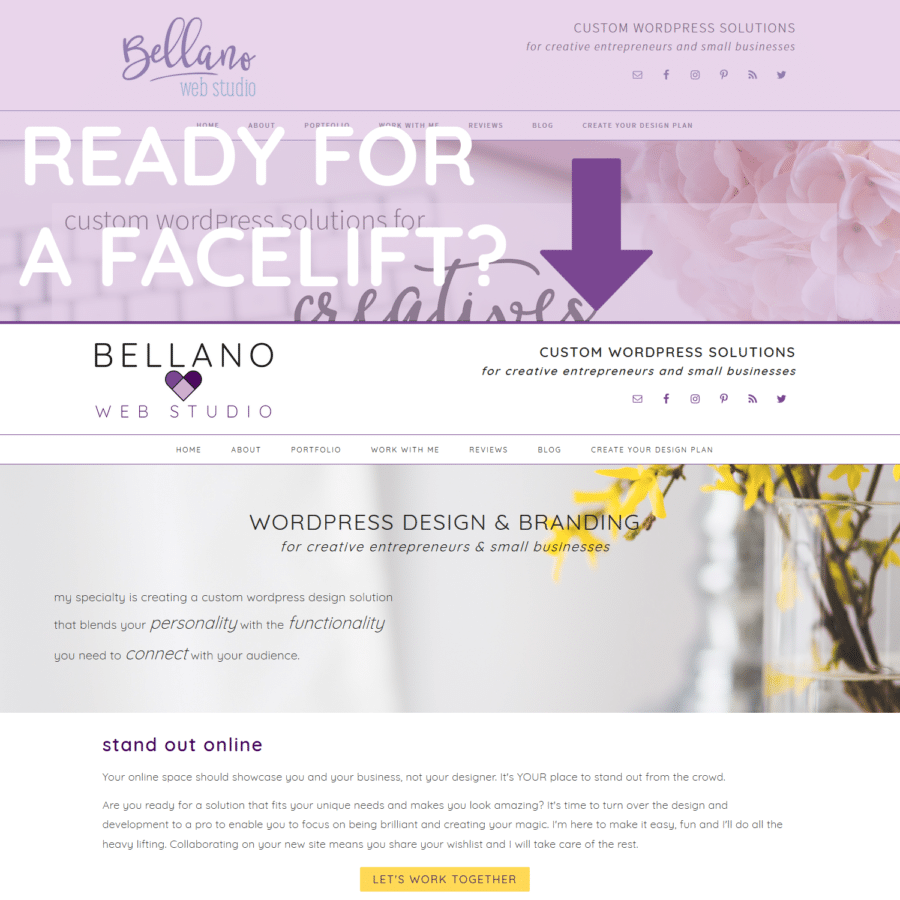 Branding update – 2 concepts

Choose one to develop
Update social media covers
Final image files

Color change
Font change
Home page refresh

Rearrange your homepages widgets/setup
Change your opt-in or call to action
No structural changes

Sidebar refresh

Rearrange or change settings
Does not include any structural changes to your theme.
Ready for a facelift? Send me this form and I will get back to you with availability. We should be able to complete your facelift within a week. I will send you a wishlist worksheet and an invoice. A deposit of 75% will be due to schedule and the balance will be due when your new branding is approved (before branding is installed and changes are made). Branding will be added to your live site and all other changes made within 2 days of final payment.
Help! I need a facelift!
Save
Save
Save
Save