Your project + One day = DONE!
Imagine launching your new website, making over your current site, or having new branding ready to go in one day.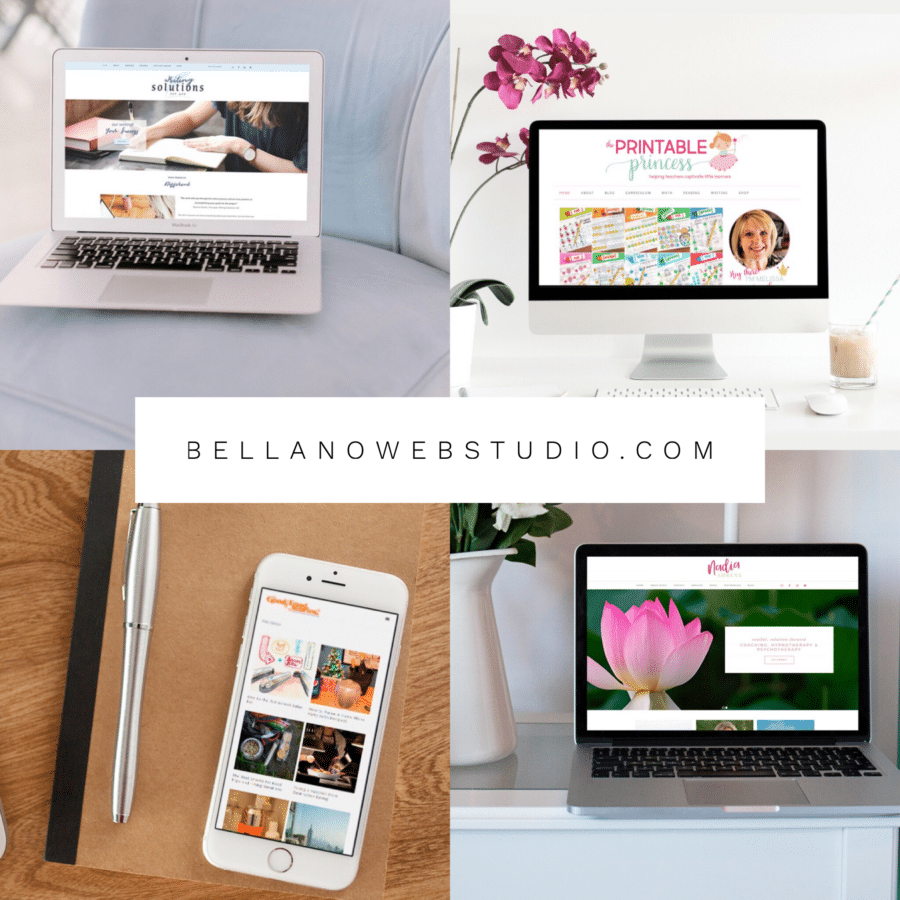 It's possible!
We will set aside one full day to work together and bust out as much work as possible. You will be my number one priority for the day and I will only work on your project and be completely available for feedback, questions, brainstorming…whatever it takes.
You deserve a website and branding that suits your unique personality and your business's needs. Your audience wants functionality and clean navigation that makes it easy to read your awesome content and buy your products or services. This is NOT a cookie-cutter or one size fits all solution.
With a Bellano VIP Day package, I dedicate the entire day to you. The day is custom-tailored to what you need and your objectives. This is a concentrated and accelerated day focused on getting things done.
A day package doesn't include specific deliverables, but instead delivers as much as we can get through in a day of concentrated focus.
Some examples of what we can get done in a day include:
Branding: Creating a simple logo, color scheme, font selection, mood board, brand style guide, and social media templates.
WordPress Site Design or Theme Customization: Launch your new WordPress site with a custom design or a design refresh for your current site. (Available for a limited number of themes, see below.)
Shop, Course, or Membership Setup: Setup to coordinate with the rest of your site and ready for new sales, students, or members.
Revise or Add Content: Would you rather hand off your content and notes and let me revise or add your new content while keeping my designer eye on layout and readability? Let's book a day and get it done.
Two Days: If you need more than one of these examples you can schedule two days and we can get branding AND a new site done. Or a new site AND content. Let me know what you need and we can discuss what works best for you.
Investment: $1200
How does it work?
Fill out the form below
Pay 50% deposit to schedule
We select a day
Prework will be sent to you to prepare for our workday in advance so we are ready to jump into working when your day arrives
Balance is due the morning of your scheduled day (or the night before)
On your day, you get my undivided attention and expertise and we communicate throughout the day and get it DONE!
Important details:
WordPress sites using the Kadence Theme with a recommended theme by Restored 316 (each are beautiful themes that I am very familiar with and can create a semi-custom look for you within a day):
Working hours for the day are 9 am to 4 pm OR 10 am to 5 pm, Mountain Time
If you are launching a new site you will need:
Book your Bellano VIP Day