Last updated on September 16th, 2018
Blazing Voice is where you can go to get clear and passionate about your own message. Debbie Pace is a certified life coach with an MBA in communication management and a whole boatload of life experience. If you are looking for someone to help you break through your blocks and find your authentic path forward, Debbie can help! She's helped me more than I can say.
This project is a Custom Design and included the Logo/Branding. Debbie had a very specific vision for her logo and together we collaborated until the logo made her heart happy.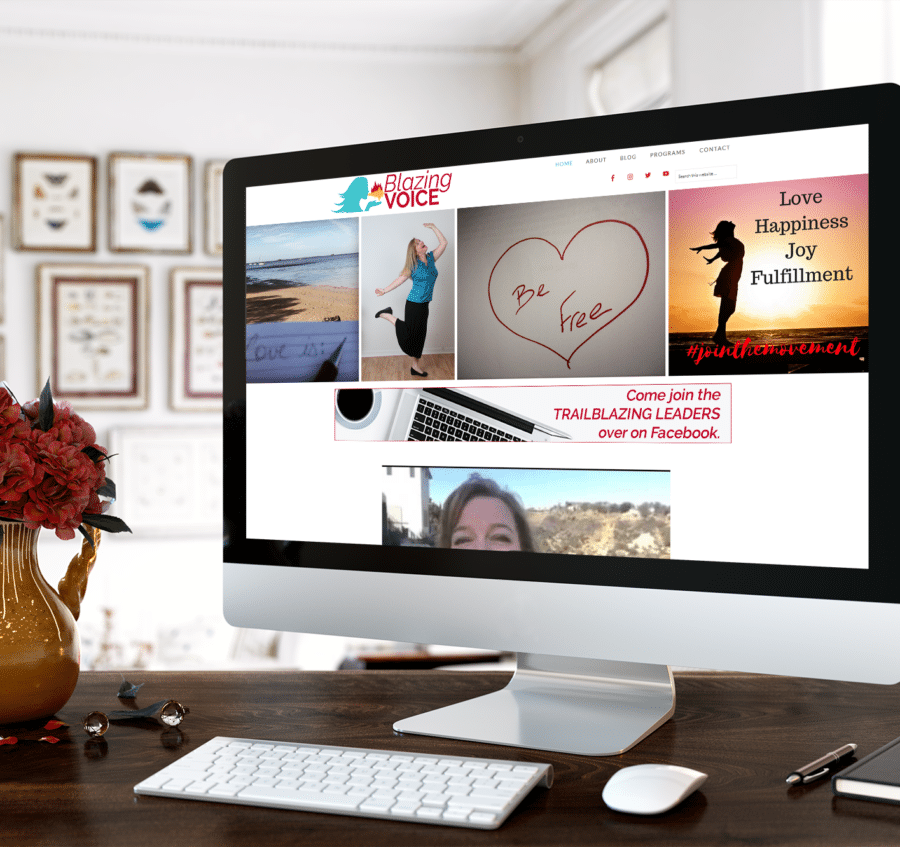 And it looks great on mobile!