The Bubble Dancer will document Riccardo's journey into the Toronto restaurant and food industry.
I feel I am the guy starting at the bottom of the totem pole, working in the background, doing the least exciting job, but one, that will give me a ground-up view of the operations and business." –Riccardo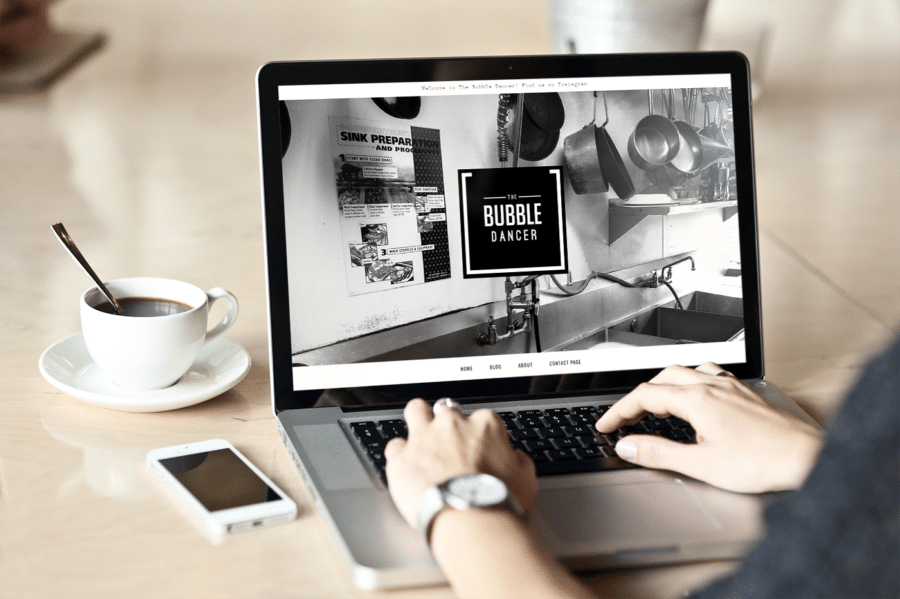 This project is a Custom Design Plus, which included the logo. Riccardo wanted something hip and clean. The site also needed to be easy for him to maintain and change as it grows. Instagram will be a large part of the site in the beginning, so we put the Instagram feed front and center. Have to showcase all the "food porn."
Inside page and custom "Pin It" button.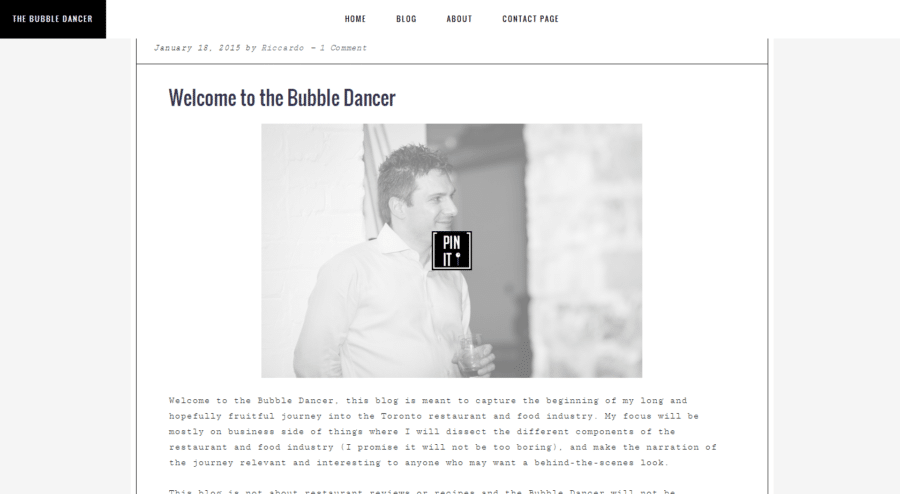 And of course, it's mobile responsive.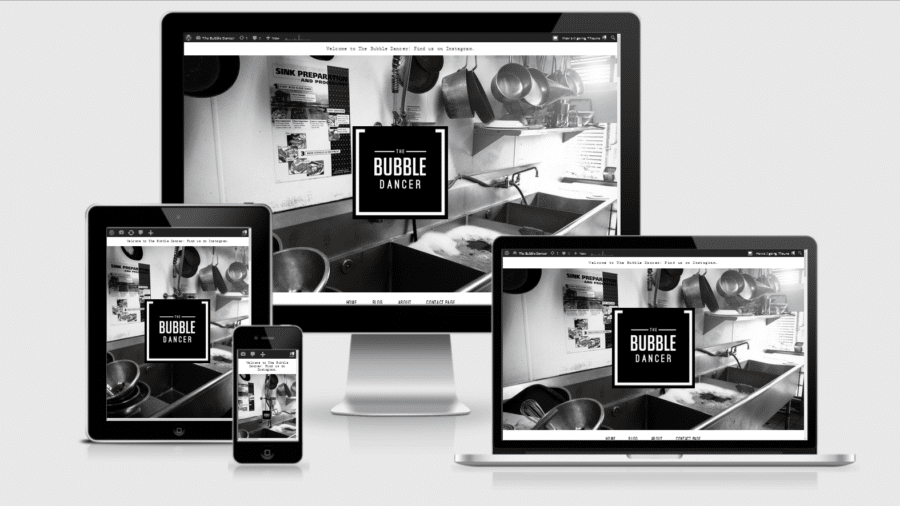 This is what Riccardo had to say about working with Bellano.
I have been thinking about starting a blog for the last three years, and the task has always scared me. I am busy professional with no time, I certainly cannot dedicate days never mind weeks to the project. So I started looking for help. I bumped into Bellano Web Studio, and i was impressed right away by the clarity of the service offering. Thauna has been a saviour, she came up with my logo design (which blew me away), web site layout, fonts colour scheme and she created a terrific brand for my new project, all from a very meager set of instructions, almost a mind reader!

No need to look any further for Web Design you have found the right partner."