Where do you find color inspiration? This past week I started playing around with some color palettes using some of my photos from my trip to Italy. I'm often inspired by the colors in a photograph. Mashing up two of my favorite things, photography and color schemes, is what I call a good time. And then throw in looking through my Italy photos and I can spend hours. All of the photo where taken and edited by me.
Color Palette – Pansy Love in Italy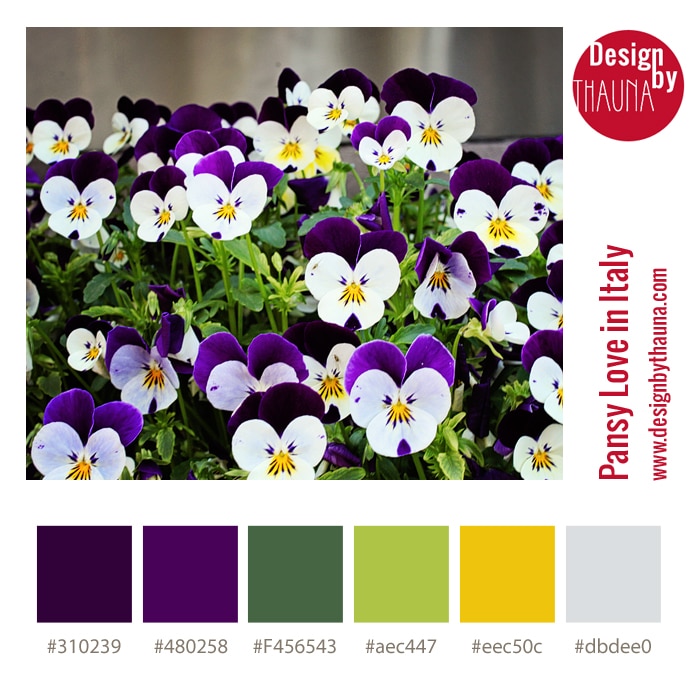 Color Palette – Roman WindowsColor Palette – Florence Market
You may also like these posts...