Last updated on March 19th, 2017
Education to the Core shares tips for teachers, from classroom management to curriculum building. Emily also sells classroom resources to teacher.
This project is a custom WordPress design and logo design. The site also includes an eCommerce shop.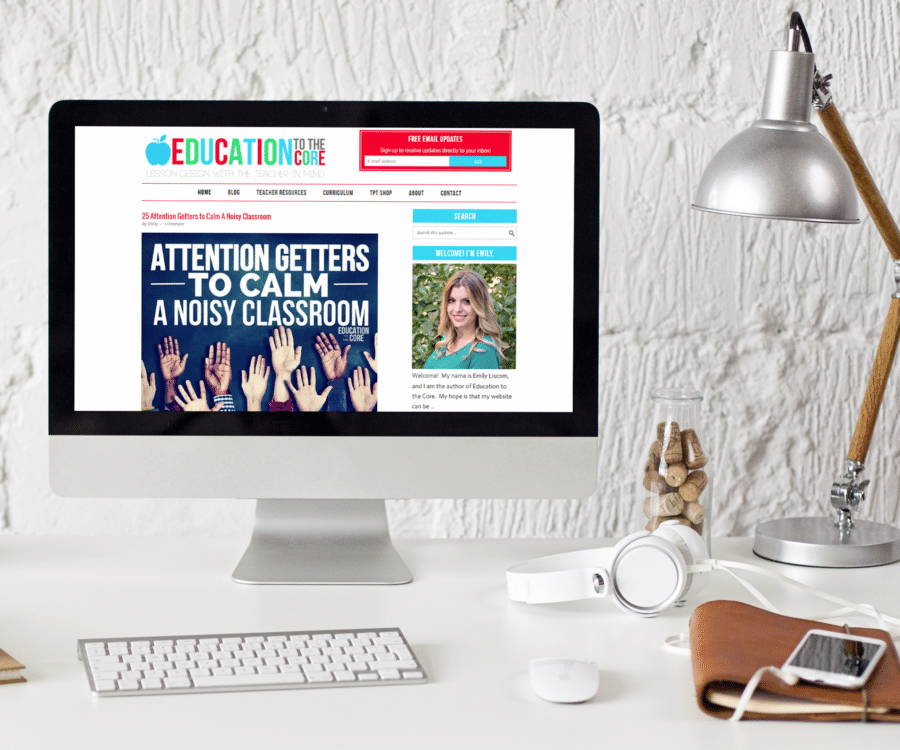 Custom Homepage
The home page features a slideshow, the latest post and teasers. As well as featured products from the shop. The sidebar features the welcome, featured  products, posts and freebies.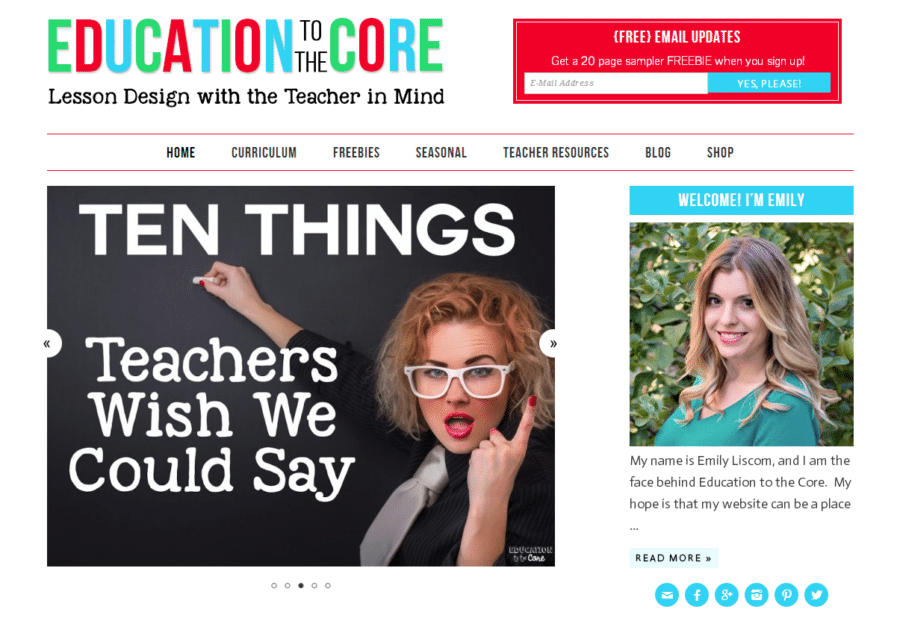 Mobile Responsive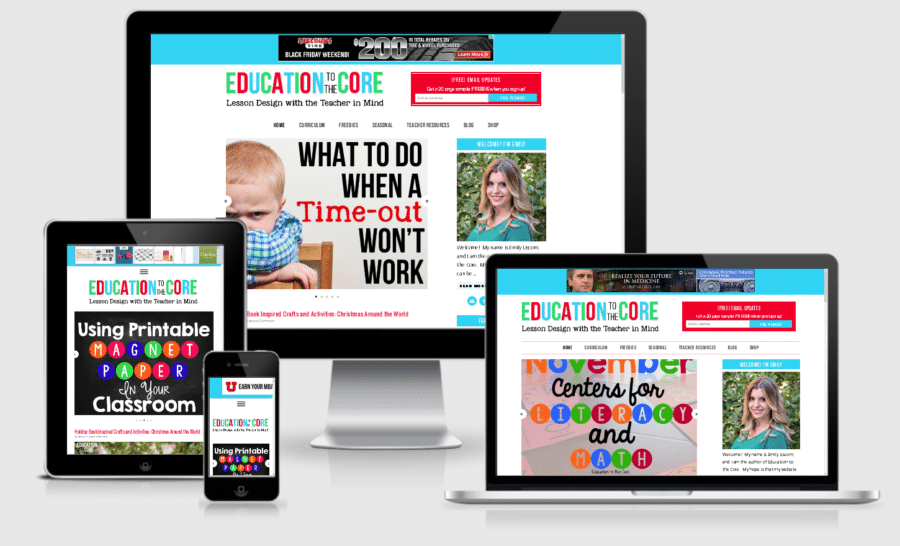 Save