First Grade Blue Skies is a teaching blog that focuses on first grade and kindergarten. Jennifer has been teaching for 18 years and shares her knowledge and creativity with her large readership. This project also included a migration from Blogger to WordPress. Love to get fun people moved over to WordPress!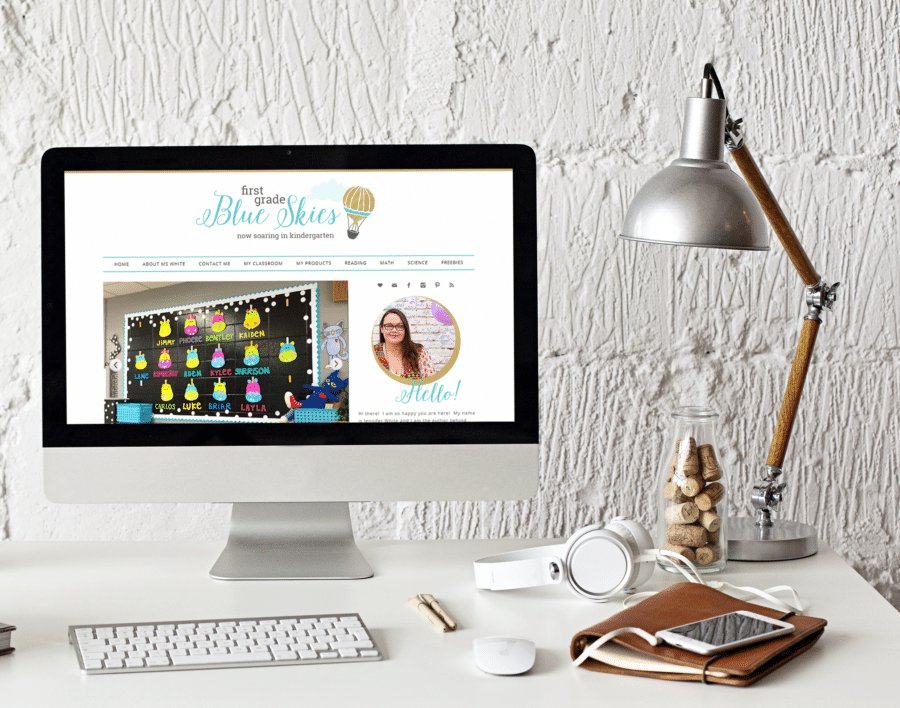 Under the slideshow and welcome message, the home page features a full width newsletter sign up section, large images and several different sections to highlight posts.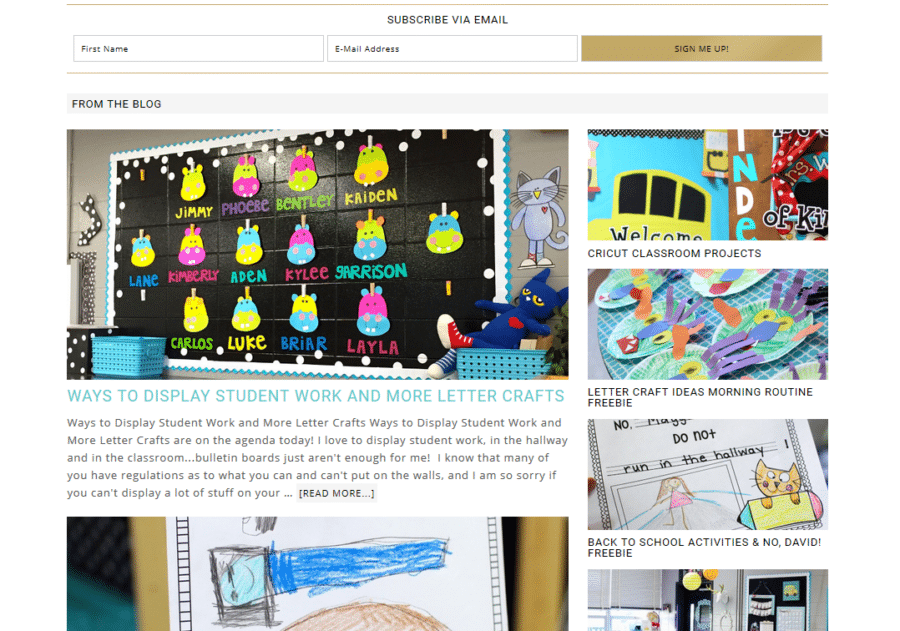 And can I tell you a secret? This is on my short list for favorite logo designs. I love that Jennifer let me have free reign and come up with something fun, pretty, clean and playful. Together we refined it until it was just perfect. This project was just so much fun for me.

And of course, it's mobile responsive!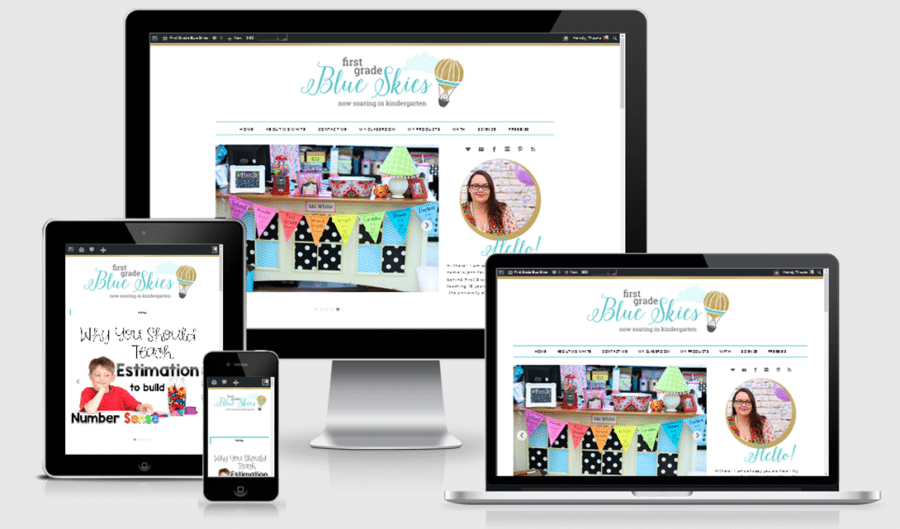 Note from Jennifer.
Bellano was A++ to work with and handled the changeover to WordPress completely! She did a phenomenal job and helped me during every step of the process. Highly recommend!!
Save