FREE 2020 Printable Calendar
Last year I tried something new and I really dug it. I printed some calendar pages and taped them to the wall in my office so I could see the whole year. Projects, birthdays, holidays, and scheduled time off. This year I decided to create my own FREE 2020 Printable Calendar and share it.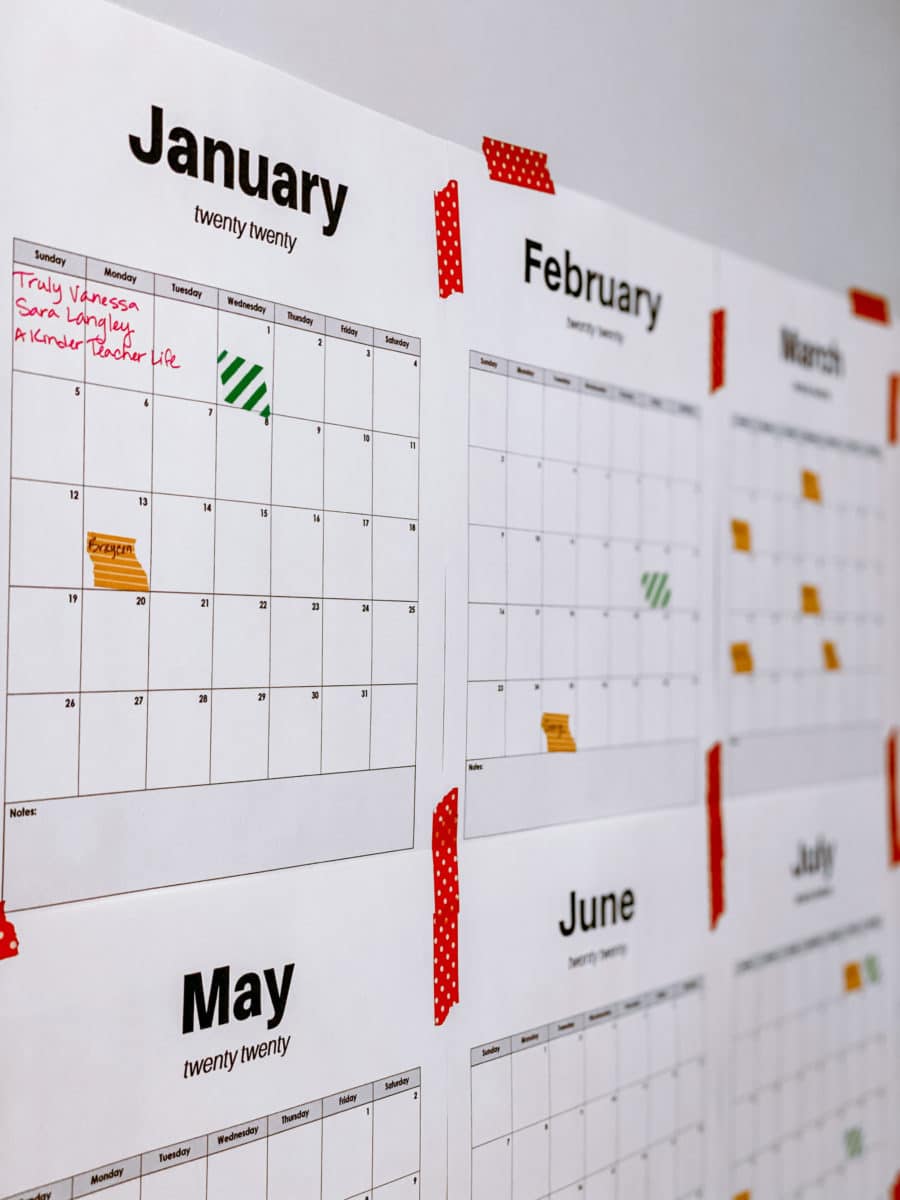 Three things I loved about it:
Seeing the whole year at a glance as I walk into my office each year gives me a quick centering feeling. Even if I don't study the calendar I can see if a birthday or a holiday is coming up.
I get to play with my washi tape and that is just fun. I'm either willy-nilly or OCD when I use washi tape and with this, I just tear off small pieces and place them without too much thought. It feels fun and whimsical to me and it's nice to not overthink something.
I typically schedule work in months so I can see quickly which months are full and where I am with my schedule.
I also use a planner for daily tasks and my Google calendar so I can check it on the go. But the year on the wall is a great way to see everything on my plate.
Sure I could buy a yearly wall calendar, but this is more fun for me. And I've done all the work so now you can download a set for yourself. If you share on Instagram please tag me so I can see it (@bellanowebstudio).
Now I need to get some vacations planned and on the wall.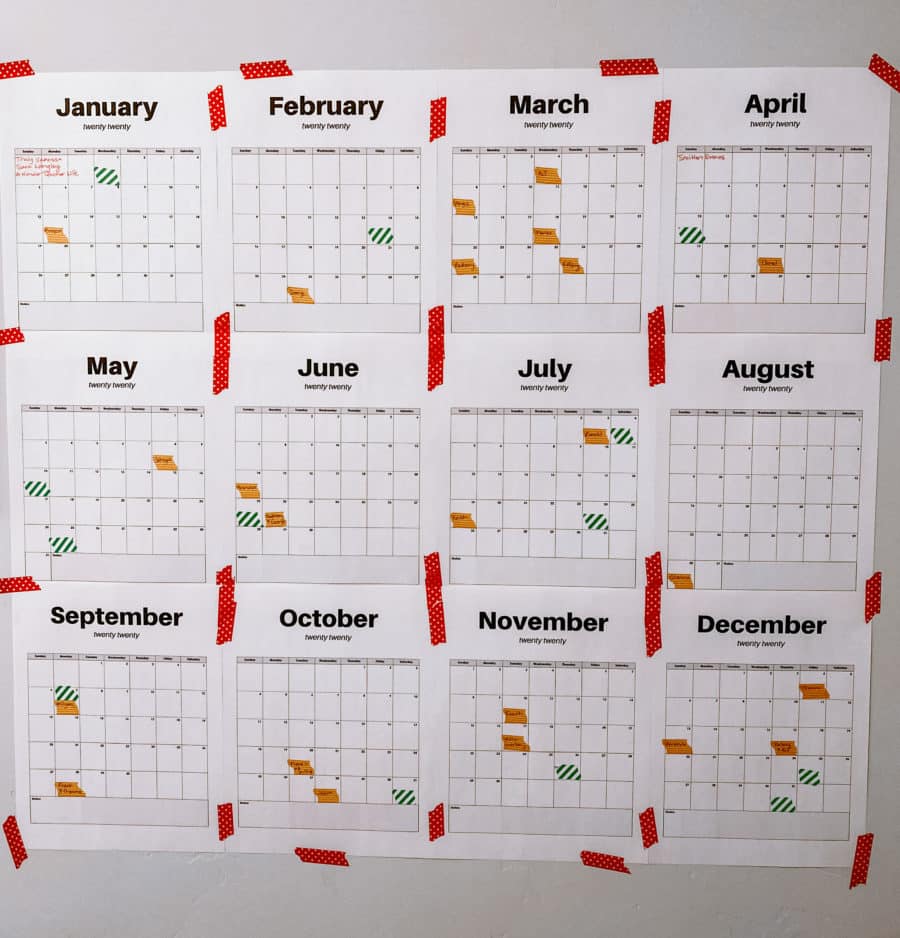 I also love that if something big changes or I make a mistake that bugs me when writing on the calendar I can reprint a page and replace it.
Grab your FREE 2020 Printable Calendars
Happy 2020!!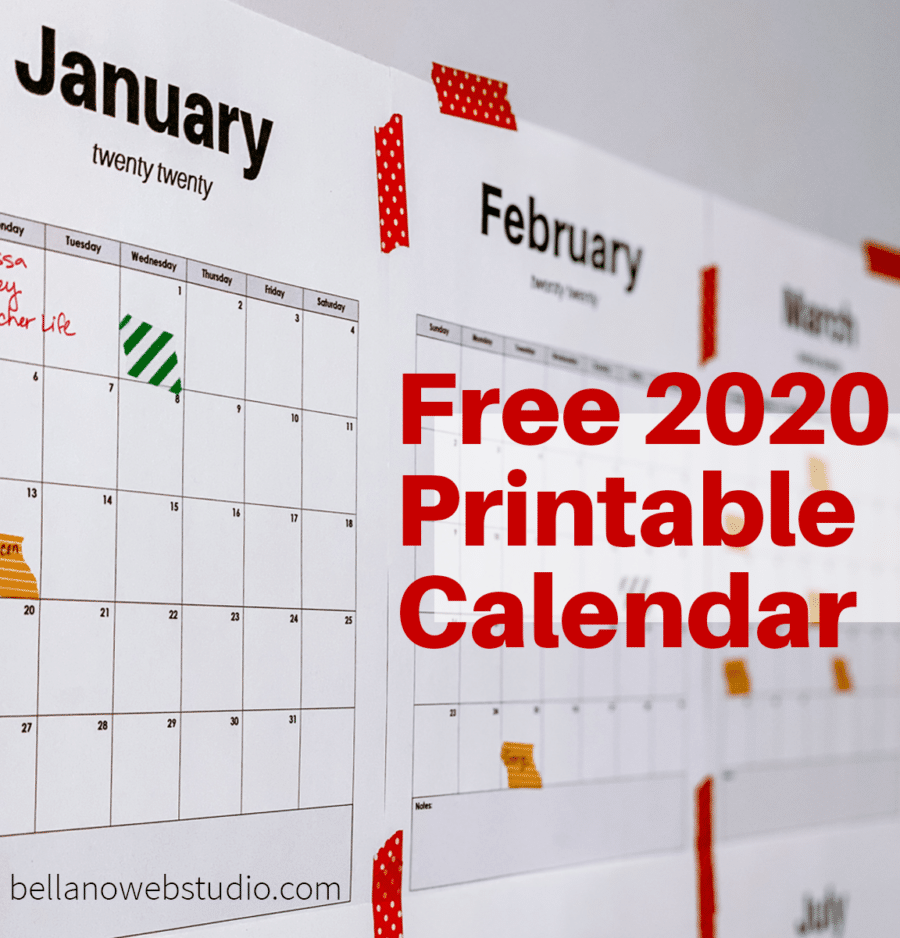 Do you want some time on my calendar? Let's get your project scheduled. Check out custom WordPress projects in my portfolio.