Hello, my name is Thauna and I am addicted to fonts. Fun fonts and happy fonts. Curly, swirly fonts. Serious fonts that are all business. Fonts of all shapes and sizes. I love them all! I have a whole Pinterest board dedicated to my font addiction, I mean love.
It's ok really though. My font obsession fits in well with my business. But I'm kind of afraid to tally up my font expenses at the end of the end. Thank goodness those purchases are legitimate business expenses.
Here are a few, well five, of my current favorite fonts. Including a new purchase today and one I've had for a while.
Along with my wish for all of us for the weekend.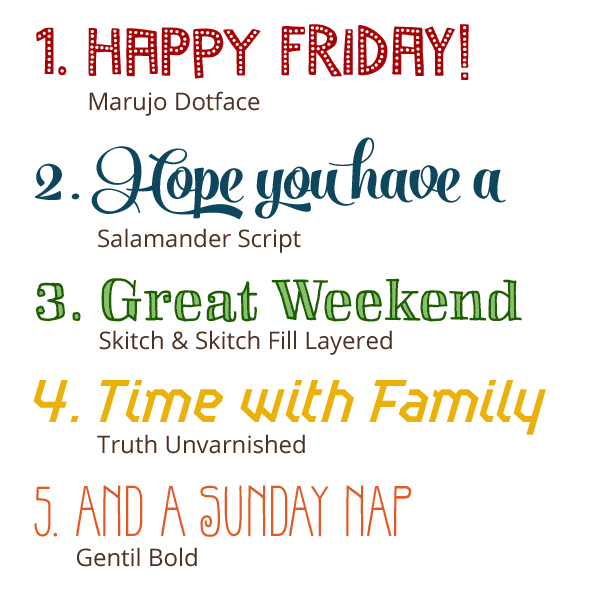 And the colors I used come from this color palette. Because a few M&M's on a Friday afternoon are a good thing.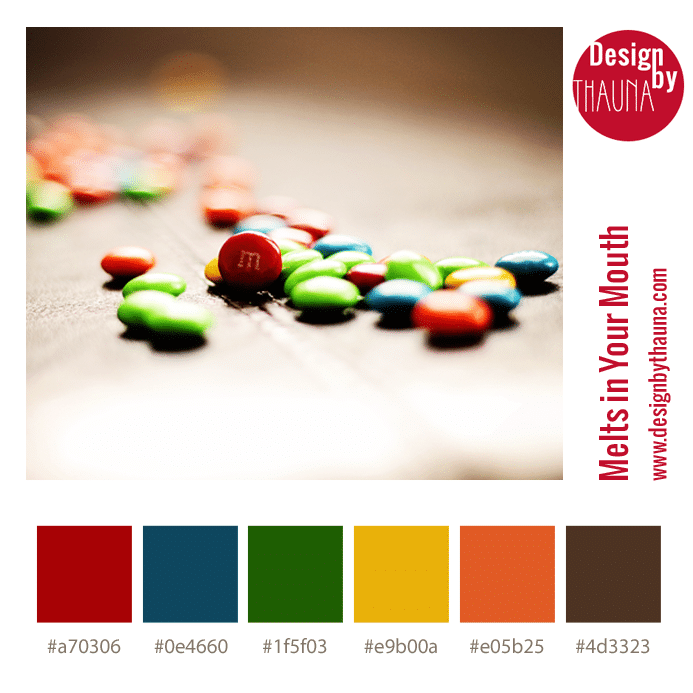 Have a wonderful weekend!