Did you know that Bellano Web Studio is now part of the Genesis Developers? Yep! And I am beyond thrilled and humbled to be part of such a great list of developers.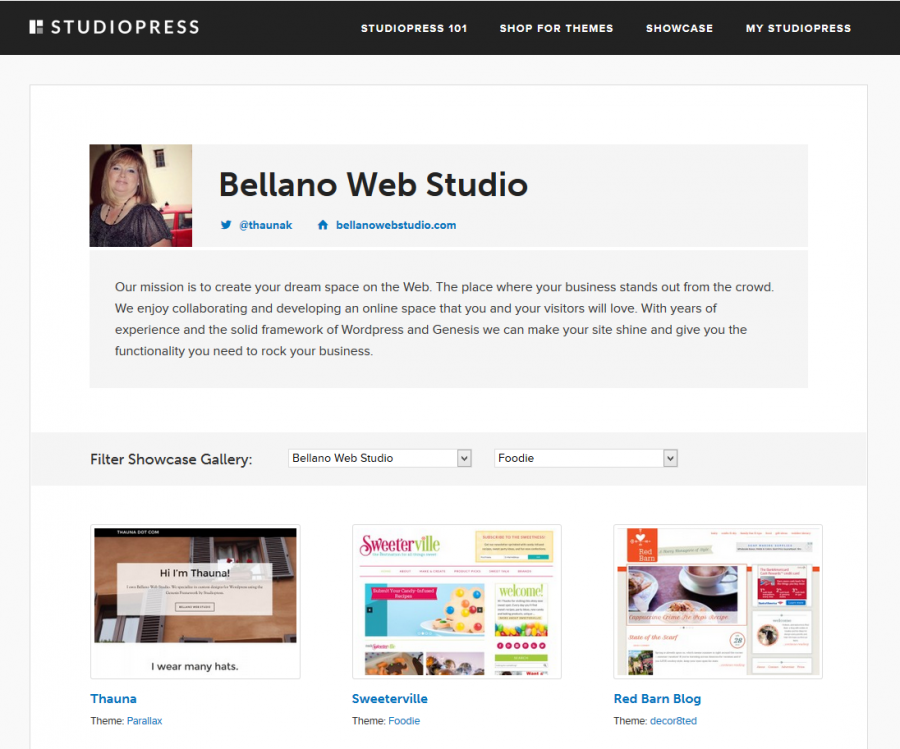 From day one of Design by Thauna (Bellano Web Studio evolved from 3+ years of Design by Thauna) I've been exclusively a Genesis design shop. Not to say I didn't look around before settling on the Genesis Framework. But none of the other frameworks came close. Besides being a top notch framework with solid code, the community of developers and designers and the Copyblogger company are just amazing. For me, I have to believe in something whole-heartedly to endorse it and stand behind it. Choosing to build my design business and use Genesis exclusively is right up there with one of my best decisions.
Curious why we use the Genesis Framework exclusively? Go ahead and click here to read about what makes Genesis so awesome.
I'm proud to be a part of the Genesis community and included on the recommended developer list. Click here if you would like to take a peek.
This Website runs on the Genesis Framework by Studiopress. I am a huge fan and advocate of Studiopress. Genesis is an amazing product. Rock solid code and SEO. I develop and design exclusively in the Genesis Framework.
Disclaimer:
I am an affiliate for Studiopress. Which means if you purchase Genesis or one of the child themes by using one of my links provided one this site, I receive a small percentage. It's doesn't pay the rent or anything, but maybe I'll get to buy an extra latte. You may find other affliate links for other companies on my site as well. I only sign up for affliate programs for products or services that I believe in and have used.