At some point in your online business career you will be asked for a media or press kit by potential sponsors, publicists, or other online business owners. It is important to have all your brand information in one place for easy distribution to those who are requesting to learn more about you and your brand.
A media kit is an opportunity to showcase the best of your online business and brand; who, what, why, and most importantly, what is unique about you. Your media kit should use numbers to bait, your story to hook, and your audience to reel them in and work with you.
Your media kit is the resume for your business.
Five things to keep in mind while writing your media kit:
Be concise – this is not the place to go into great detail, just queue up the highlight reel
Show your best side – do you have a post that has received awesome traffic?
Be current – keep your numbers current
Match your branding – use your business colors and logo
Contact info easy to find – the whole point is where can they find you
Let's break down the details of what needs to be included in your media kit and where to gather that in formation.
Who your business is – The first section should be about your business mission and your core values. What are you creating or selling to help your audience and why do you believe that is important. For example, my business is a production house who helps nonprofits and creative entrepreneurs tell their story using video and values creating emotional connections and relationships. For example my about section would include:
Jupiter Production House is an as-much-service-as-you-need video, social media, and event production house located in San Diego. We amplify the stories of doers and makers, dreamers and artists by combining the emotional power of video with the connective power of social media. The key to sparking social connection is through video."

Steal some info from your About page, no need to reinvent the wheel and it will also help to use the same voice as your site.  Need help with your About page? Check out this post.
Who you are – If your comfortable with it, include a photo. Along with some brief details of who you are and your why behind your business or blog. Include something unique about you. As an example from the Bellano Web Studio media kit:
I'm Thauna (in case you are wondering the H is silent) and I love designing for the Web. Bellano Web Studio is the culmination of all that I love; this work is what lights me up and makes my day."
Use previous posts or former clients as case studies – Use your numbers to tell the story of how you have helped your audience. Show how you solved their problems and back it up with images and statistics. Think about your biggest success and show how you made that happen. This could be as simple as an image to your top three posts of all time. Mention how many hits the posts received. You could even include a comment from a reader/client from a particular post or client.
Services & Rates – You likely already have this on your website, so pull those numbers and add them here. You don't need to go into detail on each of your services, however give some highlights to answer that big question of "how much."If you don't have services or products, include what you provide for your readers. For example:
Quick meals for the busy mom
Decorating ideas that won't break the bank
How to travel on a budget using frequent flyer miles
If you are offering any specific discounts or referral credits don't forget to include them here.
Testimonials – You've already shared who you are, what you provide, and how you solve those problems, continue that trend and share what people are saying about you. Use emails from past clients, comments from your social media profiles, or send a survey out to your audience. Get creative and use images or video to share your testimonials.
I LOVE my new blog design!  Thauna did an awesome job with the layout, design, navigation, and overall look and feel of the site.  Every element fits perfectly creating a sense of balance with color and whitespace."  Jessica, What I Have Learned
Call to action – Now that they are armed with all this information about your online business and brand what should they do with it? Do you want them to book ad space on your website, collaborate with you, book your services, whatever it may be tailor it as much as possible to the person requesting the media kit.
At Jupiter Production House we customize our call to action based on who we are sending it to and the action we want them to take.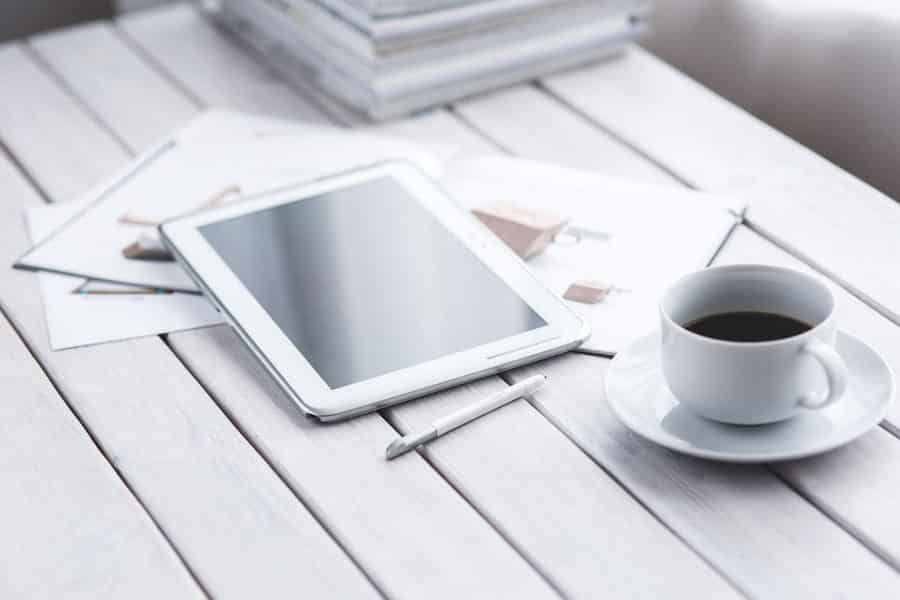 There you go, the key components to create a solid media kit. Grab a refreshment of your choice and get 'er done. Have fun with it and use it to strut your stuff. Keep it current and you'll be ready when the opportunity to collaborate with another blogger or business comes your way.
Free Media Kit Template
We've whipped up a starter Media Kit on Google Drive to help you get started.  Open the file in Google Drive and save to your own computer or Drive account. Then you can change it to  make this easy to update Media Kit your own. Replace our graphics with your own and change the colors to match to match. Make sure you update the links to your social profiles and add in any others that you use for your business. Add your numbers and you'll be ready. Go collaborate!