Hypothyroid Chef is a health and food blog written by Ginny. In 2011, Ginny was diagnosed with hypothyroidism and since then she has been on a quest to eat and life healthier in order to live her best life. Ginny shares what she has learned about hypothyroidism and the blog is a wealth of knowledge and yummy recipes.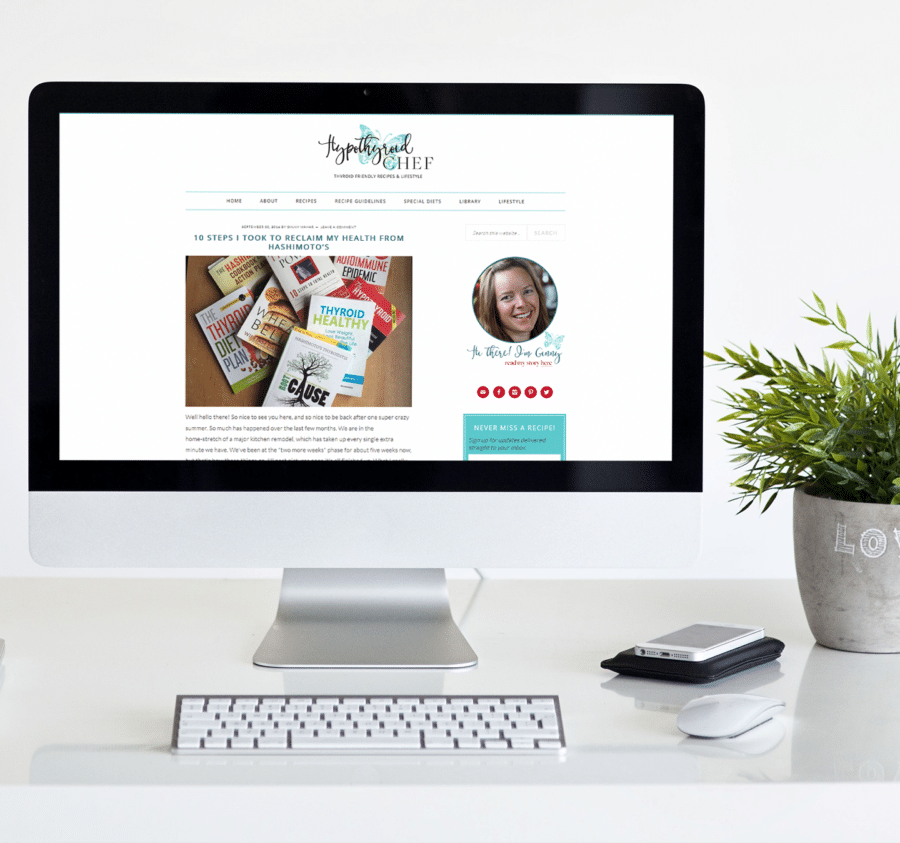 This project is a Custom Design, including the logo. Ginny was so awesome to work with and her recipes make my hungry. 🙂
What Ginny had to say:
Thauna was like the fairy godmother of my WordPress site. Not only did she wave her magic wand and make my wildest website dreams come true, she did it all with a healthy dose of wisdom, humor, nurturing, and love– that's the coach and mom side of her. The other side of Thauna is the artist, whose medium comes in the form of digital pixels. She created my site with style, insight, competence, and passion. I'm so glad I found her.
Mobile Responsive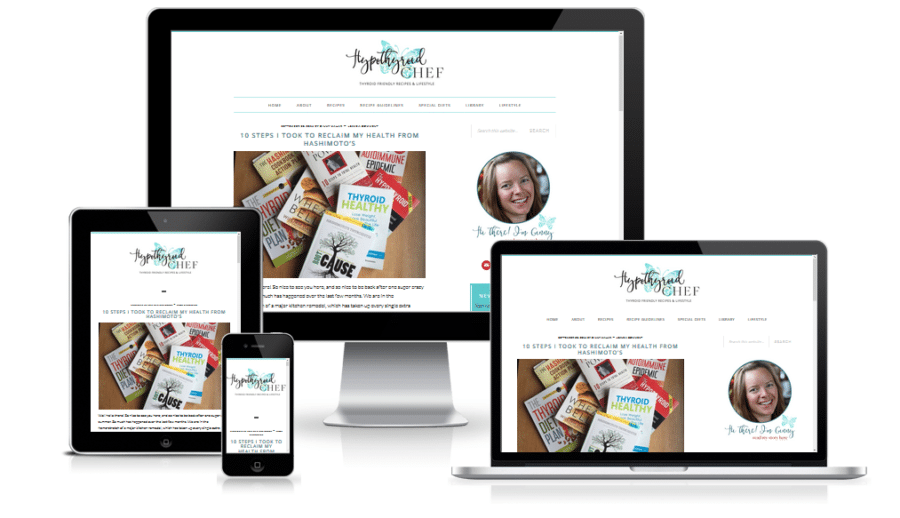 Save
Save
You may also like these posts...
0