The Iceberg Project is a site about learning the Italian language. It also happens to be one of my favorite places to study Italian. (yes, I am an Italian student when I'm not busy designing.) And Cher is one of my favorite people. If you love Italy and it's bella lingua, you should check out The Iceberg Project and Cher's 30 Minute Italian Podcast. Or just check it out and admire the pretty site we just launched. The custom project also included the new logo.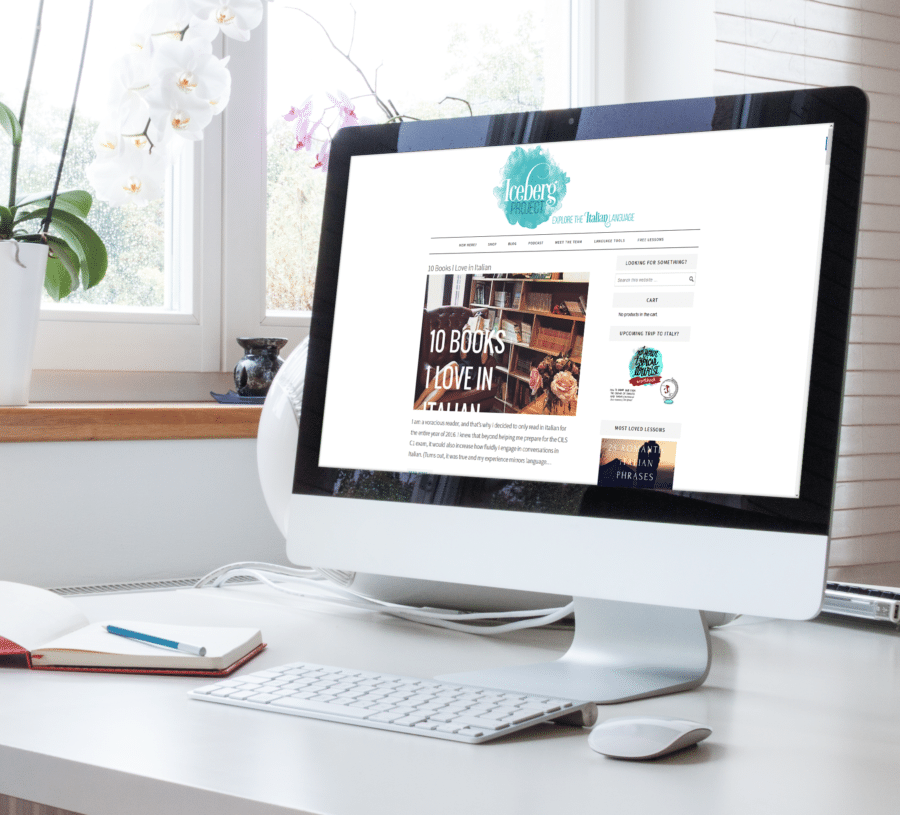 Landing Page – features a welcome video and newsletter signup.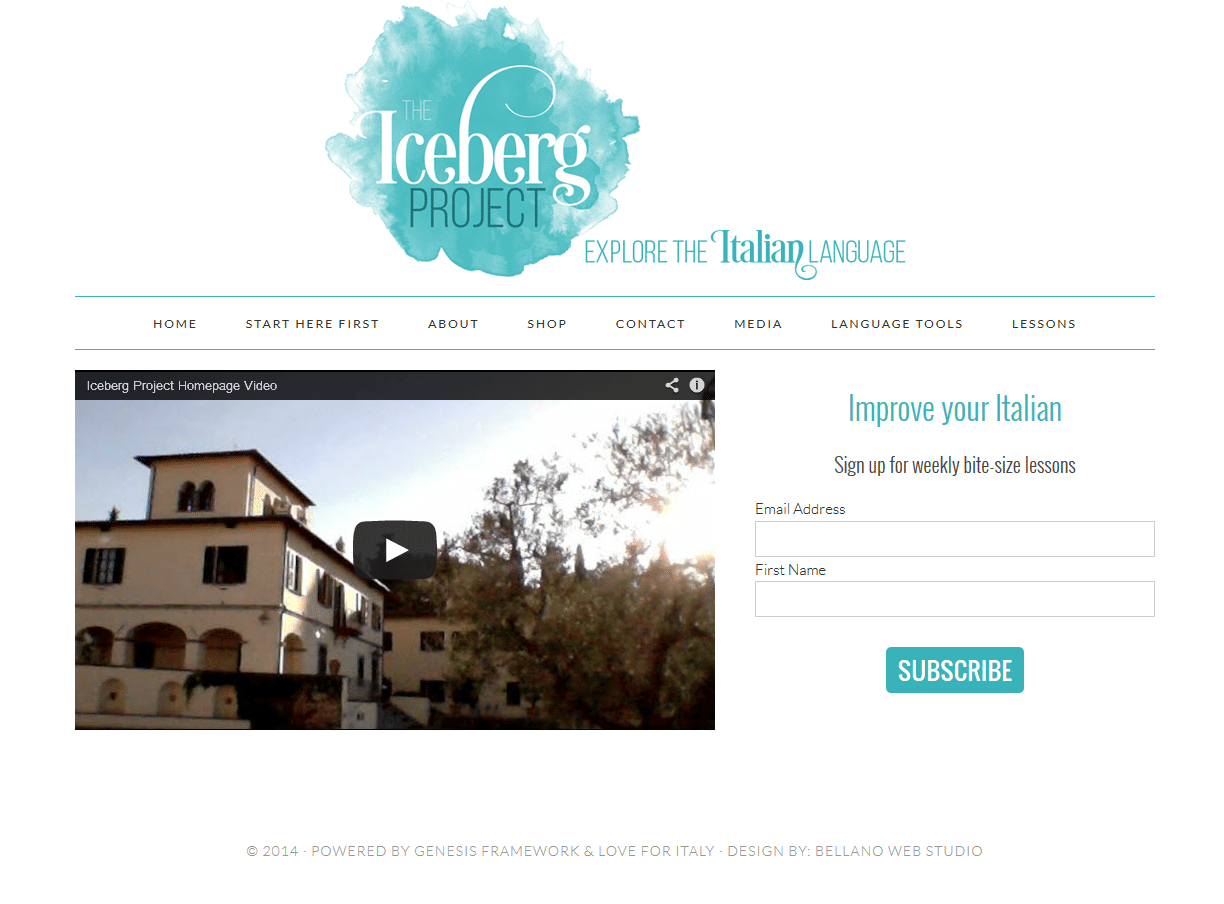 Home page – featured recent posts and the sidebar displays the categories and the latest Podcast episode.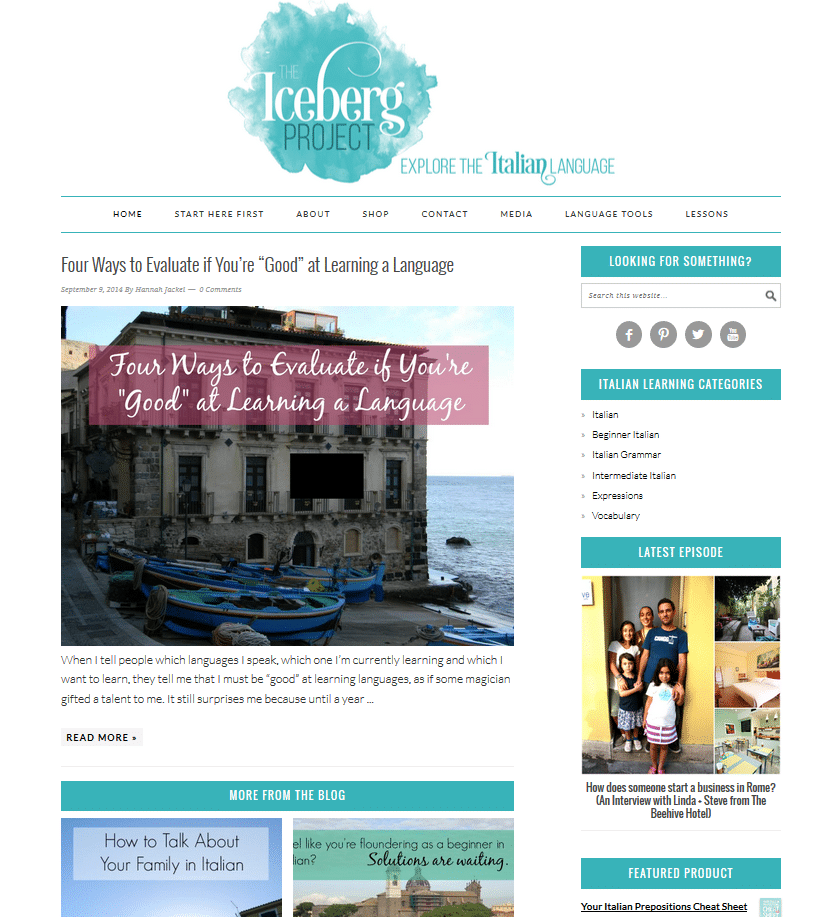 Lessons Index Page – features each category with a link to more posts. Makes it easy for learners to find exactly what they are looking for.