The site for Liveaboard Adventures is a custom design project. Liveaboard Adventures specializes in scuba diving vacations. Working with all the beautiful images on this site has really made me want to travel some where exotic with a gorgeous beach and water.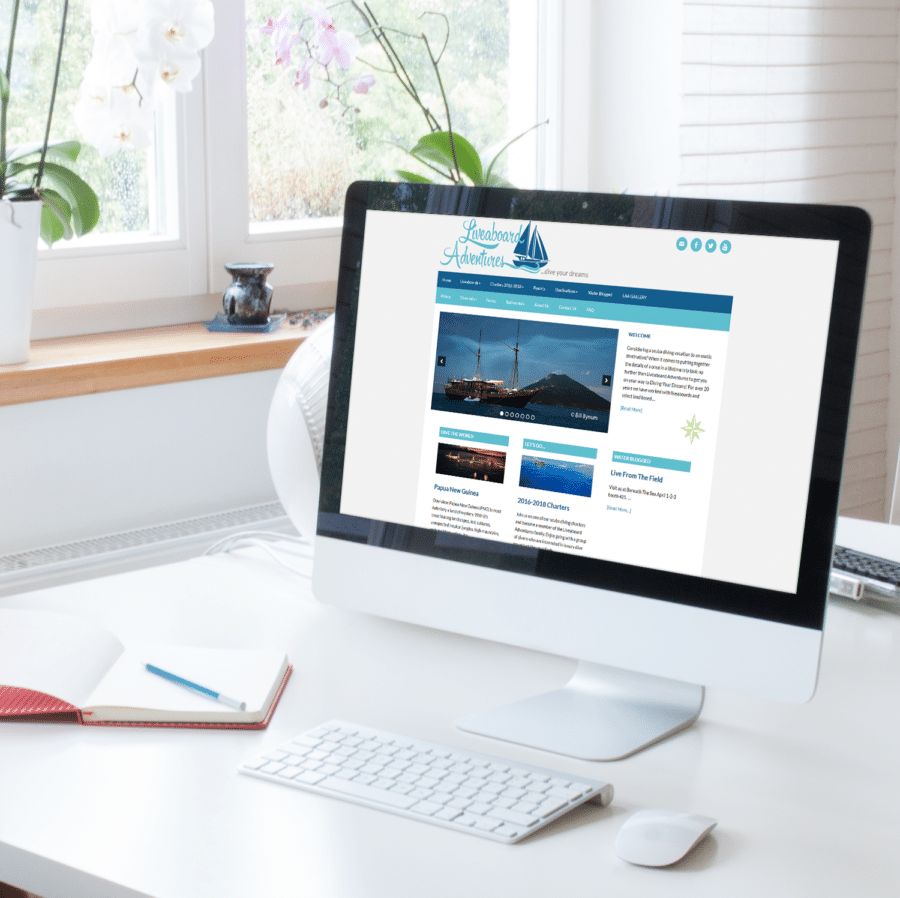 I created a new logo and used a color scheme to go with the shades of water. The home page features a slideshow that is easy for the client to update. Areas for a Welcome Message and a Call to Action box. It also features several pages with images and the latest blog post.
 The site has several custom category pages to display the various boat families available and destinations. Each boat then opens into a full page with the vessel's details.