Red Brolly – Living with Style
Red Brolly is an adventure in  sewing, crafting and a creative lifestyle. Their aim is to inspire and encourage your creativeness with tutorials, fun projects and lifestyle tidbits.
This is my second Custom Design project for Red Brolly, I'm honored to that Bronwyn choose to work with me again. She is a delight and the whole site inspires me to get my craft on…and actually I am in the middle creating a sewing area so I can start work on one of her quilt designs.
There's lot of special features on the site but make sure you check out the Let's Eat to find some yummy, new recipes and the Red Brolly Shop to check out the adorable patterns.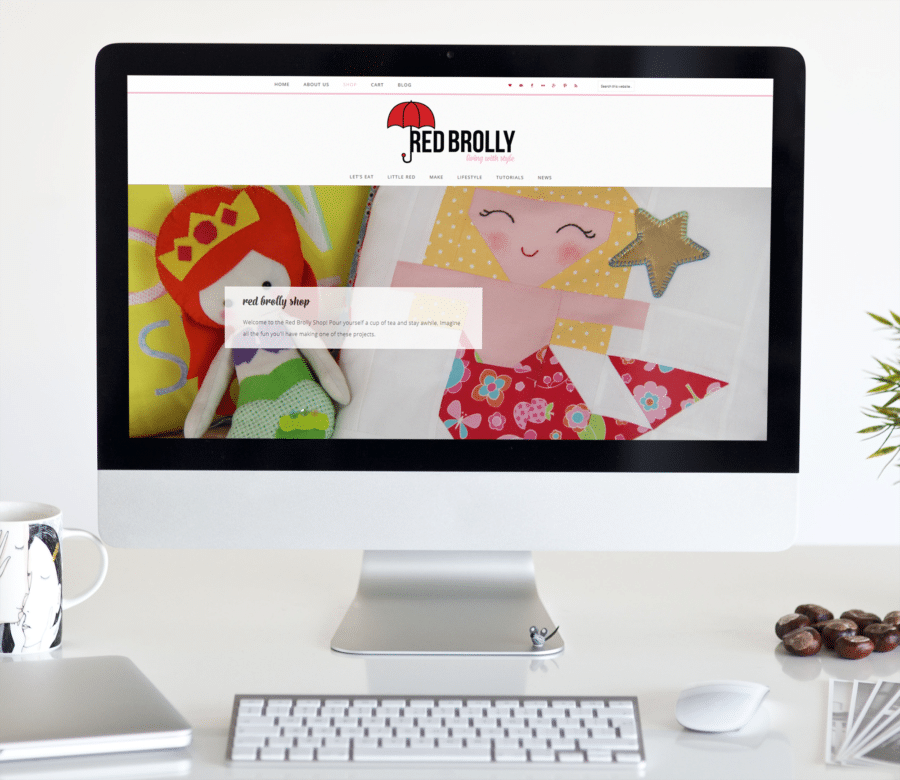 Mobile Responsive