Red Brolly is a custom design based on the popular Foodie theme. Red Brolly is a lifestyle blog that shares all sewing, recipes, and all sorts of things to make life more enjoyable and beautiful. Bronwyn is talented artist and seamstress. The site also has a shop so you can purchase her adorable patterns and get sewing.
Custom Homepage
The homepage features a slideshow and welcome message with a piece of Bronwyn art. The latest blog post is full width with a grid of recent posts underneath, all with nice big pictures to show off the project or food. Bronwyn's photography is also great so her images need to be showcased. The sidebar has a link to the Quilt Shop and displays some of Bronwyn's art.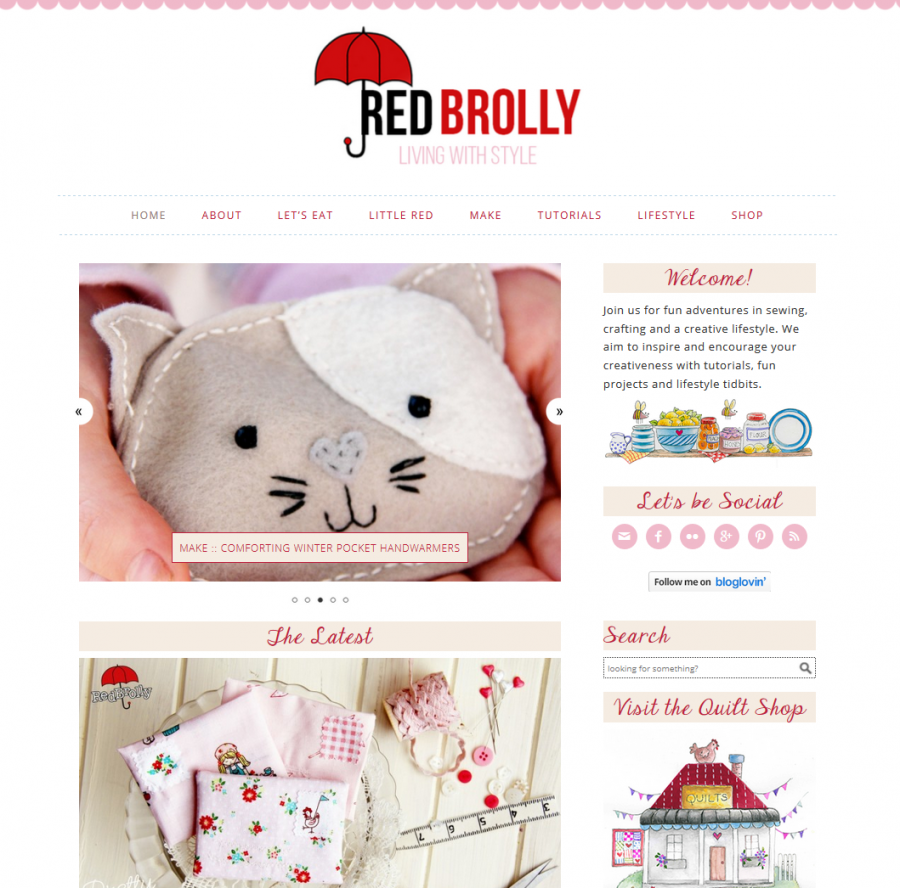 Logo
Red Brolly had a logo since she has been in business for years, but Bronwyn wanted a modern update to her logo. Keeping the red umbrella and using a clean, modern font and bold colors provided a more up to date look.
Category Pages
Each category is displayed in a grid of images with the title of the post.
Recipe Index Page
All the recipes categories are displayed in a recipe index with links to more from each category.

Recipe Cards
The recipe cards are styled to match the site and using Easy Recipe Plus.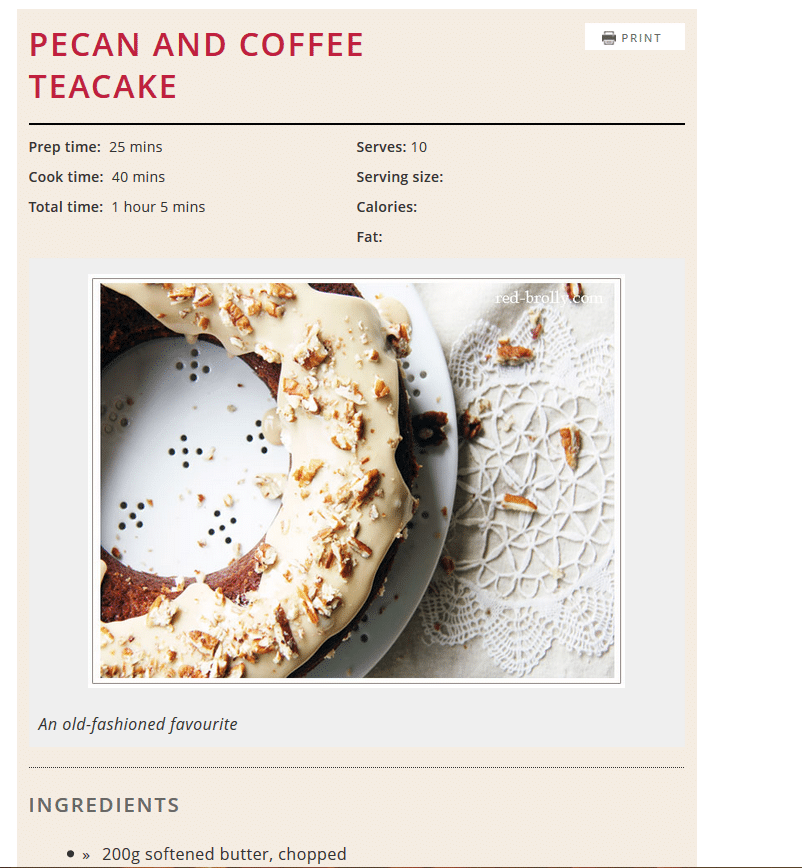 Shop
The shop matches the rest of the site. It displays a slideshow of featured products and a grid of the shop's categories.
Mobile Responsive