Stephie Cooks is food blog with a style you'll love! Her photography will make your mouth water and your tummy grumble. If you are looking for something new to make for dinner or a new dessert, check it out.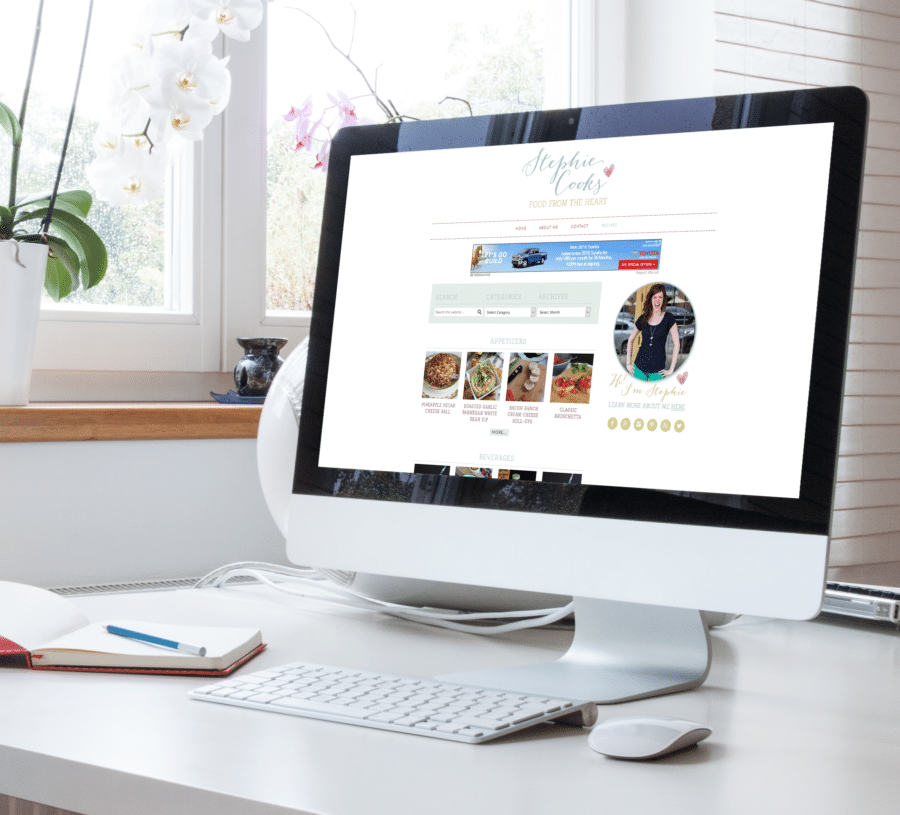 It all starts with a logo and I love this logo (included with a Custom Package).  I love this logo so much I wish I could keep it for myself…but of course I created it for Stephie so it's all hers. 🙂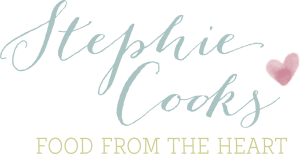 Custom home page with welcome image to coordinate with the logo.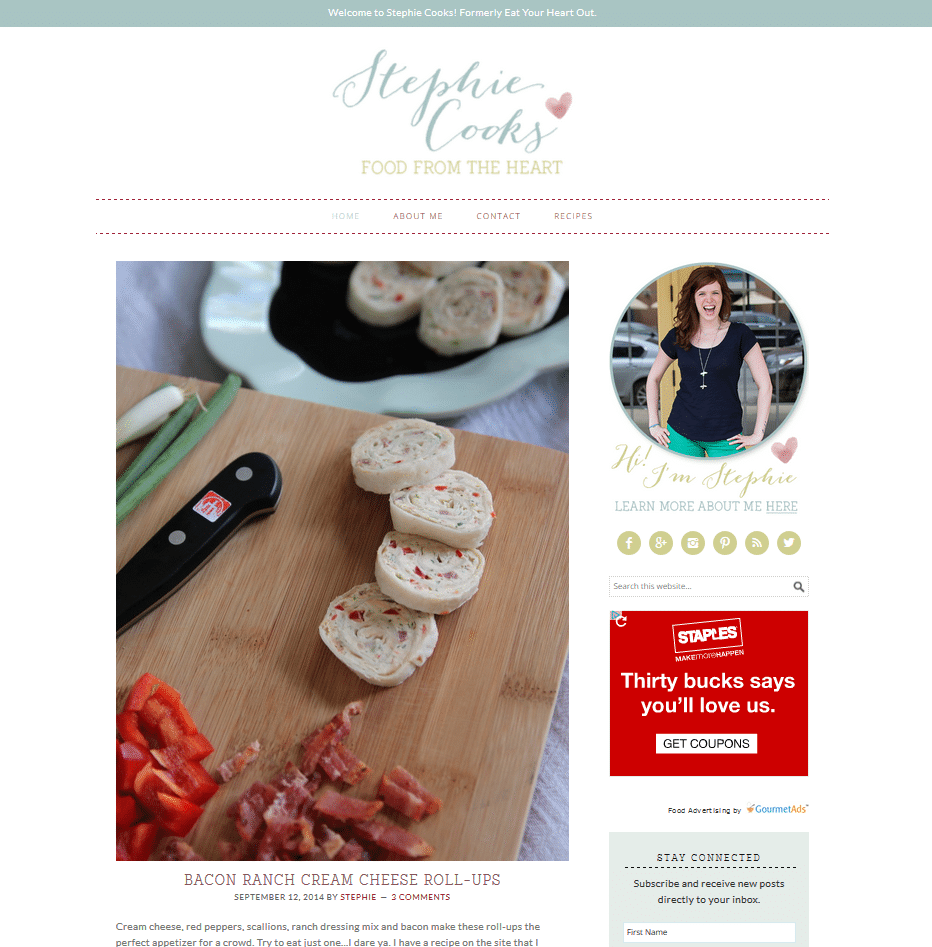 A little peek at the featured recipes in the sidebar. See I told you her site would make you hungry.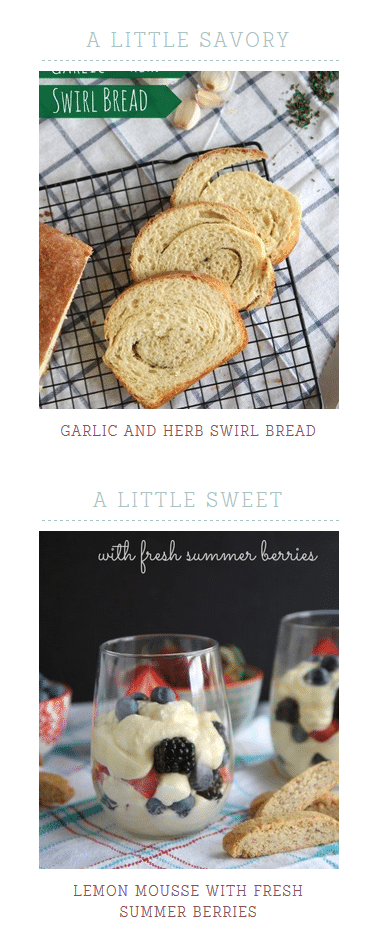 Go over and enjoy the beautiful photos and find something new for dinner. 🙂