What I Have Learned is a teaching blog where Jessica share the things she has learned teaching grade school. She offers loads of resources from classroom management and student motivation to curriculum ideas and printables you can use in your own classroom.
This project is a Custom Design and is based on the Foodie Pro Theme with quite a few customizations.
Visual index page to organize topics by curriculum.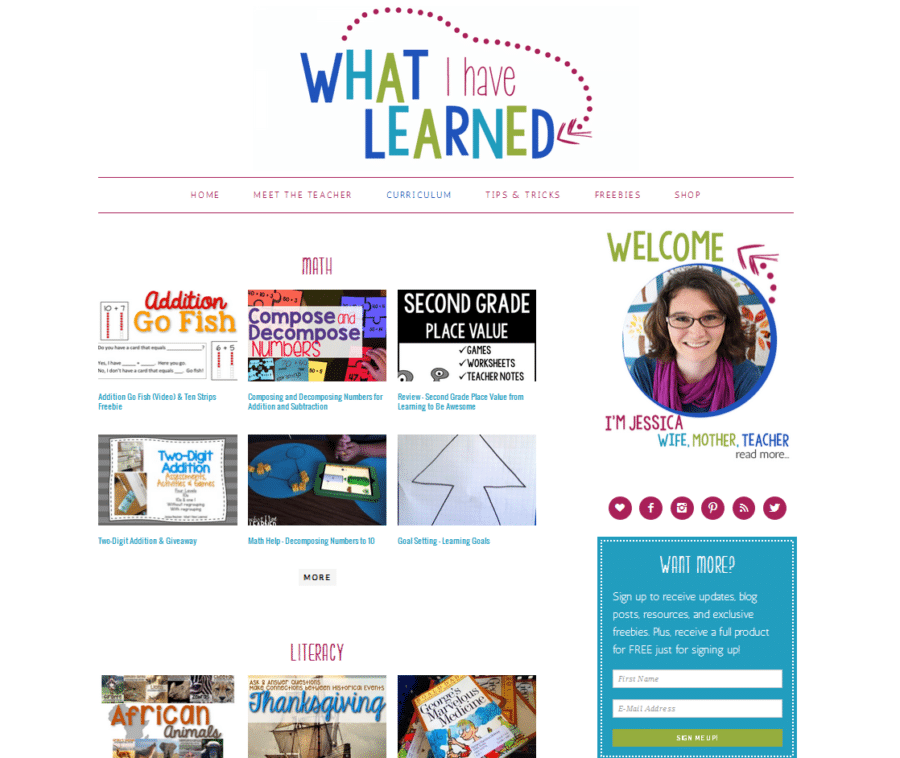 Category pages.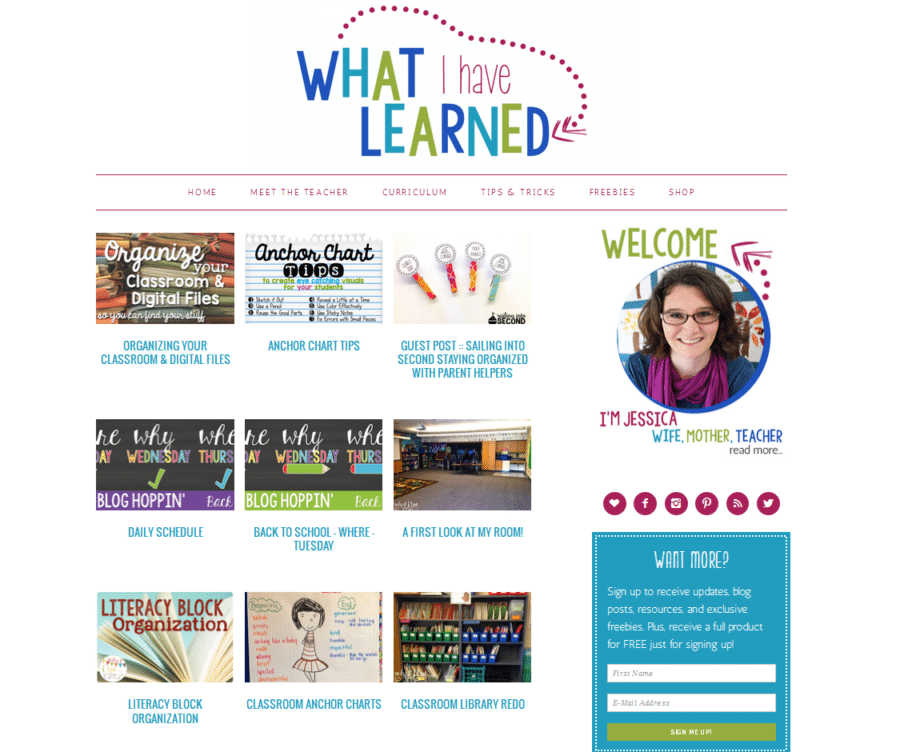 Jessica created her own logo and I created other graphics to match.
 And of course, it's mobile responsive. Because you have to be responsive!
Note from Jessica.
I LOVE my new blog design!  Thauna did an awesome job with the layout, design, navigation, and overall look and feel of the site.  Every element fits perfectly creating a sense of balance with color and whitespace.

Thauna was a pleasure to work with.  She answered every question and worked in every element that I wanted.  The back and forth conversation was a breeze.  It's like she knew just what I wanted and needed for my web site.  Thauna moved my web site over from blogger, something I was so nervous to do myself.  She made the process easy and took away the intimidation of it.  She knows her stuff.  Thauna has a wonderful knowledge base of WordPress, plugins and design.

All in all, it was an awesome experience working with her and I would do it again in a heartbeat."
Save