Custom Website & Branding Design for Bloggers & Service Providers
Your website and branding are not just assets, they are your gateway to standing out from the competition. Let's collaborate to develop a custom website and branding solution that is user-friendly and captivates your audience. Ready to elevate your online into a dynamic platform that resonates with your audience and motivates them to take action?
How can I help you?
Elevate your business and unlock your brand's full potential with a fresh website, cohesive branding, or an exclusive VIP Day. I'm here to make it easy and fun for you. Choose the solution that fits your needs and let's get started.
Custom Solution
You want to stand out from the crowd of sameness on the web. I can help you do that with a custom WordPress theme and branding that is as unique as you and your business. Your project will be crafted to match your personality and your business needs.
Restyle Solution
Have you fallen in love with a theme but want your site to stand out? I get it! There are some gorgeous themes out there and it's so tempting to simply buy one and do it yourself. However, that can leave you looking like everyone else. Let's make it uniquely yours.
VIP, Branding & More
Life is too short to be spinning your wheels. Are you spending too much of your precious time trying to do the work of a designer and it's getting in the way of doing the things that make you money? A VIP Day, branding solution or à la carte service is the perfect solution.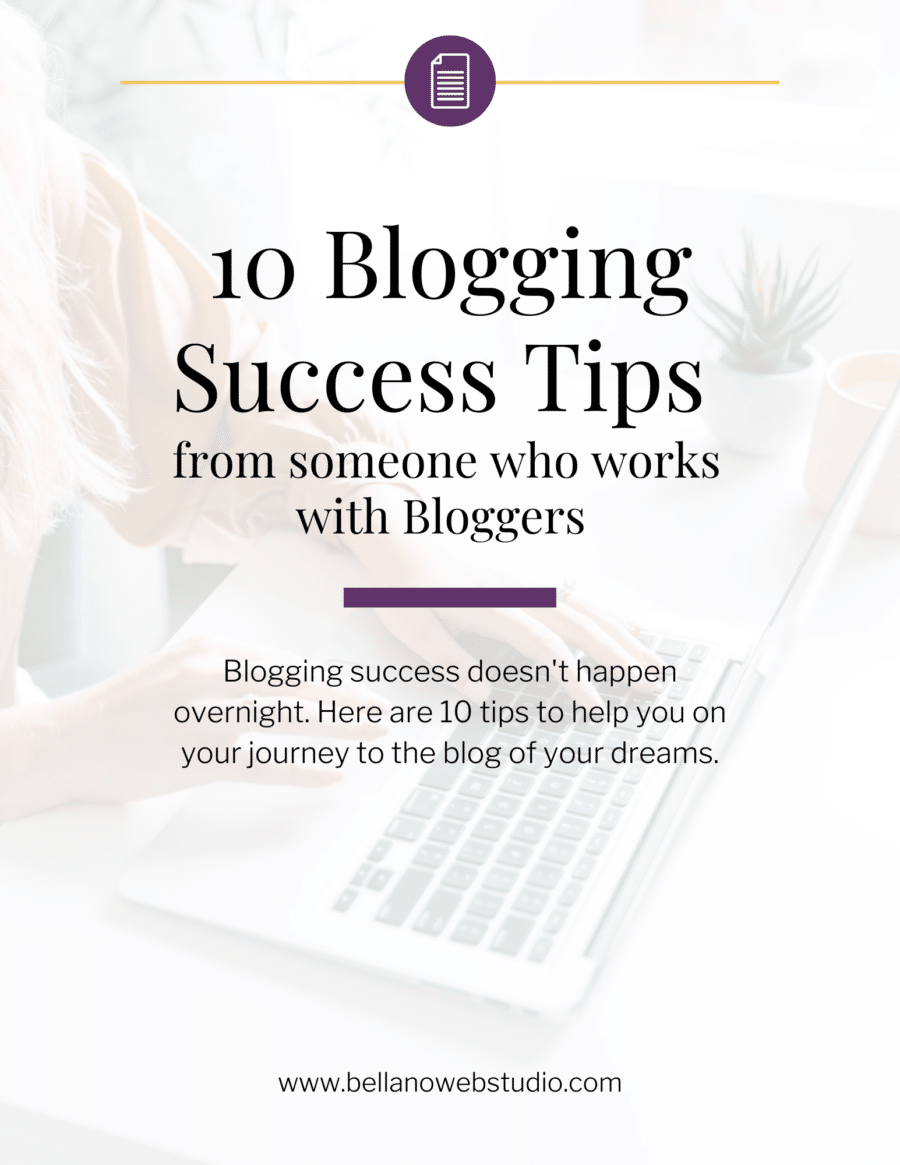 Join my list for
Access to the Free Tutorials & Resource Library
Dive into the Free Library, where you'll find a collection of Kadence tutorials, helpful guides, fun printables, and easy-to-follow posts designed for both beginners and seasoned bloggers. It's all here and more — I can't wait to share it all with you!
Hi there! I'm Thauna!
I have been creating custom WordPress websites and branding since 2008. Bellano Web Studio is the result of my creative and technical skills mashed together with my desire to help other entrepreneurs achieve their business dreams and stand out online. This work is what lights me up, makes my day, and keeps me going. The line between work and play is often blurry because work is so much fun.
My specialty
I create irresistible WordPress design solutions that blend your personality with the functionality your business needs.
Don't even think twice about it. Hire Thauna!
She is professional, organized, kind, patient, and full of creativity! This is my second website design with her and she has been amazing every single time. She understood what I wanted and what I needed and made this such an enjoyable experience.
Working with Thauna is never work
It's always a joyful experience. She truly understands what you're envisioning and then magically brings it to life on the screen. I always turn to her when I have a new idea because I know she'll be able to make it happen.