First Date Stories offers inspiration, insight, resources, and support to single, divorced, and widowed women in their late 30s and beyond who are dating or re-entering the dating world.
Working with Jodi on her vision for the new First Date Stories site was so much fun. Jodi had ideas on the layout and functionality and allowed me to the space to find creative solutions. Collaboration just might be my love language, at least my business love language. The #1 reason I love what I do is taking someone's vision and making it a reality with a dash of exceeding expectations.
UPDATE: we refreshed the homepage a bit in 2020.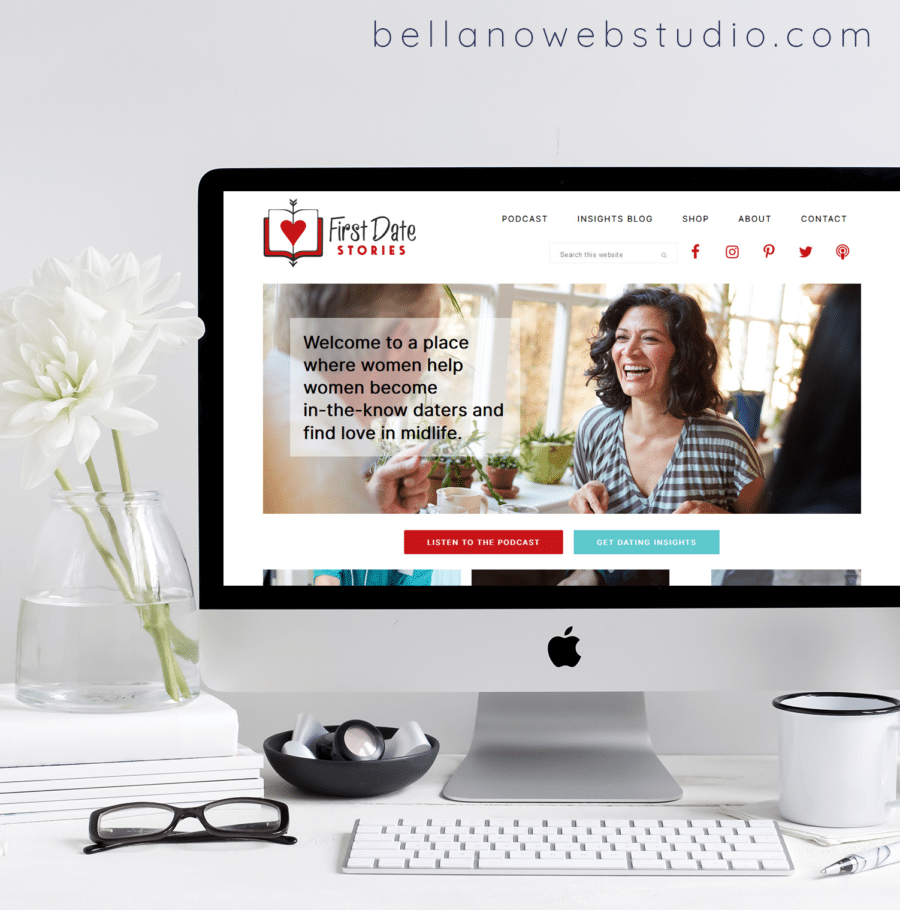 Original project: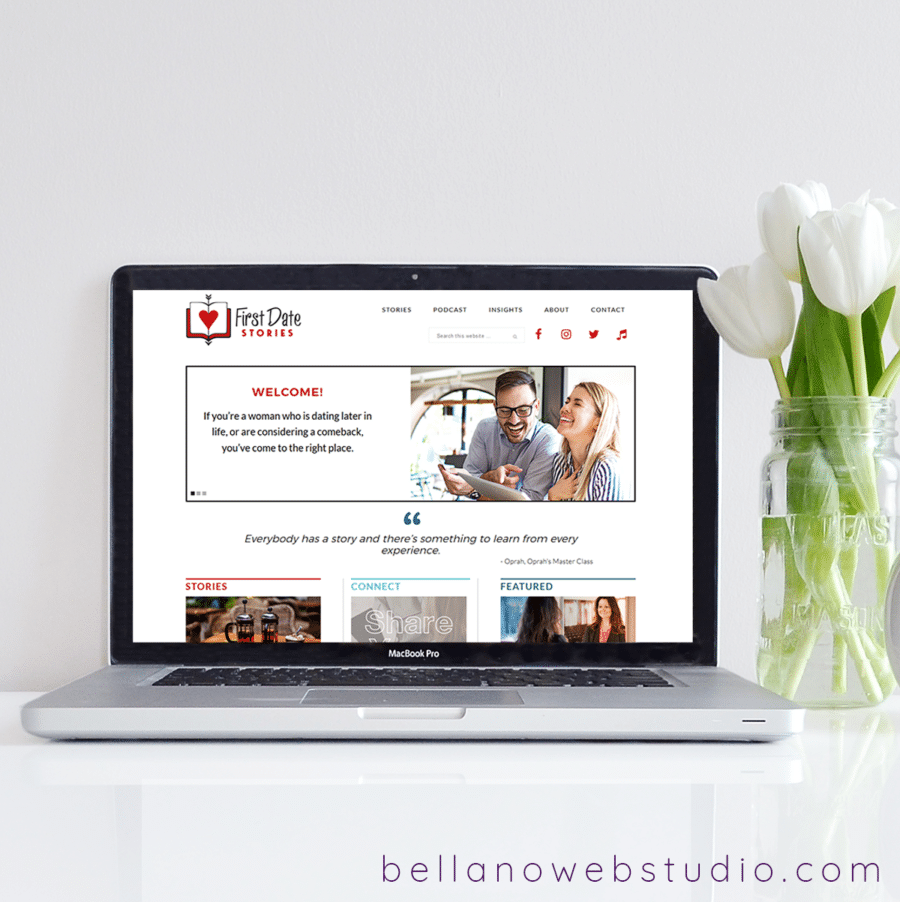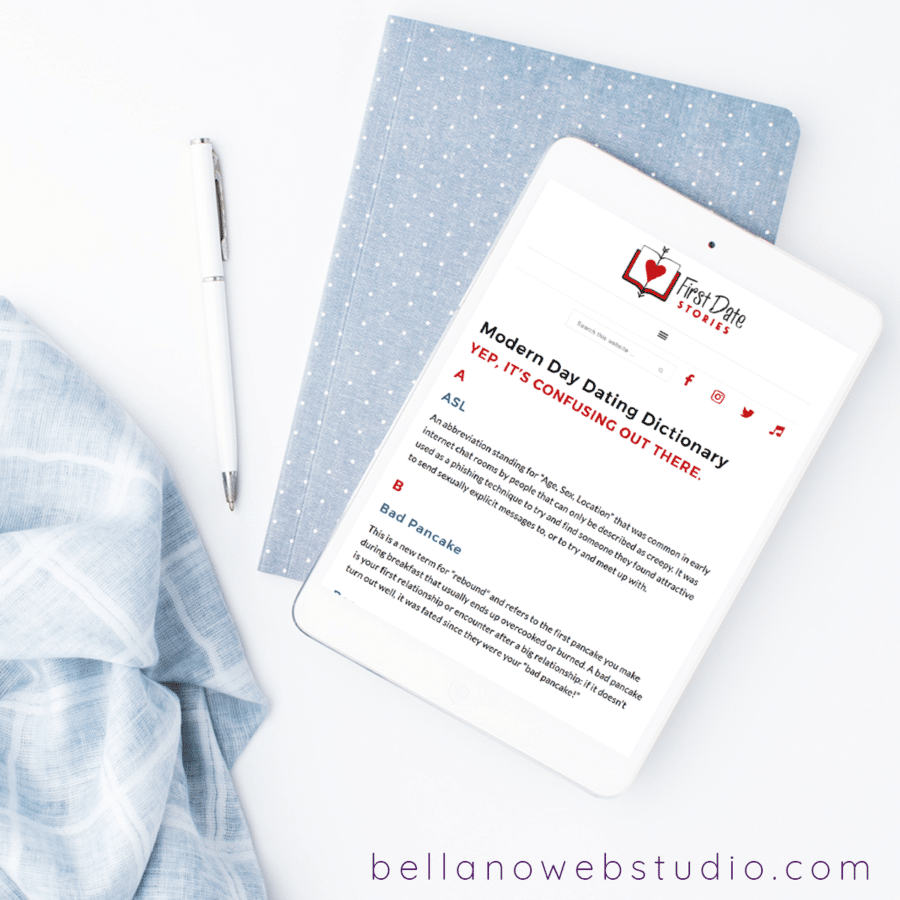 Nice words from Jodi:
Thauna is an incredibly creative and talented graphic designer and WordPress developer. She is also a joy to work with. Thauna listened and asked great questions about my objectives and desired design. Once she understood my vision for the website, she made it a reality. Even when I had some atypical design requests, she came up with solutions to them. I love the results! Thank you Thauna!
Looks great on mobile too!