How VIP Day Services Can Work for You
Unlock the Door to Fast-Tracked Success with VIP Day Services
We've all had those moments, staring at a laundry list of tasks that never seem to get smaller. Whether it's launching a new WordPress website, personalizing a theme, or tackling that ever-growing punch list, the to-dos can feel overwhelming. But what if I told you there's a golden key that can unlock a world of completed tasks and newfound success? That key is what I like to call the VIP Solution.
What are VIP Day Services?
A VIP Day is a concentrated, high-focus work day where we buckle down to tackle your most pressing projects. This dedicated day can shift the trajectory of your business by providing you with real-time, personalized service aimed at achieving specific goals. The best part? The day is entirely yours, tailored to fit your unique needs and aspirations.
New WordPress Website: Launching Your Dream Site in a Day
Time is of the essence, especially when you're in the fast-paced world of online business. Need a new WordPress website up and running like yesterday? A VIP Day can be your lifeline. Within this structured time, we can launch your new 1-4 page WordPress website, ensuring it aligns perfectly with your brand and goals. Depending on the complexities of your design, a complete, ready-to-launch site is absolutely achievable.
Upgrade to Kadence: Elevate Your Site Experience
Are you still using Genesis and feeling like you're lagging behind? A VIP Day is the perfect opportunity to transition to Kadence. Not only will you gain access to cutting-edge features, but we can also give your website a design refresh. It's like moving into a house with modern amenities and chic decor—a double win!
Personalize Your Restored 316 Theme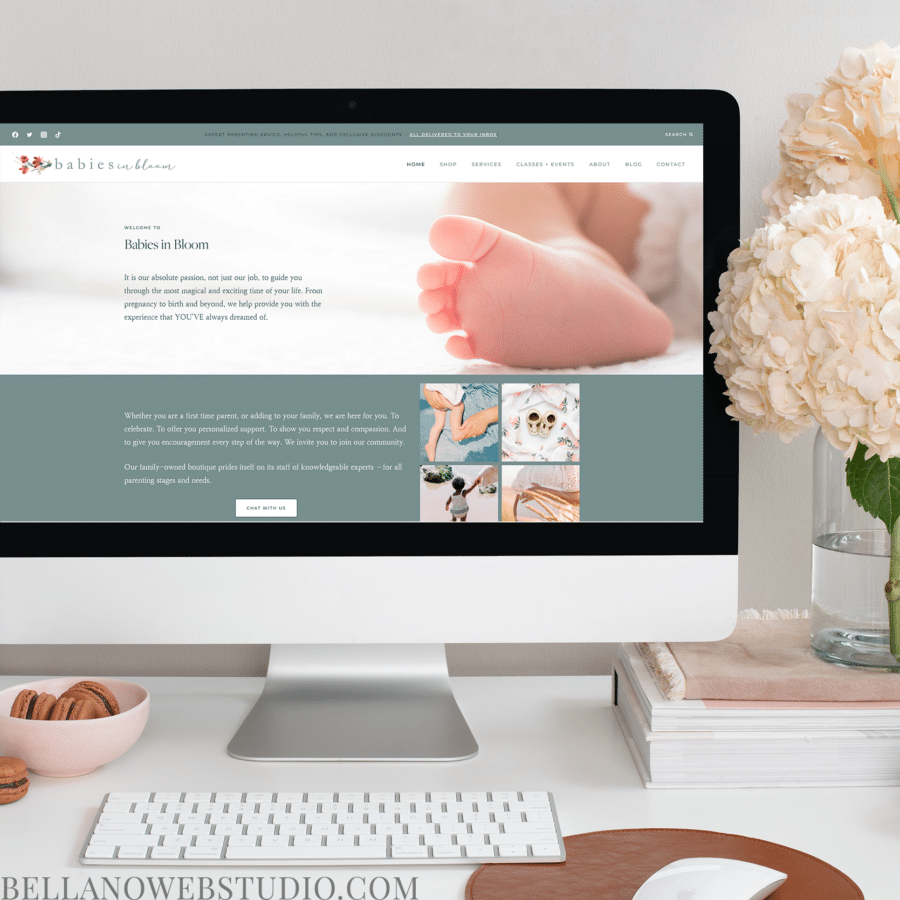 You may already be in love with your Restored 316 theme, but what if you could make it even more "you"? Utilizing a VIP Day allows us to tweak and personalize your theme to make it uniquely yours. Stand out from the crowd with custom design touches that amplify your brand's individuality.
Create Fancy Pages: Beyond the Basics
But wait, there's more! A VIP Day isn't just for the foundational elements of your site. If you need specialized pages, this is the time to do it. From recipe indexes and silo pages to "Shop with Me," sales, and landing pages—we can add these within your dedicated time slot. Each of these specialized pages can serve as a powerful tool in your online business toolbox.
Custom Blocks or Design Library: Your Time-Saving Arsenal
Efficiency is the name of the game. Let's use a VIP Day to set up custom blocks or a design library. Imagine not having to reinvent the wheel every time you create a new post or page. With custom blocks and a design library, you're not just saving time—you're streamlining your creative process.
Punch List: Tackling the Little Things
Do you have a nagging list of small projects that you can never find the time to finish? Hand over your punch list during a VIP Day, and watch as those annoying, time-consuming tasks get checked off one by one. It's like having a fairy godmother for your website if that fairy godmother was an experienced web designer with a penchant for productivity.
VIP Treatment: Because You Deserve the Best
All VIP options come with a workbook to help you prioritize your wish list and tasks. Throughout your VIP Day, you'll have real-time access to me via chat, ensuring that your vision is executed to perfection. Post-VIP Day, you'll also have 14 days of email support for any lingering questions or tweaks.
You have options!
Is a VIP Service a Good Fit for Me?
Got a Unique Project in Mind?
Maybe you have something else tickling your brain that wasn't mentioned here. No worries—just give me a shout. Your ideas fuel my creativity, and I'm always excited to explore new avenues.
VIP Day Services are as One-of-a-Kind as You Are!
The VIP Day is not a one-size-fits-all package; it's a custom experience designed to catapult your business to the next level. So why not seize the day and make it a VIP one? Your future, highly successful self will thank you.
Would you like to know more about how a VIP Day can work for you? Feel free to reach out. I'm all ears and can't wait to help you fast-track your success!
Let me introduce you to Rochelle – she's the powerhouse behind . We recently had two jam-packed VIP Days where we turned her vision for a customized site into a beautiful reality. Rochelle generously allowed me to pick her brain about the experience, and I thought it would be fantastic to share her insights with you all.
Did you find this post helpful?
Share the love and save it to Pinterest!