Protect Your WordPress Site
We've all heard the scary stories about WordPress sites being hacked and taken over with malicious code. Well friends, I'm here to tell you it can really happen. Now that the catastrophic (dramatic emphasis) event has passed I can finally talk about it. ⠀
⠀
I have had several WordPress sites hacked over the years! And I mean hacked bad….the malware was embedded deep. Twice I thought I had folders cleaned up and then the malicious code reappeared. Emails were being sent from the domains. All the sites were on the same server and the maliciousness spread from site to site. It took days to clean up. It took valuable time away from my to-do list. Don't let this happen to you! ⠀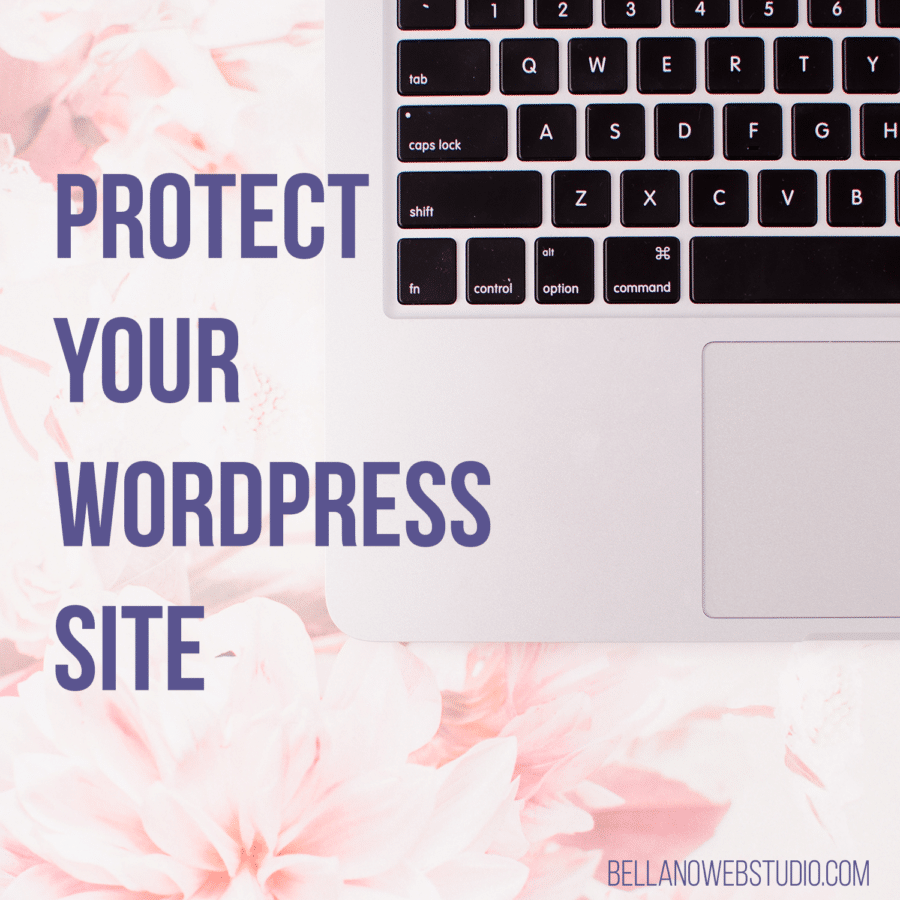 ⠀
Luckily I moved Bellano Web Studio site to Flywheel years ago where it is safe and secure. 🙂 ⠀
FIRST THINGS FIRST- use a secure hosting platform. I love Flywheel and I moved all the infected sites there where they were cleaned, loved and are now happy.
Important Tips to Keep Your WordPress Site Safe:⠀
Delete "admin" username if you have one
Use strong passwords⠀
Update, update, update!! Even if you are not actively using your site, login regularly and update WP, Genesis, and plugins…and even old themes⠀
Delete any plugins and themes you are no longer using⠀
Add a plugin like Limit Login Attempts, WordFence, Rename wp-login ⠀
BACKUP REGULARLY ⠀

Flywheel backs up your site nightly and they have a one-click restore button that can save your life! The also provide malware scans and if you do get infected they'll clean it up for you.
These simple tips can go a long way to protect your site but nothing is foolproof. Adding a few security measures will help your site to not be an easy target. ⠀
⠀
If you would like help moving your WordPress site to Flywheel, get in touch I can help you with the transfer and get you moved to a nice and safe environment. 🙂 ⠀

**This post includes affiliate links. But honestly I would tell you about Flywheel anyway.
Save
Save