Respro Food Safety Professionals is a Utah company that provides food safety consulting services to the food service industry.
This is my favorite corporate design so far. I love the colors and images. The site incorporates informational pages as well as a the Utah Food Safety Blog.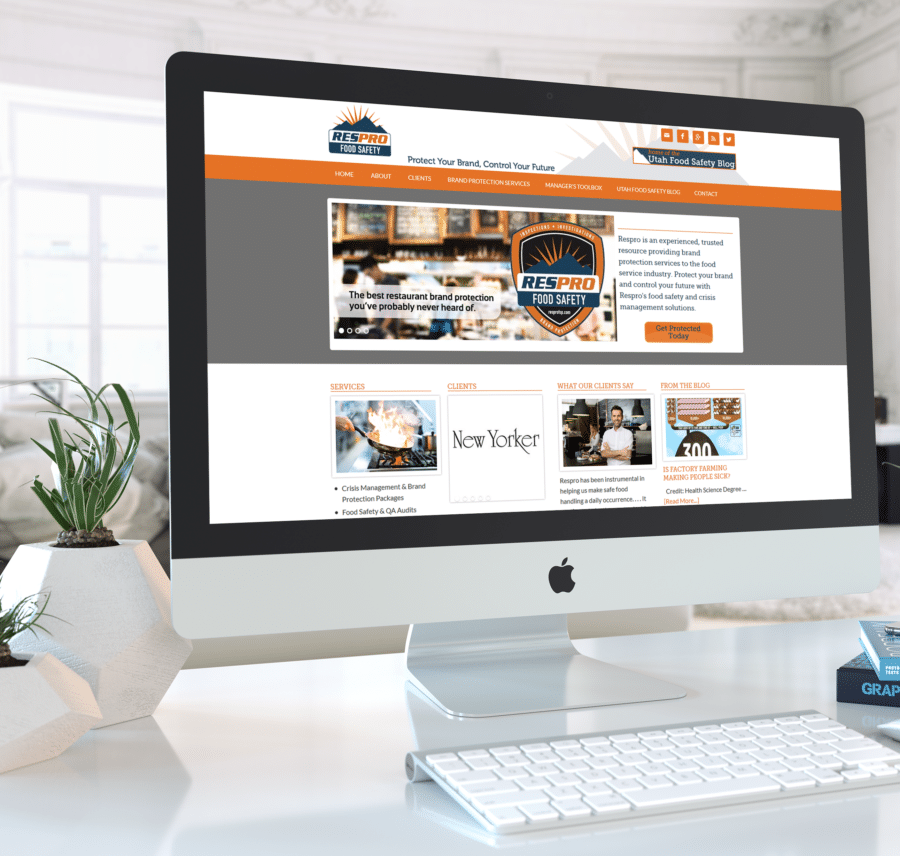 Home Page:
The bottom section of the home page features tweets and a subscribe form.
The Utah Food Safety Blog portion of the site features a different slideshow from the home page that pulls from recent blog posts.