Sweeterville is the destination of all things sweet where you will find the latest candy trends, new recipes using candy and much more! This is a custom project that used the Foodie theme as the base. It has an extra index page to highlight future brand sections. Like candy? Love sweets? Head over and check out Sweeterville and subscribe so you don't miss anything.
I created the logo and coordinating elements. Sue gave me a color palette that I love working with and she let me have fun creating the other elements.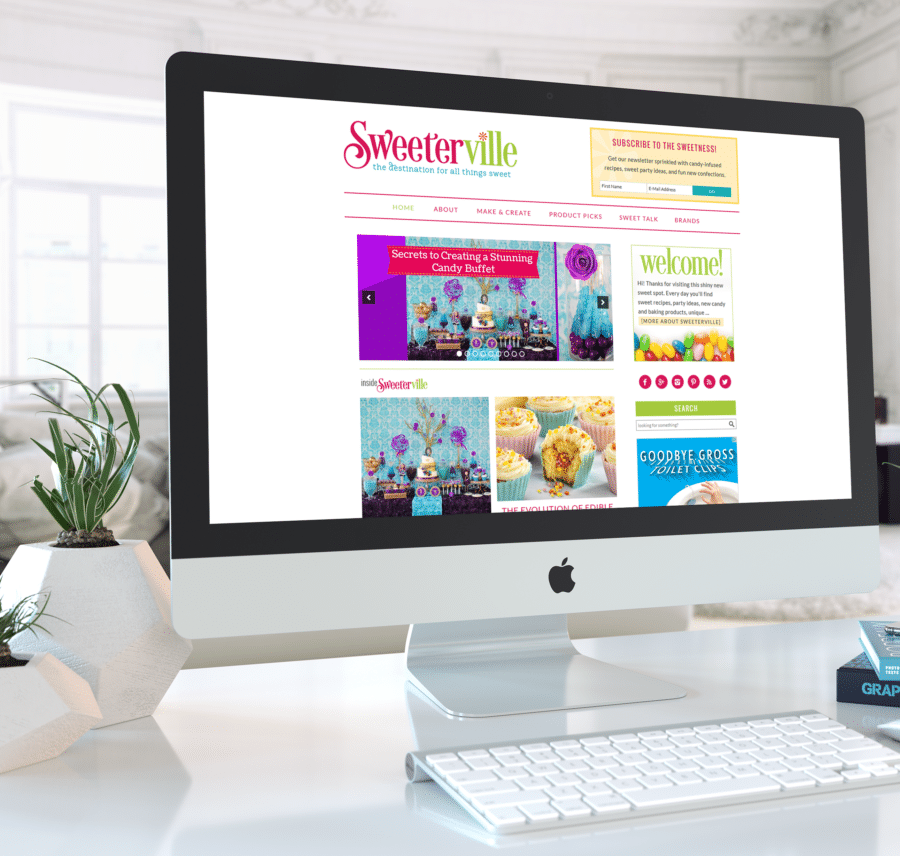 Sweeterville Custom Homepage
The homepage features a slideshow that is separate from the posts. The client creates banners in canva.com to highlight specific items and posts. The right of the header area displays a custom signup box for the newsletter. The homepage also features a grid of post teasers and large, square photos.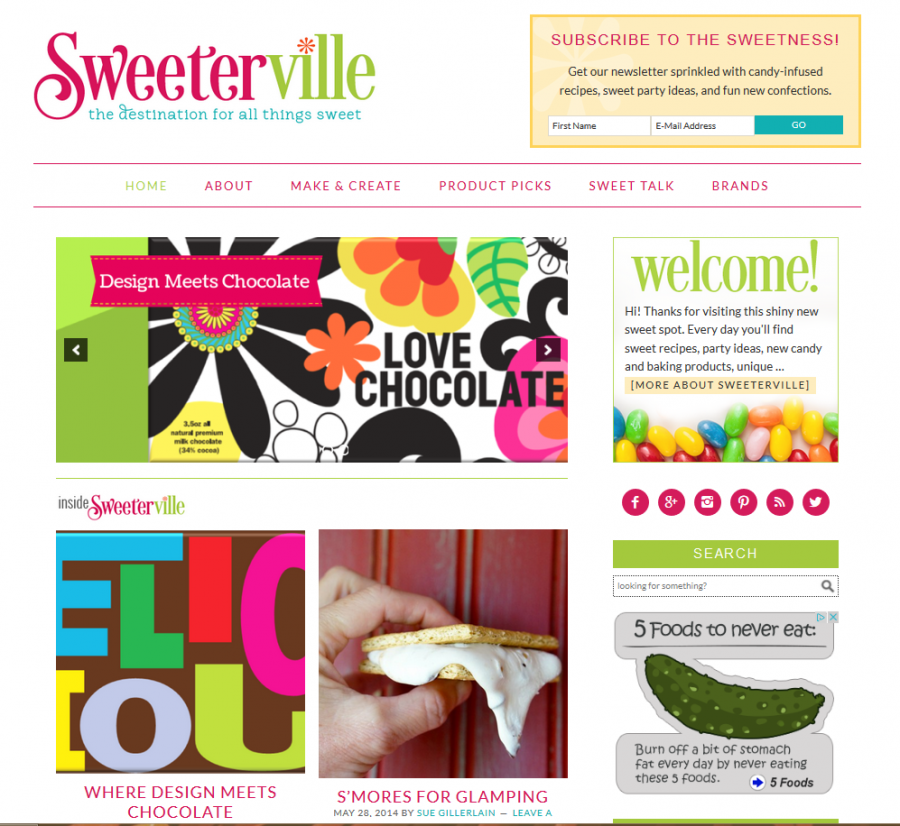 Category Pages
Each category displays a grid of photos and the title for each post.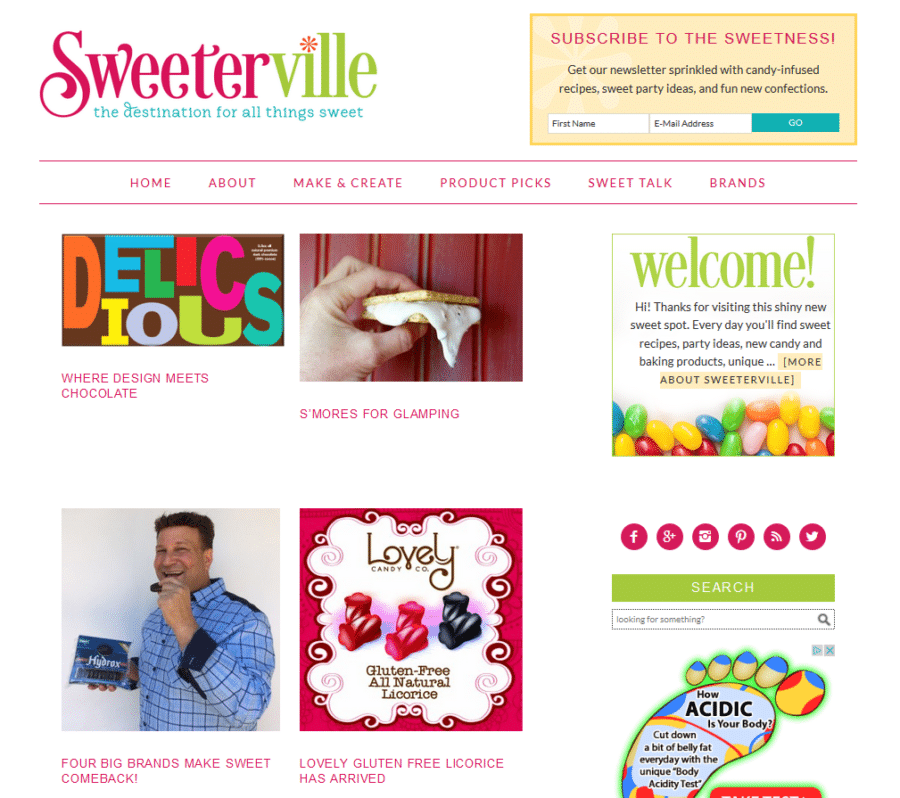 Index Pages
Sweetville features two Index pages. One for Make & Create and another for the Brands section.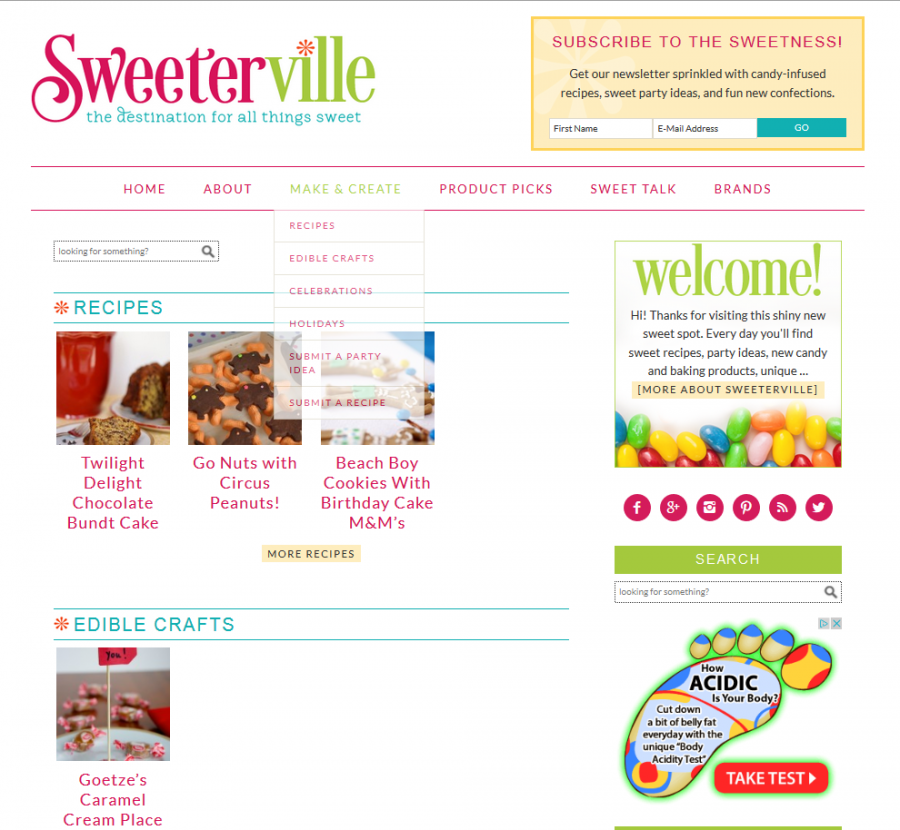 Recipe Cards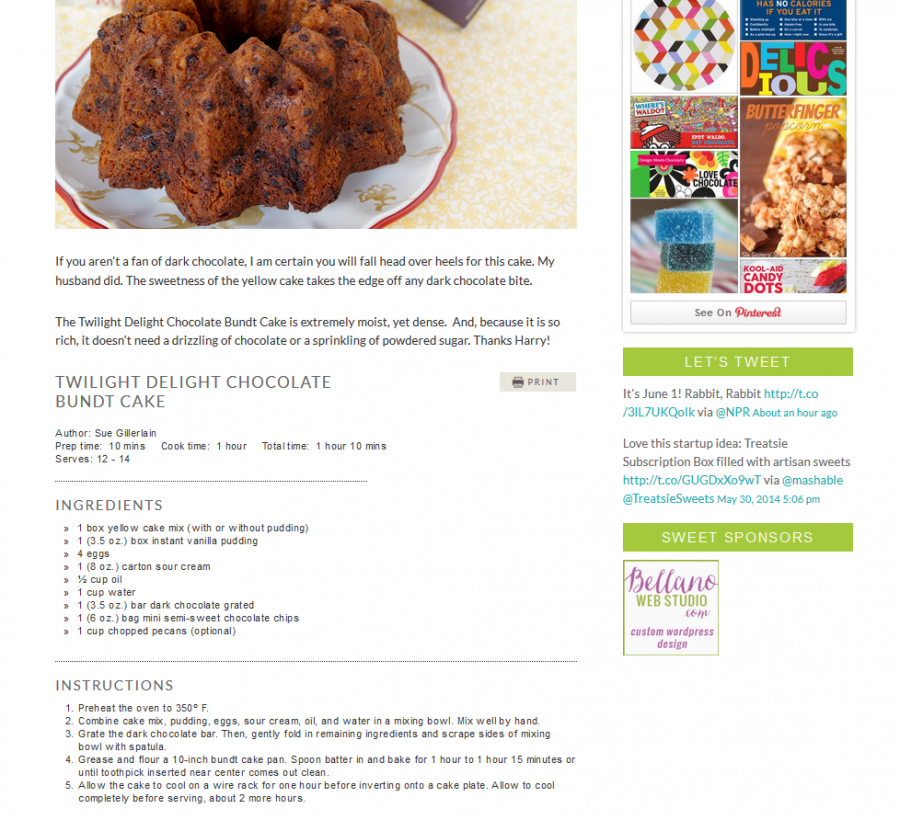 Mobile Responsive