Kylee Broughton is a lifestyle blogger who started blogging 12 years ago on Blogger. She blogs about family, fashion, books, and the grief of losing her mother…and several other topics. And she lives in Cabo (it's December in Utah and I am oh so jealous!) and also shares what it like raising two girls in Mexico as an expat family. Kylee is a sweet spirit and writes with an authentic voice with humor and love.
This project was a Blogger to WordPress migration. Did I mention 12 years of Blogger content? I love the end result and how we were able to organize all her content and archives. The Blog Archive page is a visual index of the top level categories and has a monthly index through the years, which was a great way to make sure all that history doesn't get lost. The site also features two additional visual index pages her popular categories.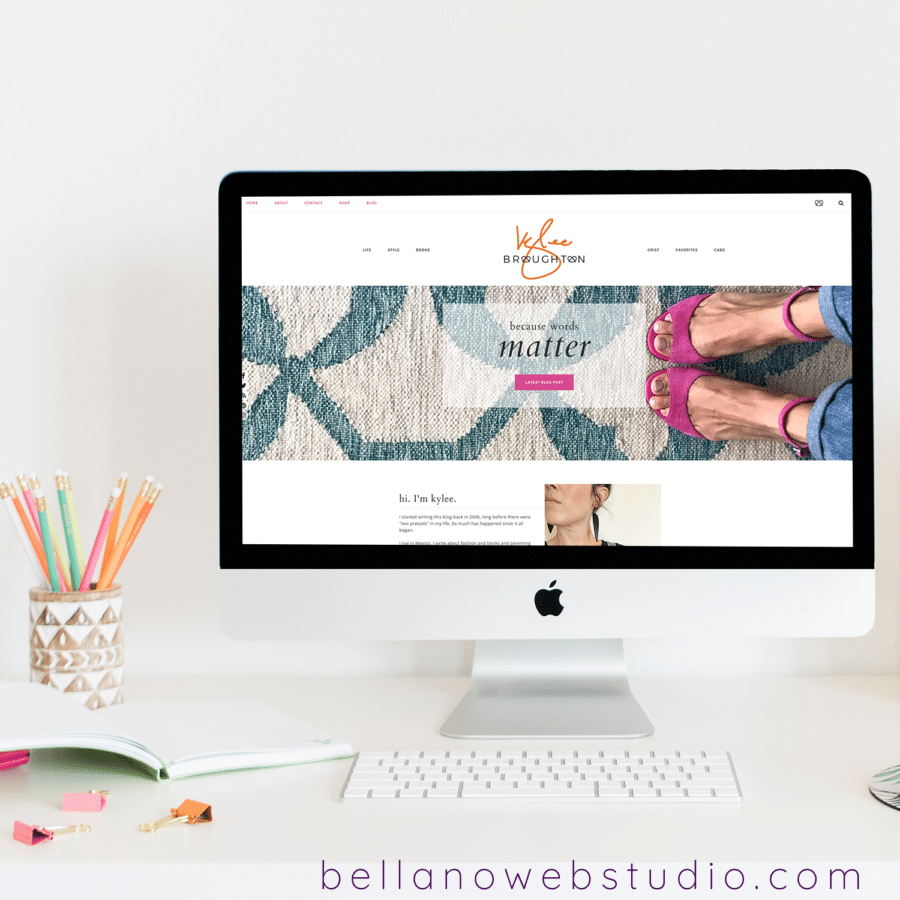 Nice words from Kylee:
Where do I begin? I was immediately attracted to Thauna's design aesthetic when I stumbled across her on Instagram. I reached out to several designers and Thauna's communication impressed me from the beginning. She responded quickly and her personality shone through.

Thauna's work process is organized and thorough and throughout the migration of my blog from blogger to WordPress, and throughout the design process, I felt that my vision was heard. My questions answered. And more importantly, she guided me through the more confusing parts so that I could get back to what I want to do: write.

Thauna is efficient and creative and diligent. My blog migration was the culmination of 12 years of blogging and she handled it beautifully with open communication, problem-solving and kindness.

On a personal level, it was a pleasure to get to know Thauna during this time. She's a talented professional, but more importantly, she's a kind person who I'm excited to now call "friend."

I'd recommend Bellano again and again with no hesitation."
You may also like these posts...