The Printable Princess is full of fun resources, products, and tips for teachers. Melissa took the plunge and moved from Blogger over to this beautiful new WordPress site. She has been selling printable products on Teachers Pay Teachers for a while and was ready to take her blogging to the next level. WordPress is the place to be when you are ready to step up your game and want to bring your blog into your own control. There is no other platform that gives you so much flexibility and control. Self-hosted WordPress is the way to go when you are building your business.
This project is a Complete Blogging Solution and included the logo/branding. This logo is just so fun and cute and the color scheme is just right. I enjoyed working with Melissa and I love working with teachers.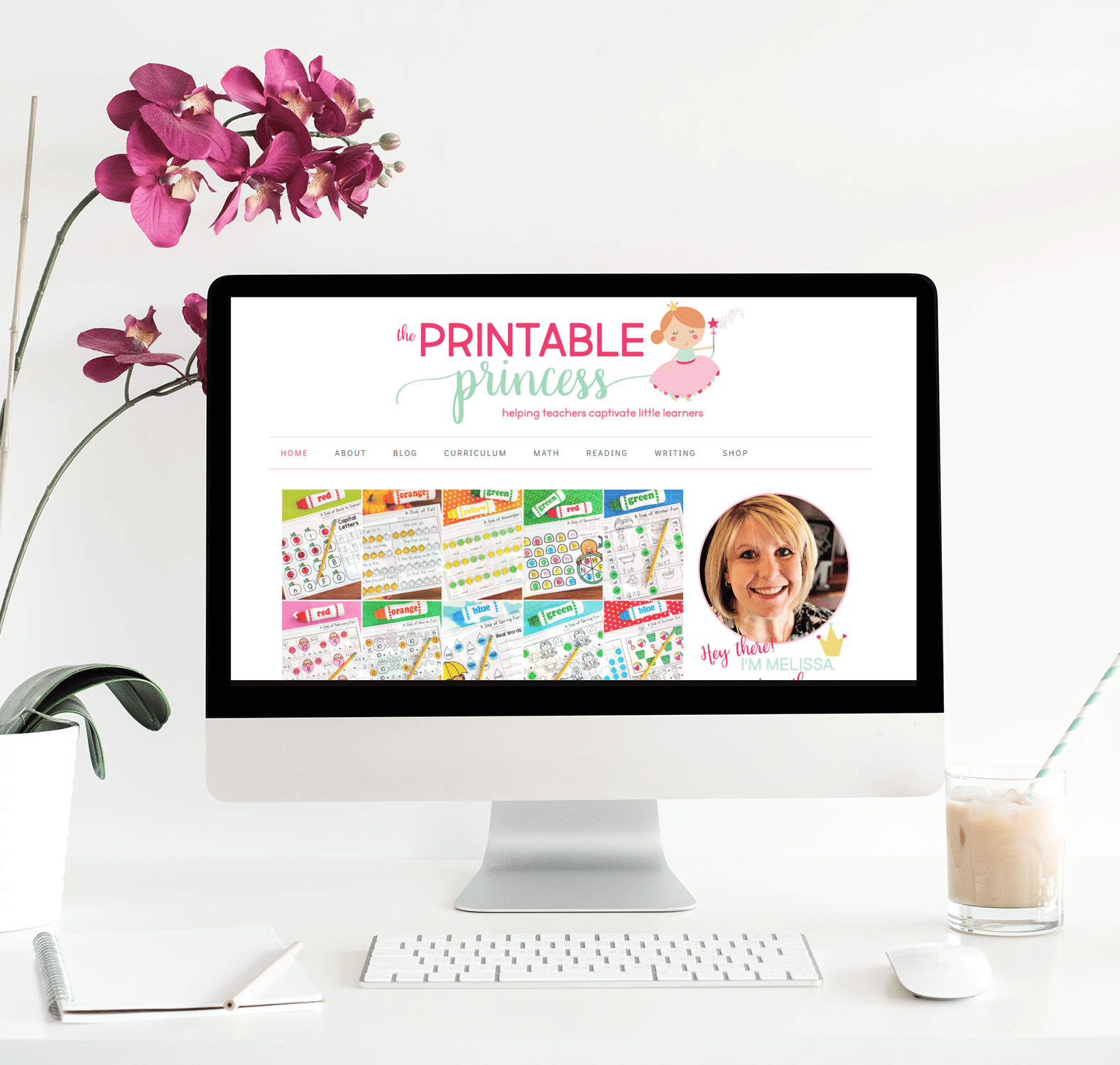 What Melissa said about the process:
I love my new site! Thauna did an amazing job turning my vision into a reality. She was amazing to work with. She was patient, knowledgable, and answered every question along the way. Thauna moved my site from blogger to word press. I was SO nervous about this process! But she made it super easy and held my hand every step of the way. She was incredibly knowledgeable about designs, word press, plug-ins – just everything! It was an amazing experience working with her and I would absolutely do it again. Thank you Thauna! 🙂
Looks fantastic on mobile devices!