Fun in First is written by Jodi who is a first grade teacher in Indiana. Jodi has been teaching for 15 years and started out as an Art teacher. She has taught several elementary grades during those 15 years and is happy to be back in first grade, where her heart is. Jodi also develops curriculum and sells her products on Teachers Pay Teachers.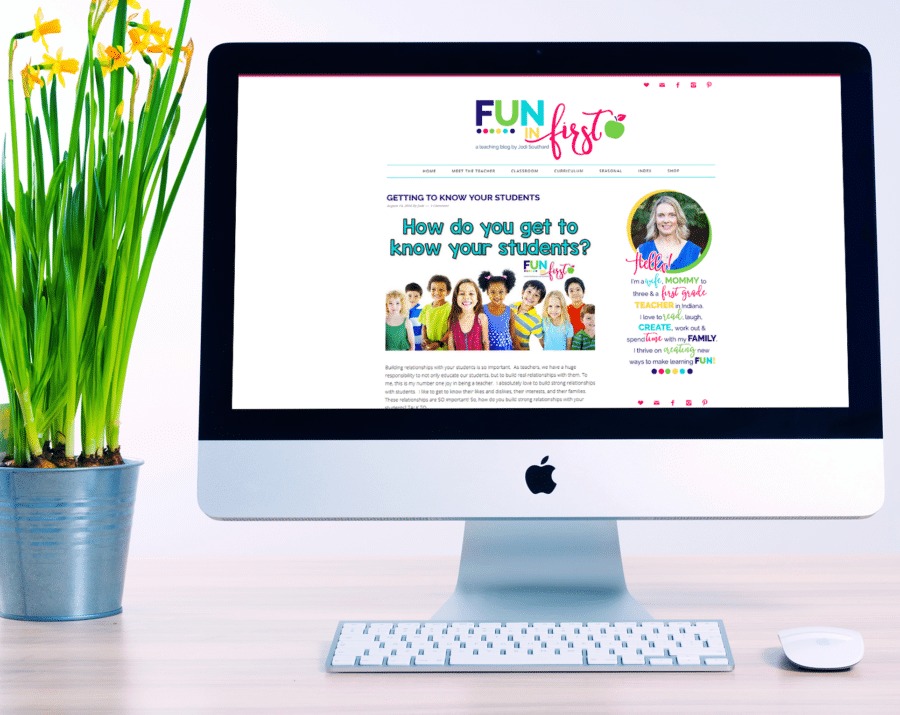 Fun in First was a Custom Design project and included the logo and a migration from Blogger to WordPress. I enjoyed working with Jodi, she had creative ideas for her site and it was so much fun to implement them.
What Jodi had to say:
I put off switching from Blogger to WordPress for over a year because I was so nervous about the learning curve. After hearing numerous times how great Bellano Web Studio was to work with, I went ahead and decided to take the plunge. I could not be happier with my decision. Thauna was so patient and helpful with every step of the process. She made the switch over painless. She truly listened to what I wanted in a website and made it happen. My site looks and feels so professional now. I cannot recommend Bellano Web Studio enough. She is amazing!
Mobile Responsive