I love all those Keep Calm and Carry On posters. And all the fun spins on the concept.
For a while I've been wanting to do one of my own with what I do when I need to calm down, take a breath, and chill out. I listen to KISS. Those who know me, know that I'm a bit of a fan(atic) when it comes to KISS.
Here's freebie for all you other KISS loving designer types. I know you're out there.  Download the 8×10 printable.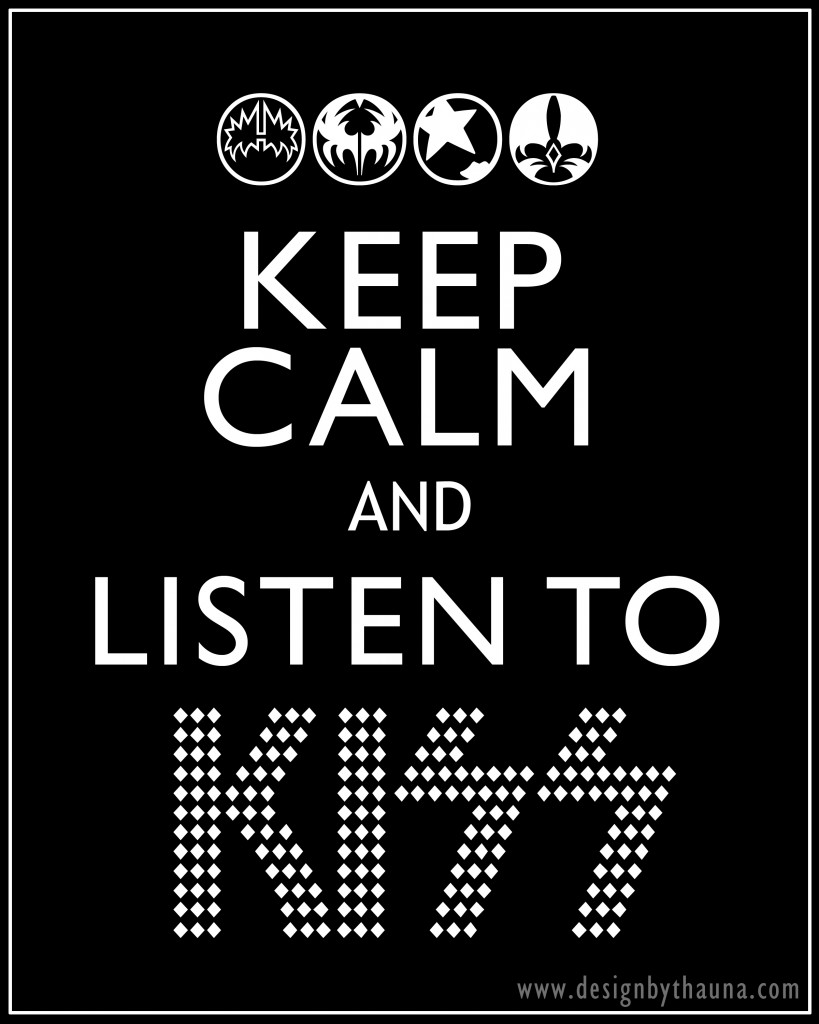 Font: The Kiss Font on DaFont