Dr. Laura Paris – Kadence Redesign
In 2021 we upgraded Dr. Laura's site to Kadence. We revamped the homepage but most of the look and feel of the new site is close to last year's redesign. However, Kadence offers new features not previously available and there are some big improvements for the new design. We also updated Laura's color palette for 2021. I wish I could move every old site to Kadence. If you are curious about Kadence, read this.
Dr. Laura Paris is a certified functional medicine practitioner and nutrition consultant, and doctor of acupuncture and Chinese medicine. Laura's passion is to help you solve health struggles that prevent you from living a happy and fulfilling life. Laura is based in the Monterey, California area but she also offers courses and Zoom appointments anywhere in the United States.
Laura and I have worked together on 5 sites now and continue to collaborate whenever she has a new idea to implement. I love working with Laura. See our 2020 redesign here.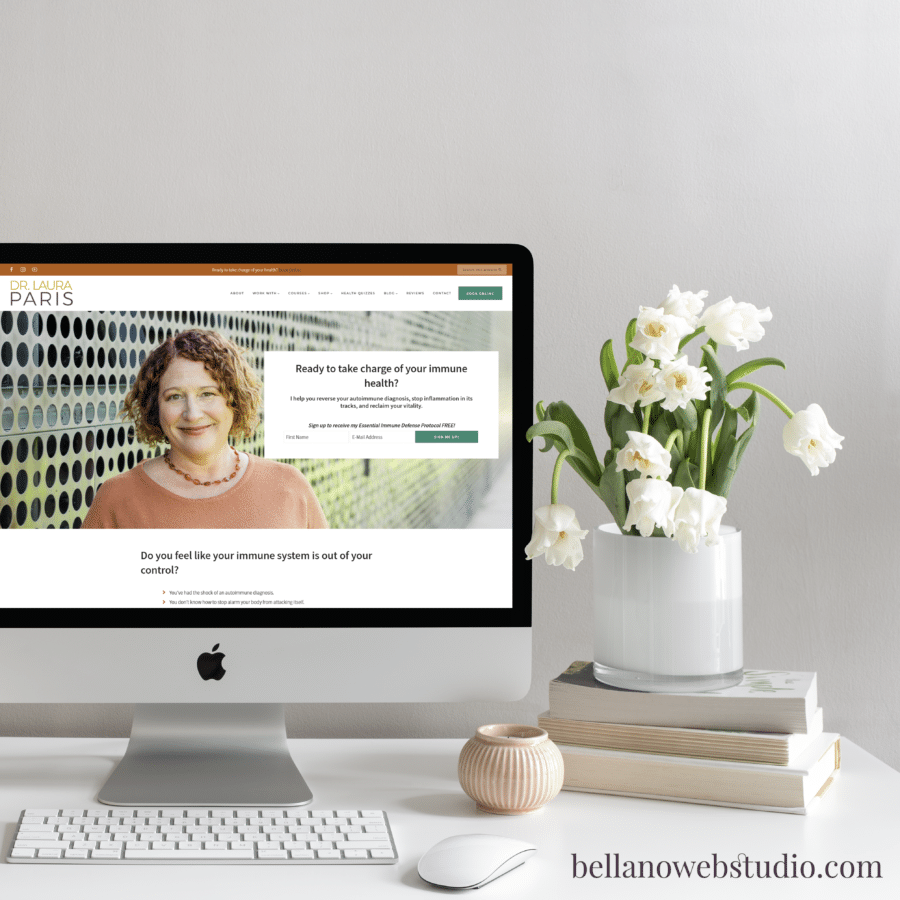 From Laura:
In 2020 I updated my site with Thauna at Bellano. WordPress had changed a lot and it was necessary. We took the opportunity to rebrand my business and as usual, the process was very smooth, easy, and fun with Thauna. I love my new site and get so many compliments on it!

Dr. Laura Paris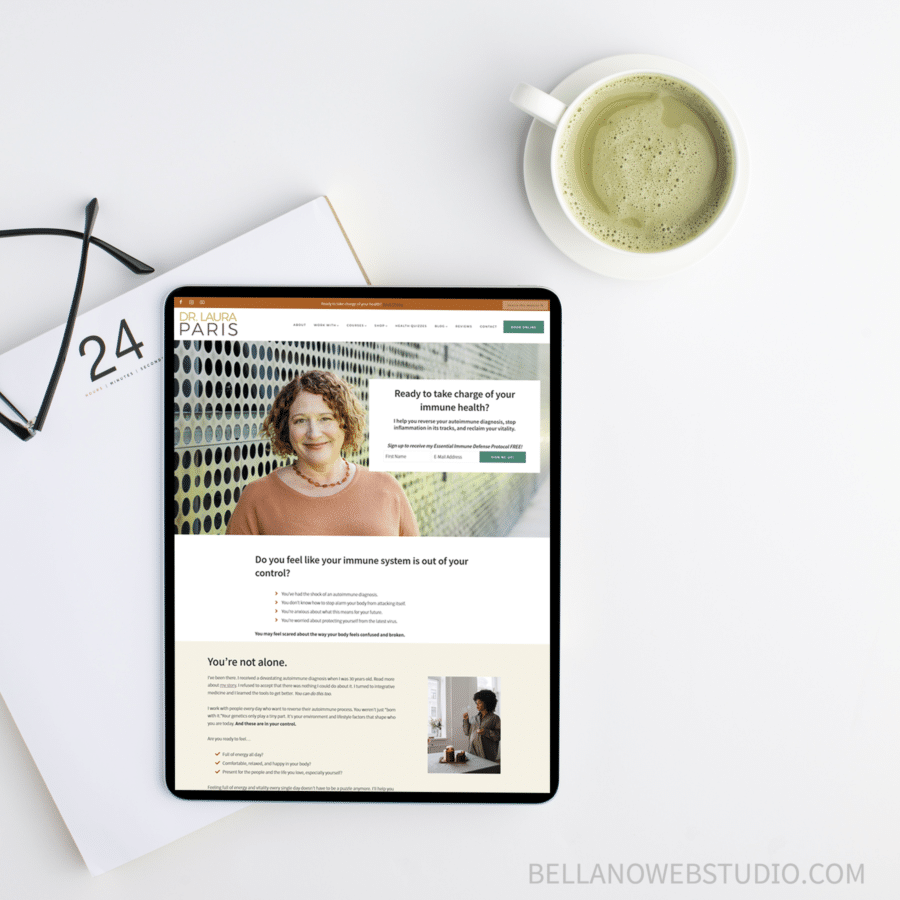 Check out other custom WordPress projects in my portfolio.