I'm thrilled to share one of my latest projects that will surely tantalize your taste buds – the new Foodieaholic.com! Foodieaholic is a sister site of Remodelaholic.com and I love that they look related but also each has their own personality, just like siblings. 😉
This was a project that was as exciting to undertake as trying out a new recipe from a cuisine you love. First, I pulled all the food content from Remodelaholic. Next, I collaborated with Cassity to make her dream of separating all her delicious recipes from the remodel site to create a stand-alone food blog that meshed with Remodelaholic but with it's own unique spin. We meticulously crafted every aspect of this new site to create a user experience as satisfying as a feast of your favorite foods.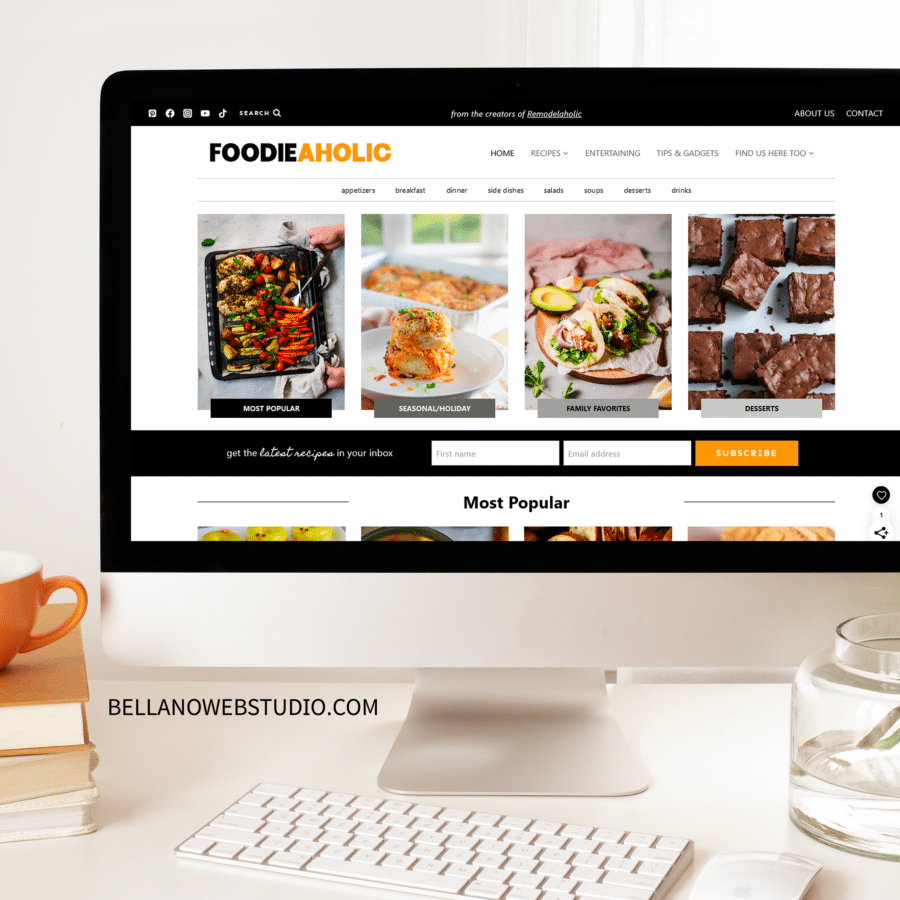 Navigating the site is as easy as slicing through butter, with a sleek design and user-friendly layout that puts the delicious content front and center. You can find your favorite recipes quicker than you can say "Bon Appétit!" 🍽️💨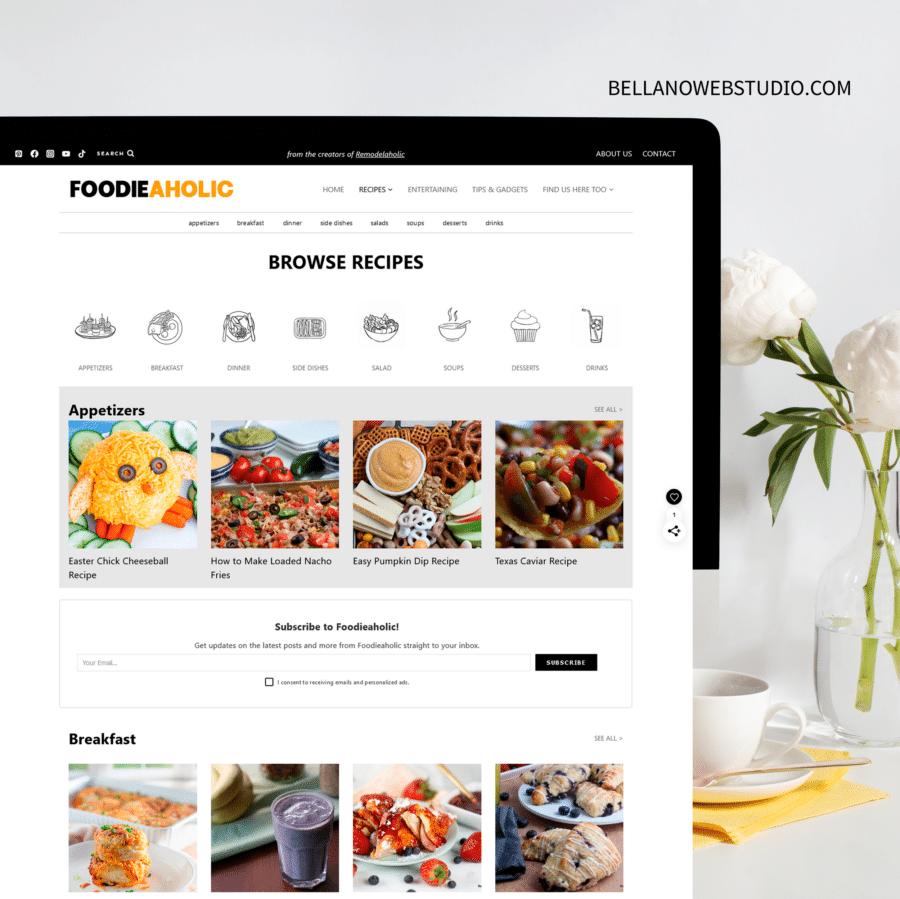 But, just like the secret ingredient that elevates a good dish to great, the redesign has also incorporated some exciting new features. I consider them the cherries on top of this digital dessert!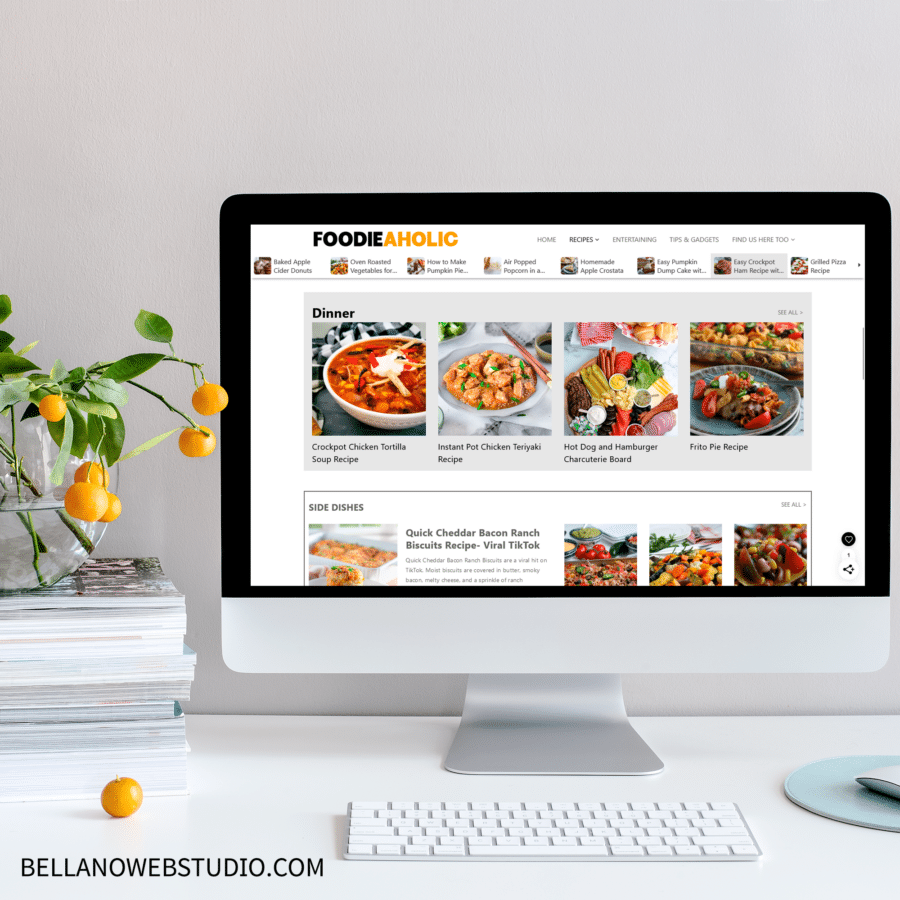 Grab your favorite beverage and check out the new flavorful Foodieaholic.com and find some inspiration for this week's meal planning.
Are you ready for a website you love?
If you are ready for a redesign or your first website and the thought of figuring it all out makes your heart race a bit and leaves you overwhelmed I got you covered! My specialty is taking your wishlist and blending your personality with the functionality you need for an online presence that makes you proud. Let's create a stunning first impression and a website where you can stand out online.