Fun in First – Kadence Redesign
Time to upgrade and redesign Fun in First. I first worked with Jodi in 2016 to migrate her blog from Blogger to WordPress and she was ready for an update. We collaborated on a fresh new design but kept the logo we created in 2016 with a couple of tweaks in the colors.
A lot has changed with WordPress in the past five years and I'm now designing with Kadence. It was fun to update the site with all the new features available. The new site includes a WooCommerce shop. If you are curious about Kadence, read this.
Jodi has been teaching for 20 years and started out as an Art teacher. She has taught several elementary grades during those 20 years and is happy to be back in first grade, where her heart is. Jodi also develops curriculum and sells her products on Teachers Pay Teachers.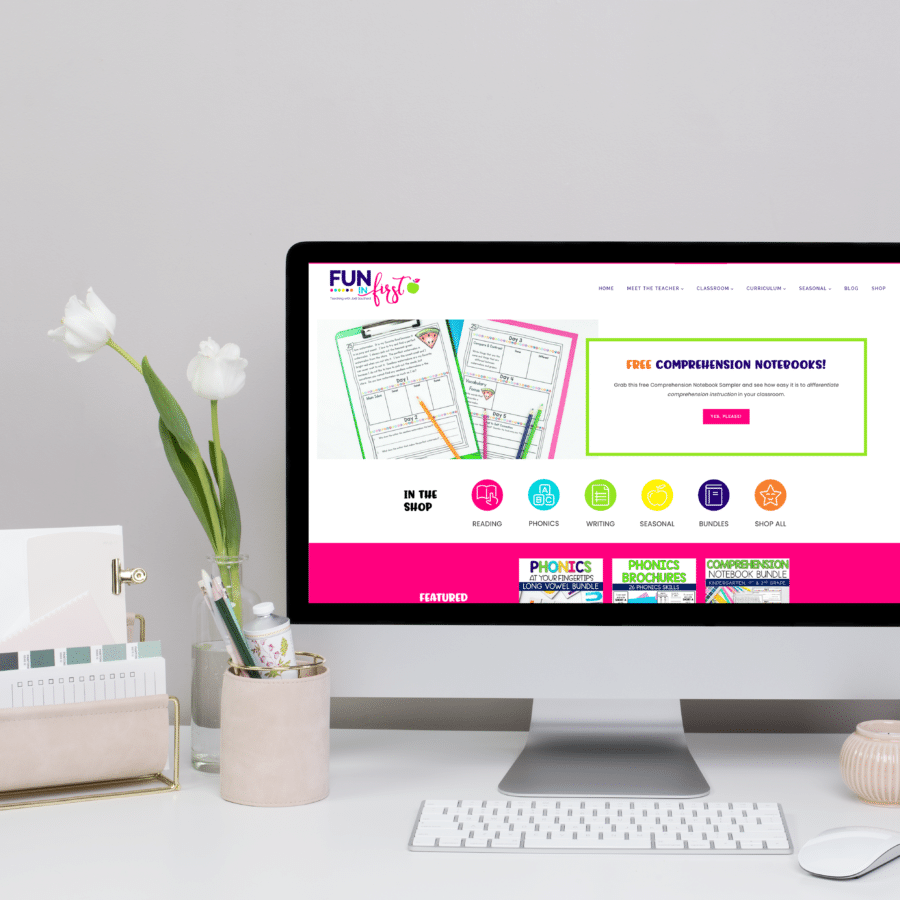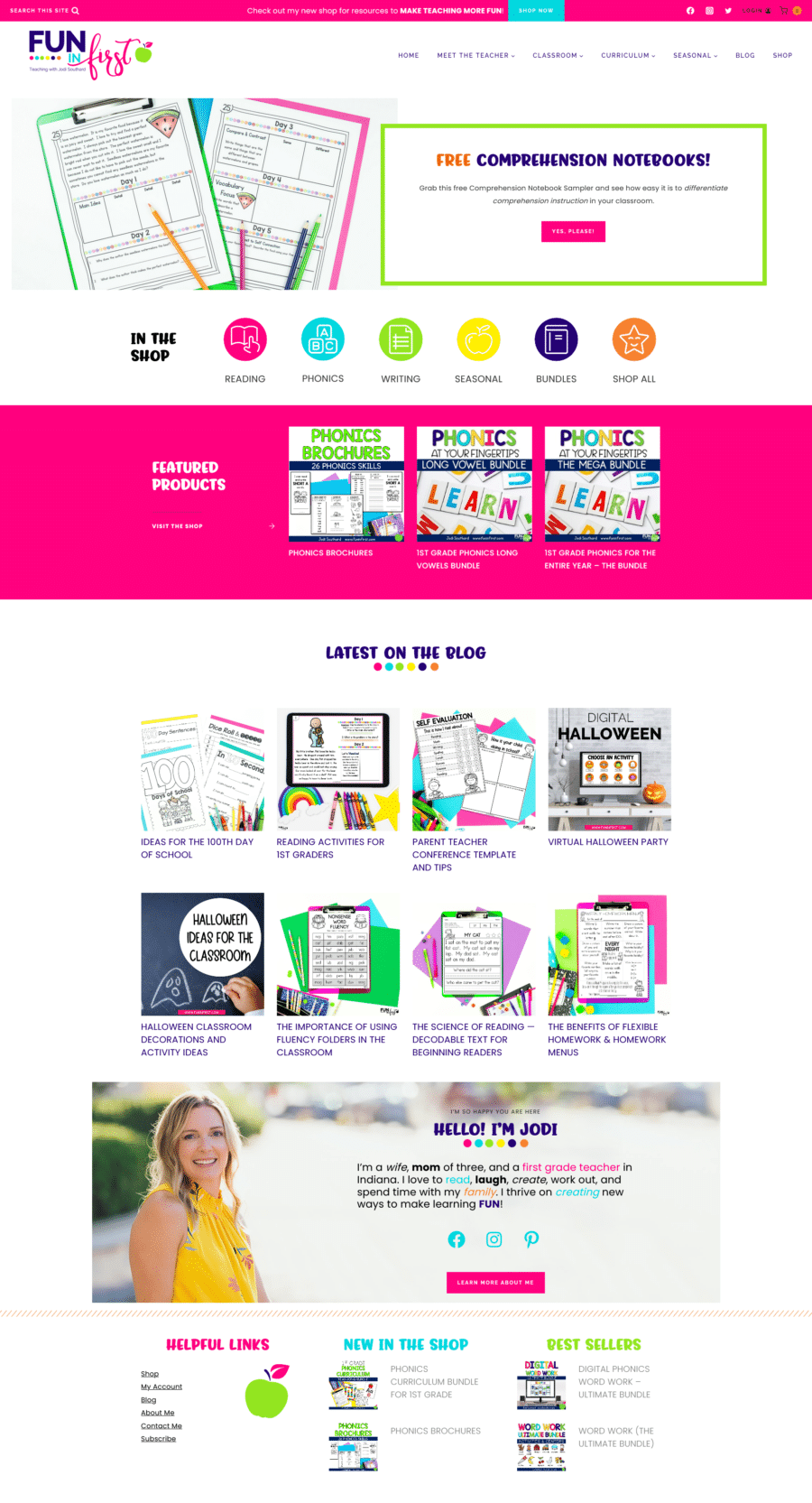 You can see the project from 2016 here.
Check out other custom WordPress projects in my portfolio.