Save Vernazza is a non-profit organization founded by three American women who have made the village home and are committed to helping Vernazza rebuild and thrive. In October of 2011, there was a disaster with massive floodwaters and mudslides that devasted the town and buried it under 13 feet of mud and debris. Volunteers and citizens worked heroically to begin reconstruction. Save Vernazza's projects have transformed Vernazza's disaster into an opportunity to create a better future for Vernazza's residents, visitors, and territory.
If you've been around here for a while, you know how much I love Italy so this project was a joy. And it was the second time Ruth and I worked together (the first time was on her rental property website, Cinque Terre Vacation.)
The project had a few challenges that are great lessons to can pass along:
The original site was hacked (Godaddy hosting) and they were not able to restore it.

Tip #1: please don't host on Godaddy.
Tip #3: use a stable, premium hosting platform on Flywheel where it's safe from malware and backed up nightly.

I copied all the content from the Wayback Machine.

Tip #3: the Wayback

Machine is not only fun but a great resource if you've lost content.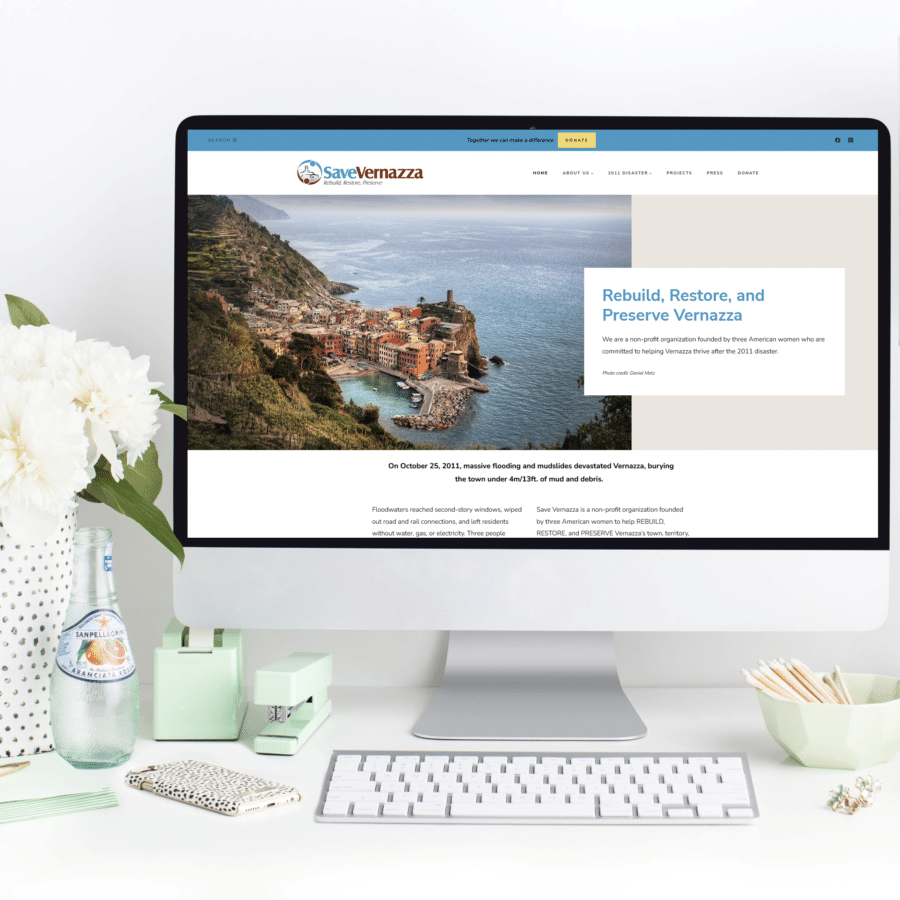 Check out other custom WordPress projects in my portfolio.