Cinque Terre Vacation dream destination or dream project/client? Both!! This project was such a joy to work on. Even though it made my heart ache a bit for Italy. I've did not make it to the Cinque Terre when I visited Italy, but I can tell you for certain where I'm staying when I go!
This project included branding and the site is built on Kadence and utilizes some of the cool features available with the Pro suite. The book now feature connects to their online booking software and even displays when the properties are available.
Ruth was amazing to work with and I had too much fun looking through all her photos to choose the right images.
I absolutely love how this branding and site turned out, check it out at cinqueterrevacation.com and plan your trip…at least dream a little.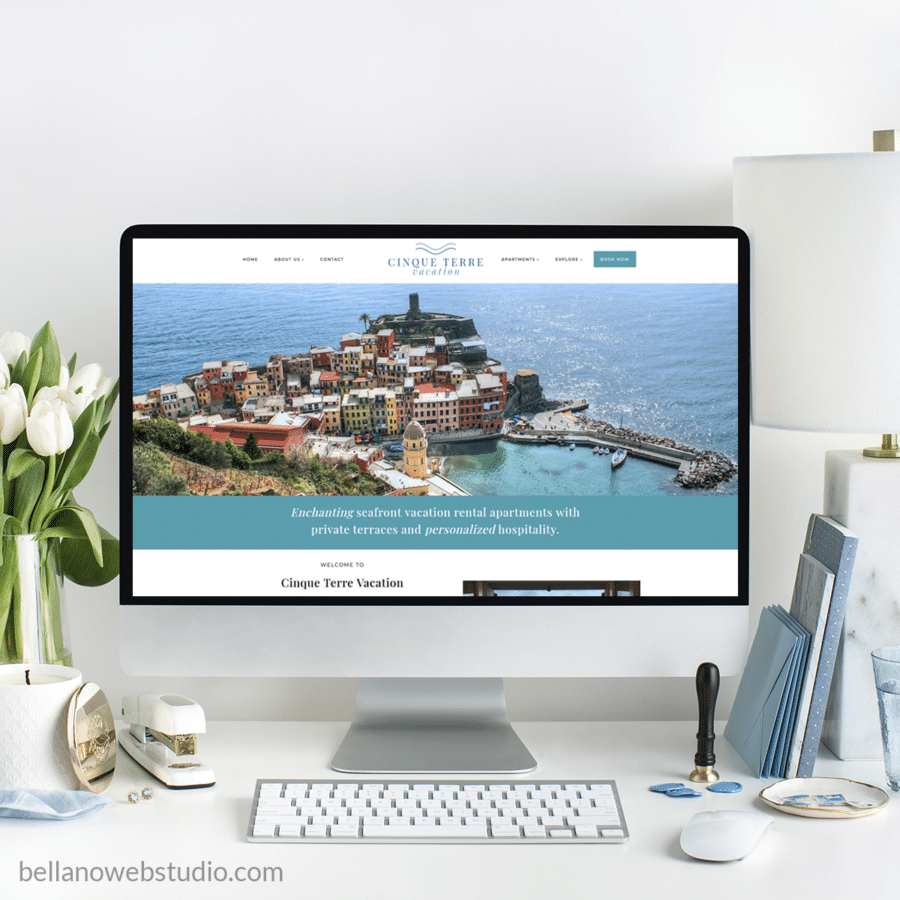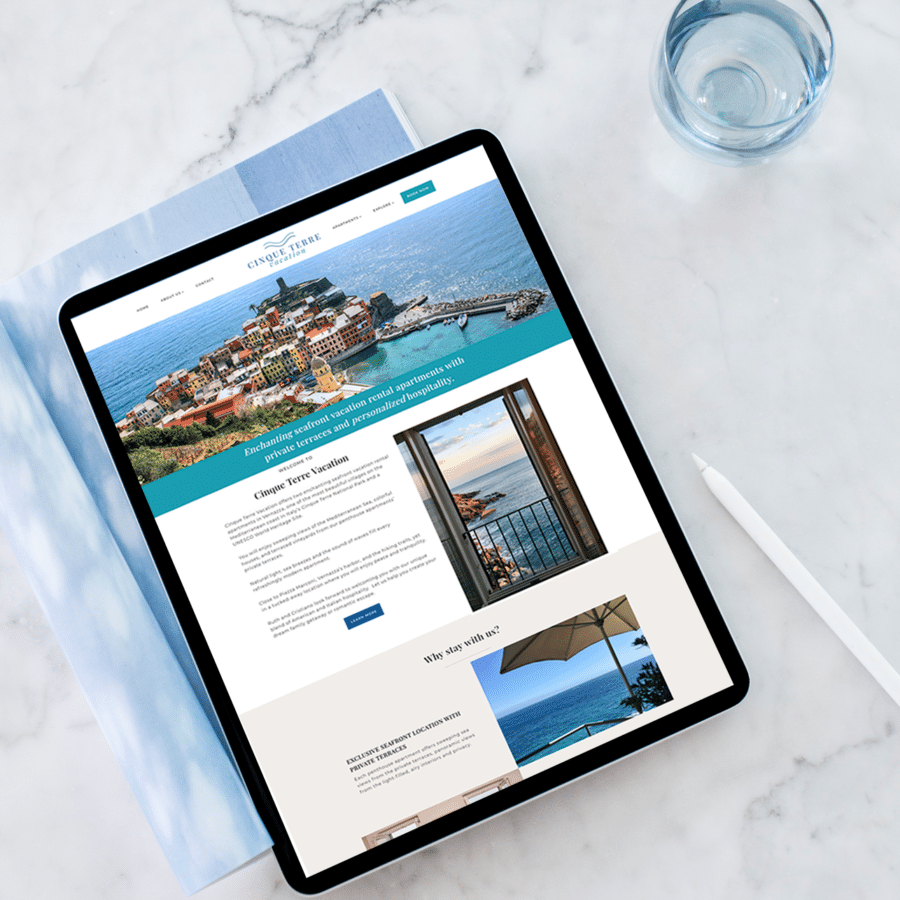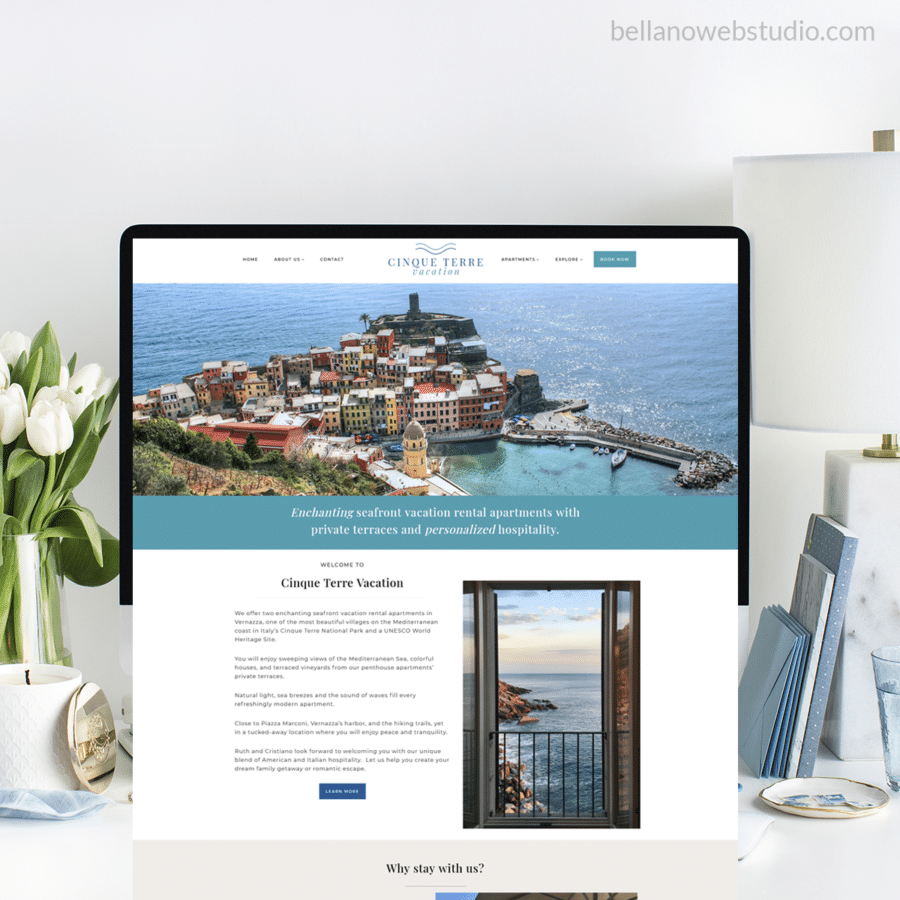 Check out other custom WordPress projects in my portfolio.