Miss DeCarbo – Kadence Redesign
I'm thrilled to announce a redesign for Miss DeCarbo! I worked with Christina in 2016 to move her blog from Blogger to WordPress and it was time for an update! There have been so many new innovations in WordPress over the past 5 years (so many in the last year!) and I was happy to work with Christina again and to redesign the site to be less bloggy, more focused on her business, and update the design both visually and with improved functionality. This project is the perfect blend of Christina's personality and the functionality she needs for her readers and her business.
The redesign was also the launch of her new Miss DeCarbo shop and celebrated a big move from Teachers Pay Teachers to her own space to sell her digital products. We added some filtering to help her customers find the products they need in their classrooms. The goal was to make it easy for Christina to manage and a breeze for readers to find what they are searching for. I think we accomplished that in a beautiful package.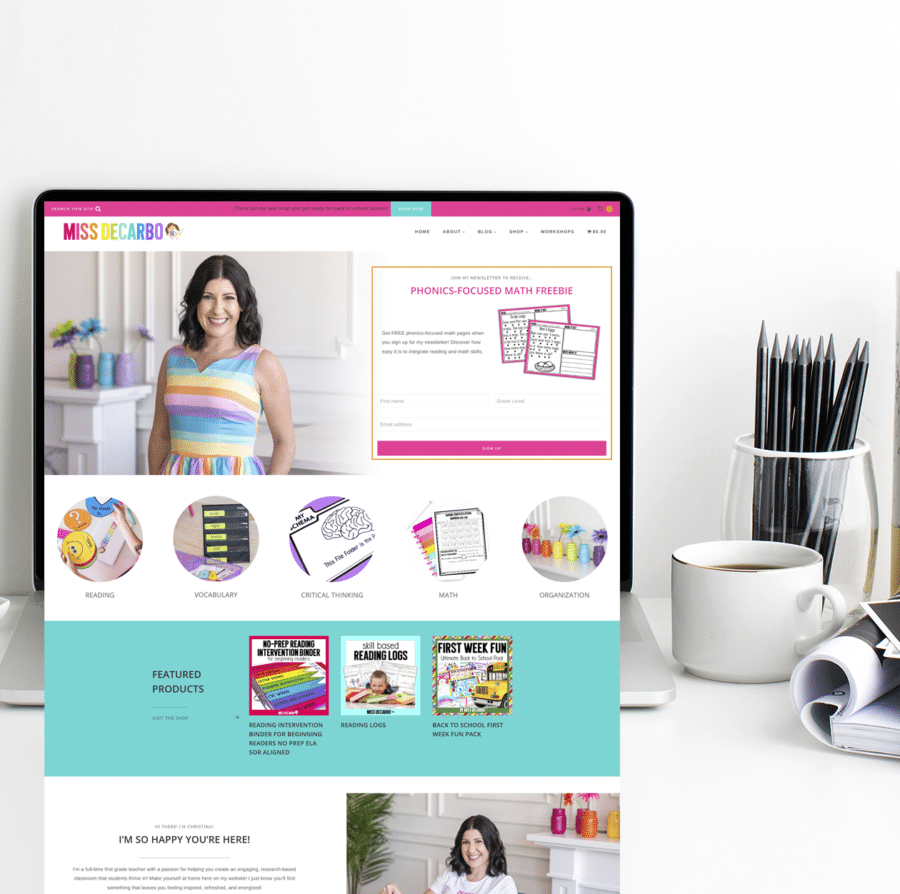 What Christina had to say:
For me, it is always a pleasure working with Christina. She is fun and so organized and creative. I love updating client sites with a fresh new design and sharing all the new features available in WordPress now.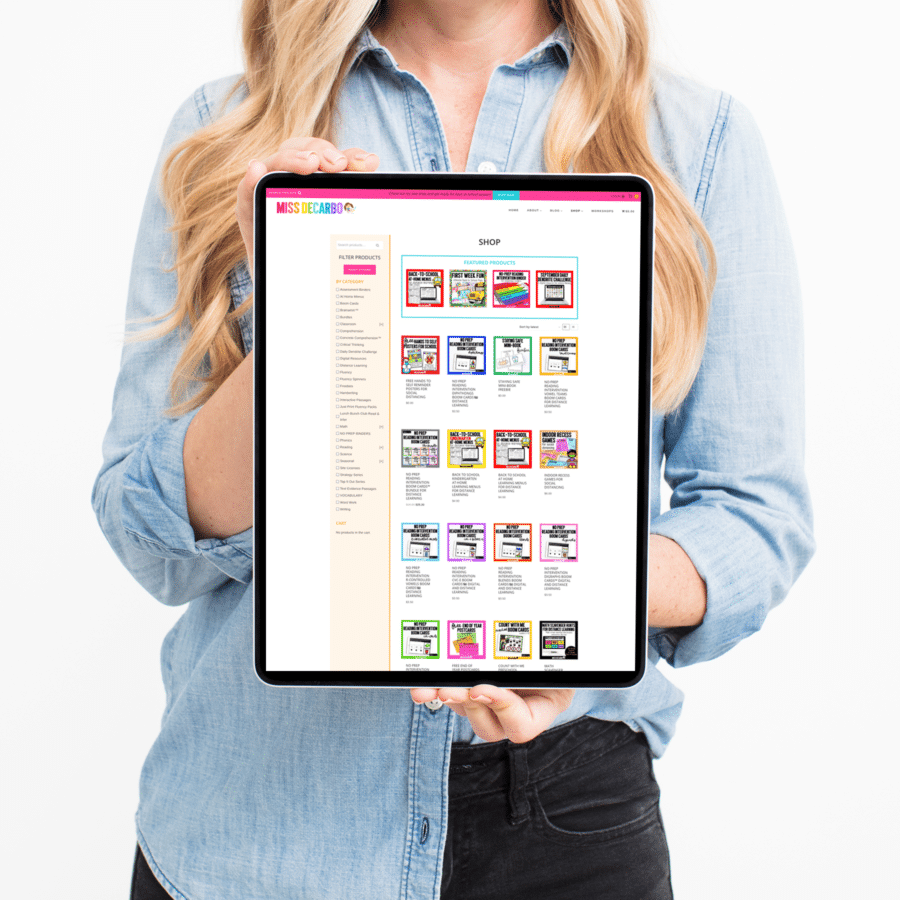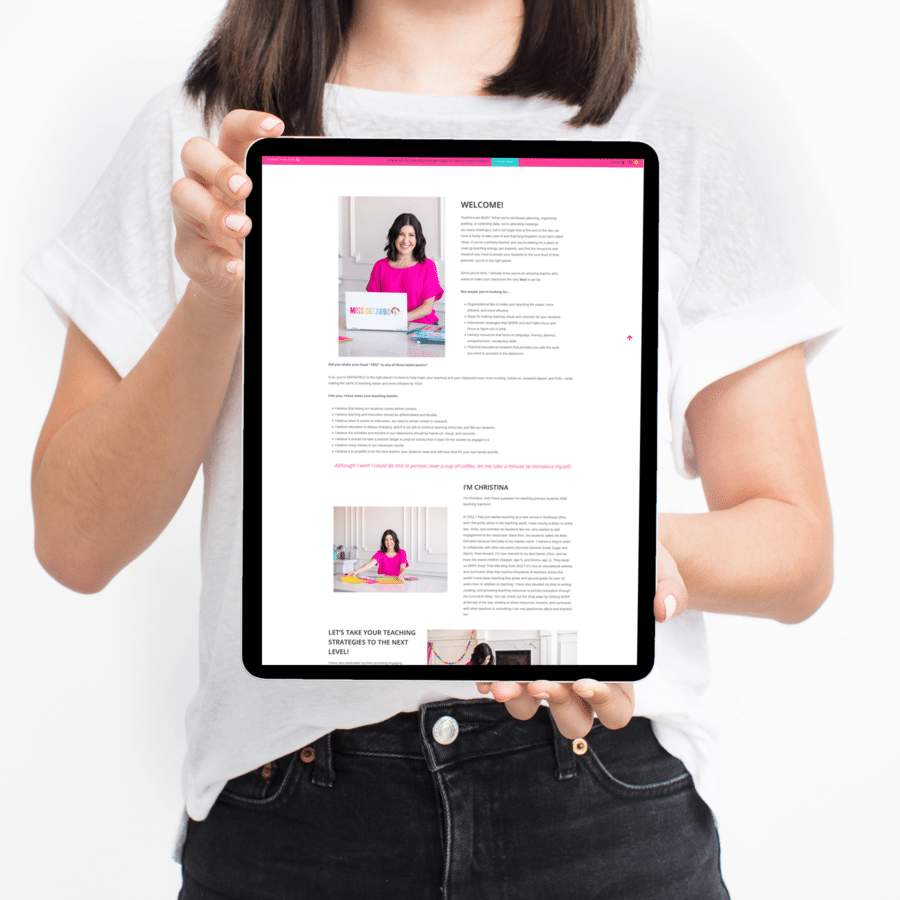 Check out other custom WordPress projects in my portfolio.