Kucker Marino Winiarksky & Bittens
Project Details
Kucker Marino Winiarksky & Bittens is a New York City real estate law firm that needed a functionality update to its website. Our mission? To ditch the clunky Divi page builder that had become more headache than it was worth and migrate the site to a faster, cleaner, and more manageable Kadence theme.
There were some elements of the previous design that the firm wanted to keep in the new theme and several areas that needed improvement. Every page needed an update to work with Gutenberg and Kadence, an investment that was worth its weight in gold to have pages that are easier to update and manage.
The new custom Kadence theme is the perfect blend of the good parts of the previous design with new elements. The attorney's index got a new look and search option and the individual attorney pages are much easier to update with Kadence.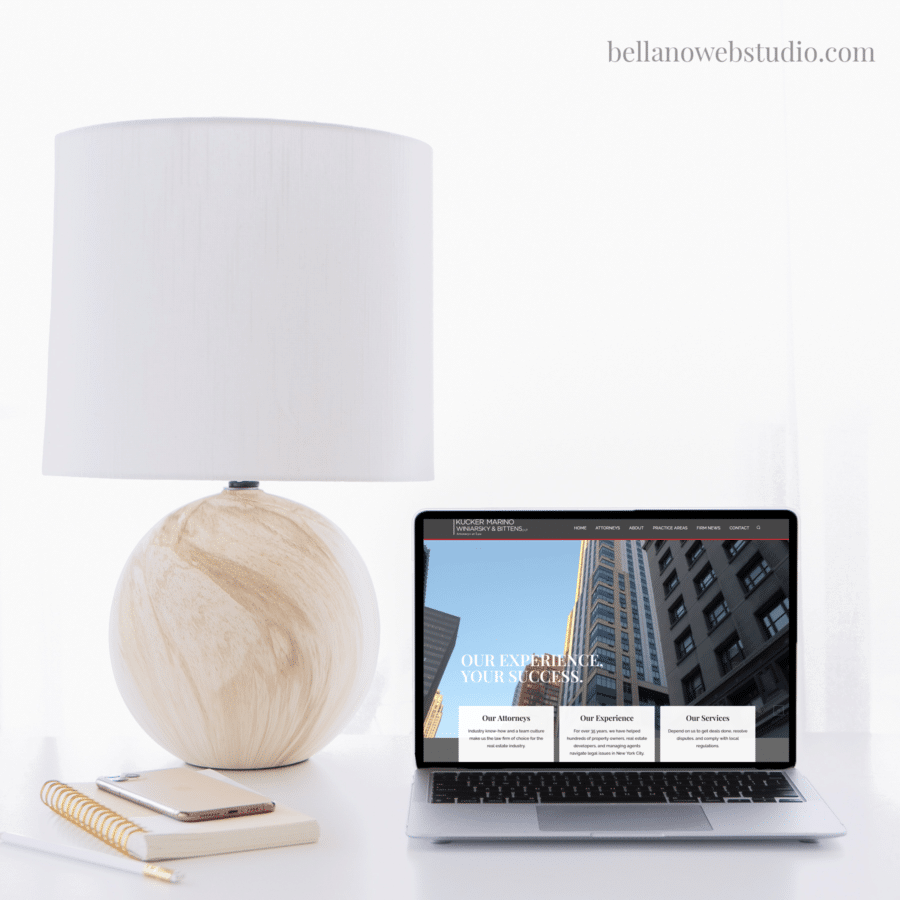 Check out my portfolio for more projects.
Are you ready for a website you love?
If you are ready for a redesign or your first website and the thought of figuring it all out makes your heart race a bit and leaves you overwhelmed I got you covered! My specialty is taking your wishlist and blending your personality with the functionality you need for an online presence that makes you proud. Let's create a stunning first impression and a website where you can stand out online.