Innovative Trailer is the leader in utility trailer manufacturing with many dealerships across the Western United States.
It was time for a refreshed, updated website to match the new branding I created a few years ago. I created the original Innovative website about 10+ years ago and I can't even show it to you. 🙂 (there is a peek of it on Instagram in my Reels) The old site was very outdated. It was one of the first BIG projects I did on WordPress.
I was so excited to redesign the site and use the new branding. The internet and WordPress have changed by leaps and bounds in the past 10 years. And so have I as a designer. Even a good design/layout needs to be updated every couple of years and anything over 3 years old needs a redesign as soon as possible.

If you are in the market for a utility trailer, check out Innovative Trailer and find a dealer near you. If you are in Utah call Jeff and tell him I sent you. (He's my brother and he's pretty awesome at building trailers)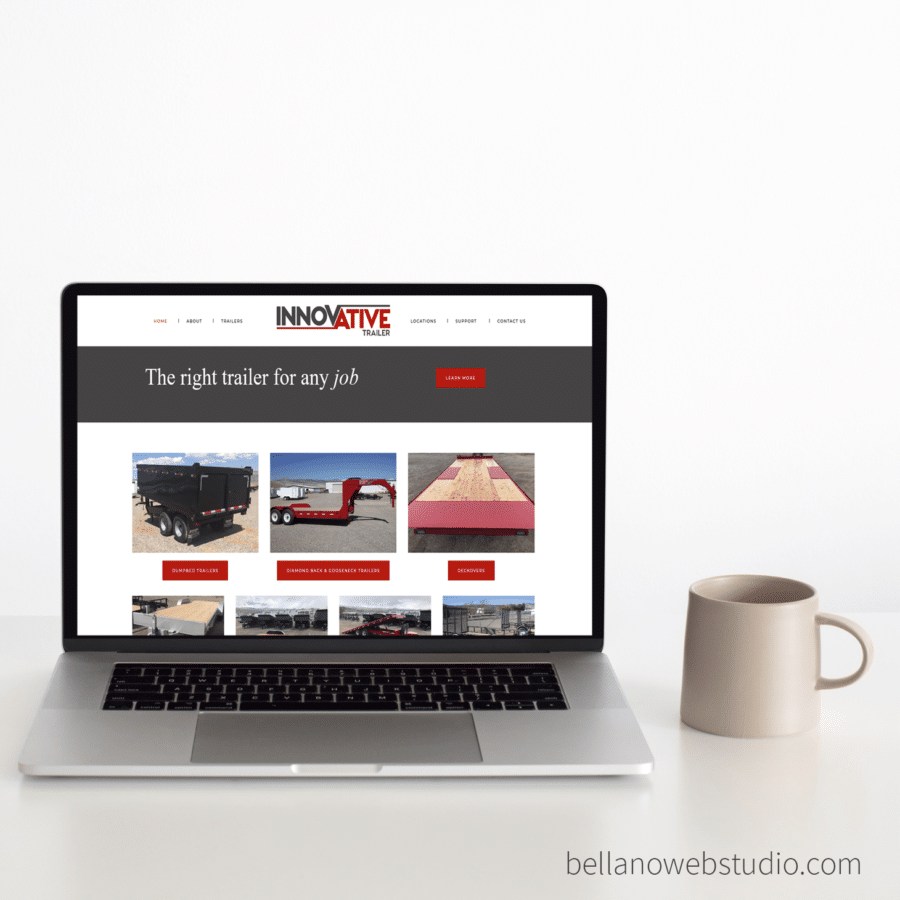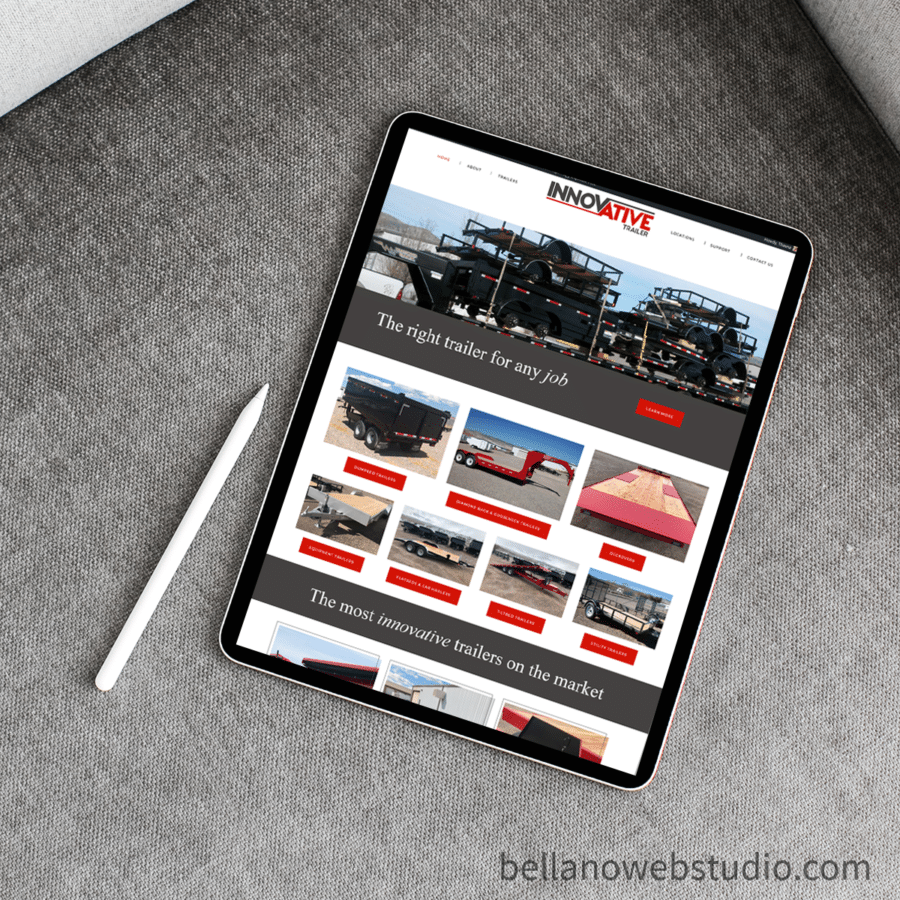 Check out other custom WordPress projects in my portfolio.