Is it time to update your WordPress theme?
How do you know?
The most common reason to redesign your site is when you don't love it anymore. However, there are more things to consider than just the design and the look and feel.
Even if you still love your site there are other (important) reasons to update your WordPress theme to a more current theme.
7 Reasons to Update your WordPress Theme
It's been more than 3 years.
A good rule of thumb is to redesign your site every 3-4 years. Things change fast on the Internet and that includes code, technology, and search engine algorithms. It's also important to keep your design fresh so your site doesn't look dated and behind the times.


Gutenberg blocks.
Newer WordPress themes use Gutenberg blocks for the homepage which offers much more flexibility and cool new options. And it's easier to keep your homepage fresh with the block features available. Gutenberg is here to stay and is improving with each update. If you haven't embraced Gutenberg yet I recommend you give it a try.


Core Web Vitals.
Google is launching Core Web Vitals (CWV) in May 2021 (approximately) and a new theme that is optimized for CWV would be a great start to being ready for this new algorithm change.


You don't LOVE your site anymore.
This should probably be the #1 reason, because you need to be in love with your site. It represents you to the world and it's much more fun to work on a site that just makes you happy when you look at it.


Look better on mobile.
How does your site look on phones and tablets? If it's not great that is an excellent reason for an update.


Staying on trend.
Design trends have left you in the dust. Don't be caught with the equivalent of shag carpeting on your website. Update to a modern, clean design that will WOW your readers/clients.


New features.
You need new features on your site. If you are looking to add new features, like a shop or online courses, or need a better way to display your recent blog posts or an enhanced category structure, consider a revamp to make the most of your new features and layout.
If you are ready (or overdue) for a new WordPress theme head over to the services page and let's get your launch party scheduled.
Here are a few examples of some of my favorite projects I have updated recently. All of them are great examples of the list above.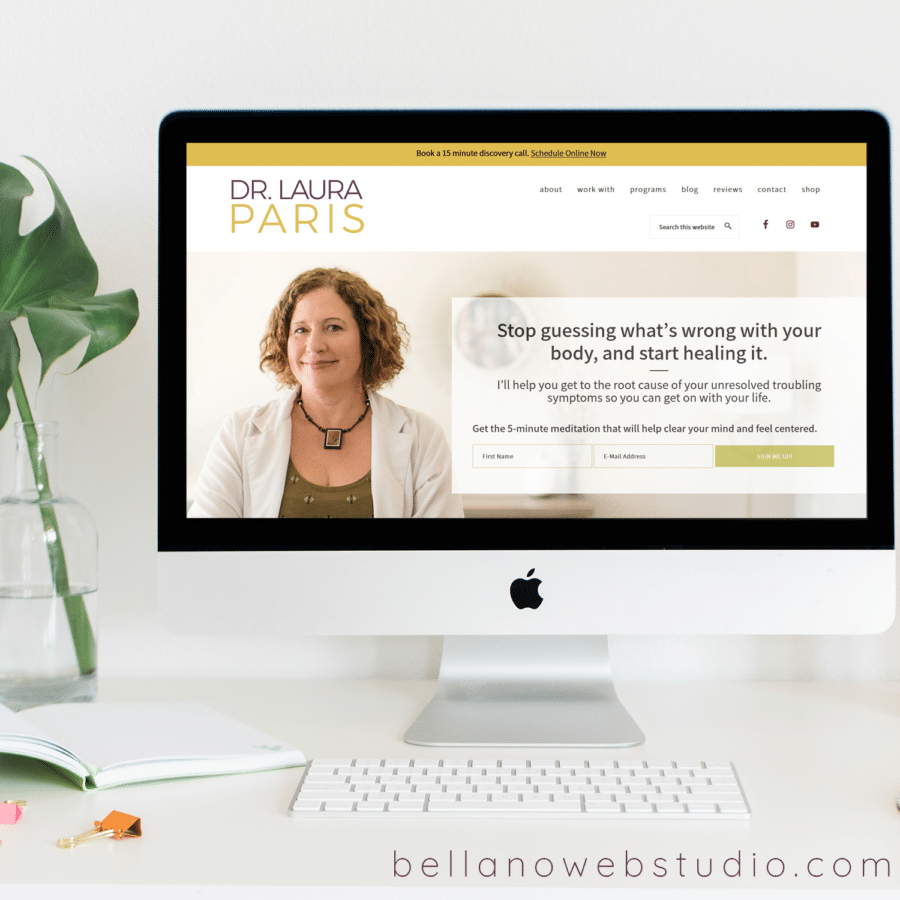 I have two more redesigns scheduled in the next couple of months and another exciting project in the works that is a going to be a huge change. I can't wait to show you.
If you would like to get scheduled send in your inquiry form soon.